Printing A Receipt for a Processed Pre-Paid Buy
1.From the Account List, select the account, then click on Buy / Trade.

Or

Open the Account first and then click on Buy / Trade.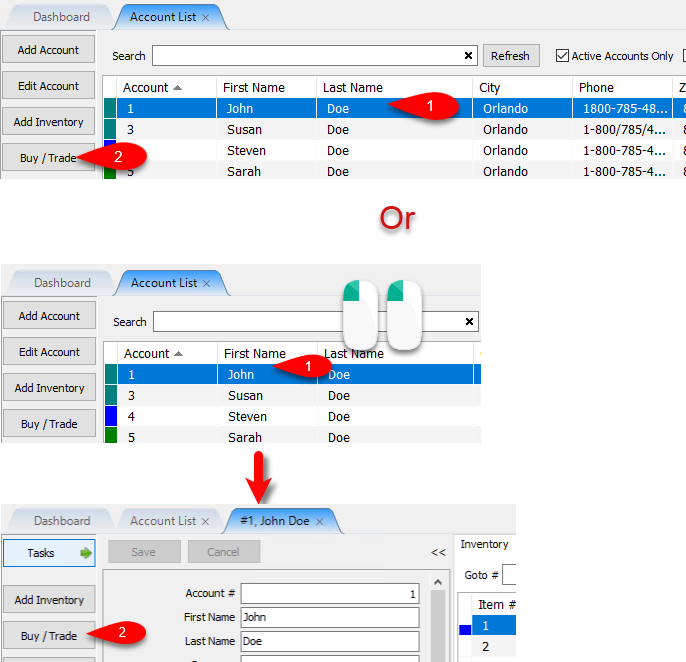 2.Drop the Status field down and select Closed.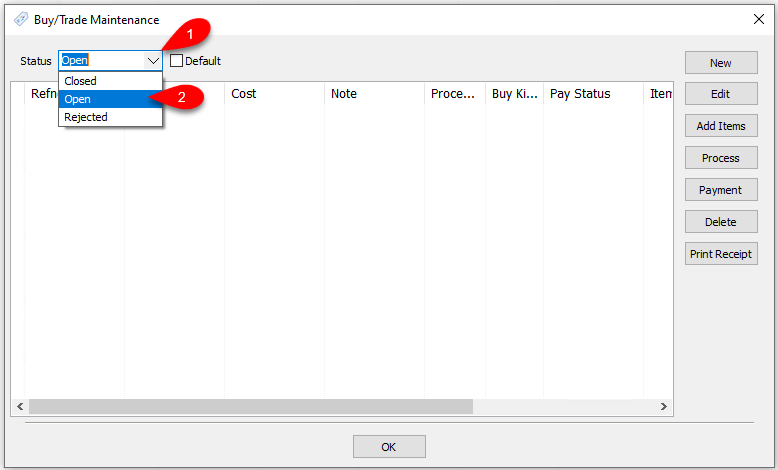 3.Click the closed Pre-Paid Buy that you want to print a receipt for, then click Print Receipt.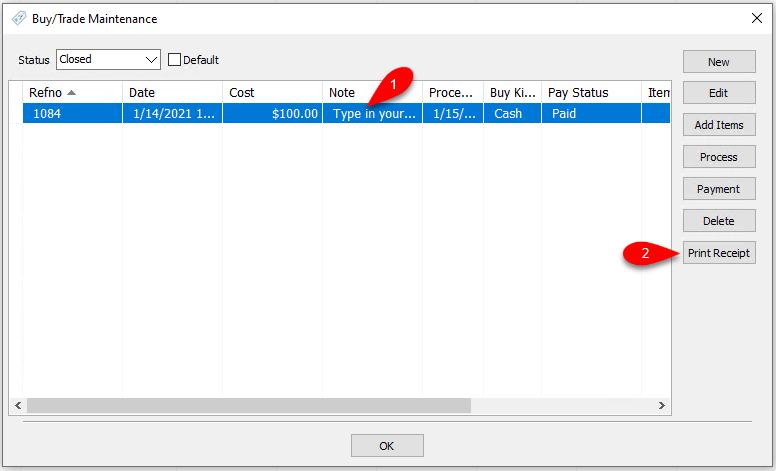 4.You will now be shown a preview that you can print out for your customer.

This is meant to be printed on a receipt printer but can be printed out on a document printer, if needed.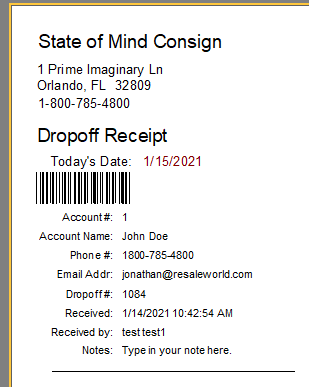 Related Topics
Creating A Payment For Pre-Paid Buy
Adding Items For A Pre-Paid Buy
How To Process Inventory For A Pre-Paid Buy
How To Delete a Pre-Paid Buy That Has No Cash or Trade Transaction Added