Creating A Payment For A Pre-Paid Buy
1.From the Account List, select the account, then click on Buy / Trade.

Or

Open the Account first and then click on Buy / Trade.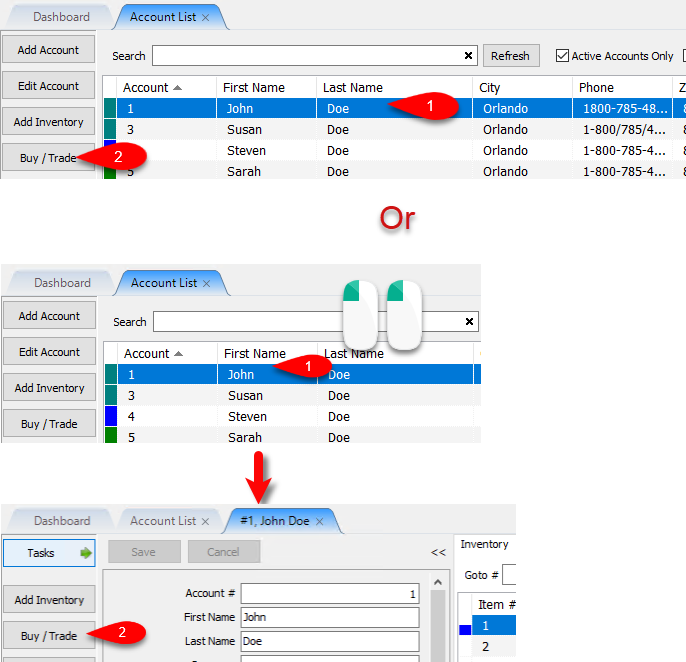 2.Click the Pre-Paid Buy entry you would like to create a payment for and then click the Payment button.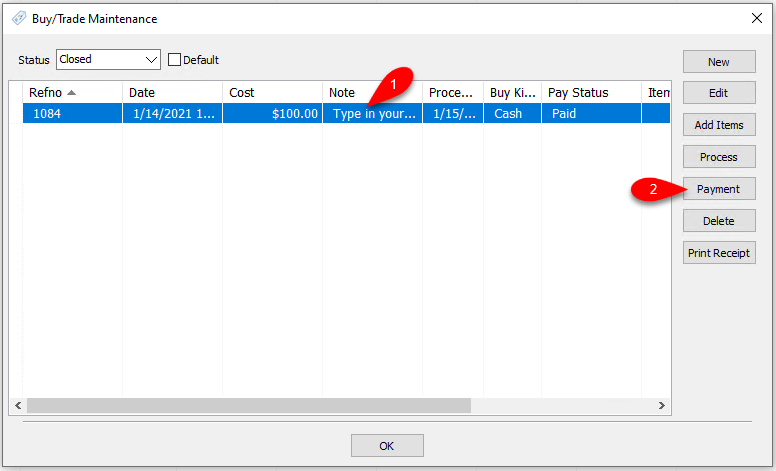 3.Clicking the Yes button will create the transaction on the Client's Accounts.



4.This will create the Pre-Paid Buy transaction on the client's account for the amount you specified.

Example: Here is an example of what this transaction looks like on a client's account



5.You will be prompted with a Prepare Payout screen if you selected to create the amount as Cash.
You can click the Cancel button if you would like to create the payout later.

Otherwise, fill out the required fields as necessary and click the OK button.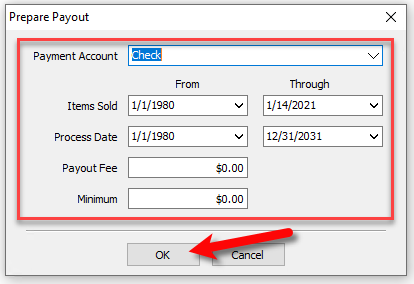 6.The Post Payout dialog box will come up. The Payout Amount will be based on whatever criteria you used in the prior step, this payout can include more money than what was owed as part of the Pre-Paid Buy.

When you are done filling out the required fields, click the OK button.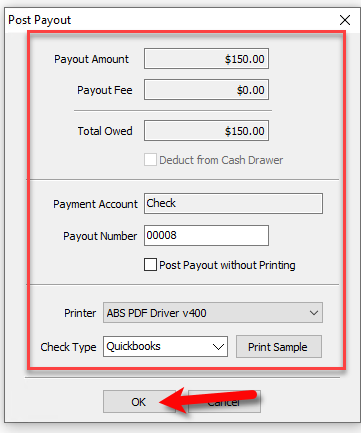 7.If you are not simply posting the payout to the account, then the check will print.

You will then get a prompt to check if the check printed out correctly.

If the check printed out fine, click the OK button.

Related Topics
Adding Items For A Pre-Paid Buy
How To Process Inventory For A Pre-Paid Buy
Printing A Receipt for a Processed Pre-Paid Buy
How To Delete a Pre-Paid Buy That Has No Cash or Trade Transaction Added