How To Add Your Own Pre-Paid Status
The currently available statuses are Open, Closed and Rejected. You can create your own Pre-Paid Statuses if you want to have custom options.
1.Open the Liberty REACT Inventory Module, then click on Setup > Maintain > Dropoff Status.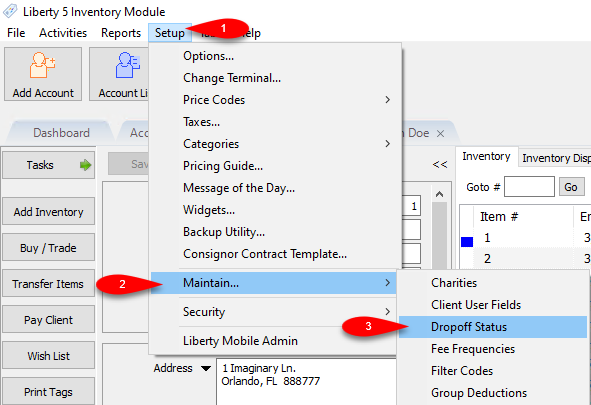 2.Click the Add button.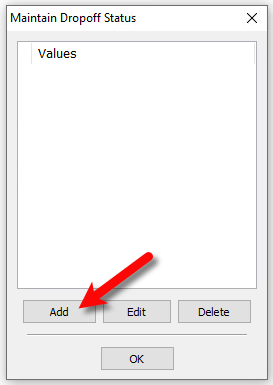 3.Type the New Status you want to use. In the below example, we used On Hold.

Click the OK button.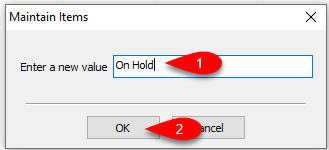 4.You will now see the new status added to the Maintain Dropoff Status dialog box.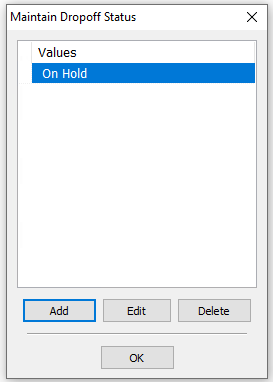 5.Next time you add a Dropoff, your new status will be available to use.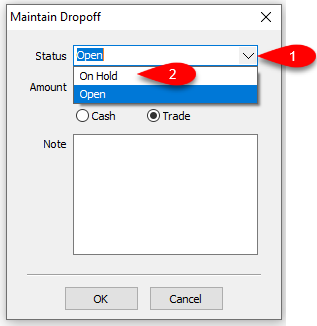 Related Topics
Creating A Payment For Pre-Paid Buy
Adding Items For A Pre-Paid Buy
How To Process Inventory For A Pre-Paid Buy
Printing A Receipt for a Processed Pre-Paid Buy
How To Delete a Pre-Paid Buy That Has No Cash or Trade Transaction Added