How To Delete A Pre-Paid Buy That Has No Cash or Trade Transaction Added
You cannot delete a Pre-Paid Buy that is closed or that has already had a cash or trade transaction added to the account.
1.From the Account List, select the account, then click on Buy / Trade.

Or

Open the Account first and then click on Buy / Trade.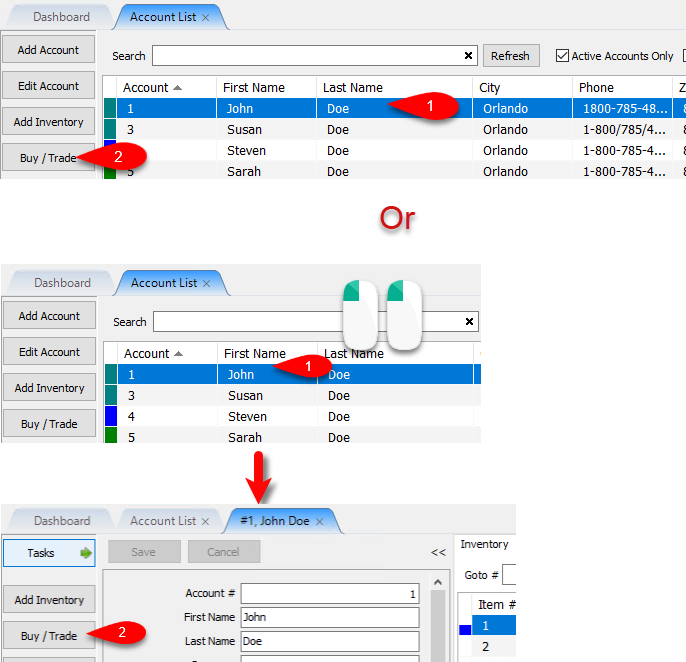 2.Make sure you select the status and then select the Pre-Paid Buy and click on Delete.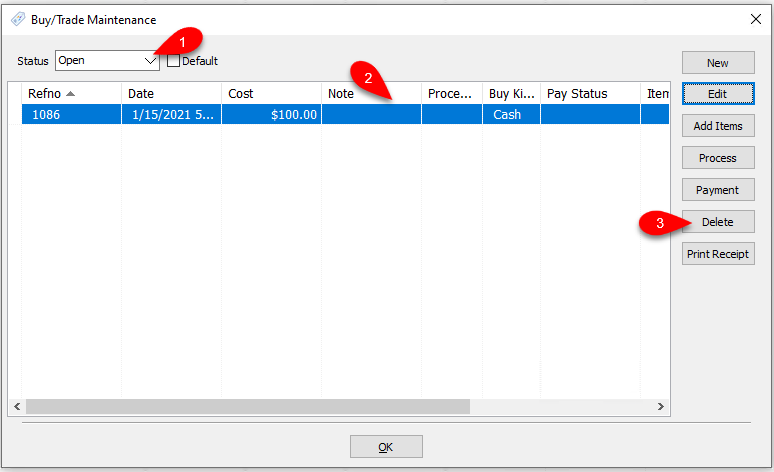 3.The Pre-Paid Buy will be removed from the Buy/Trade Maintenance screen.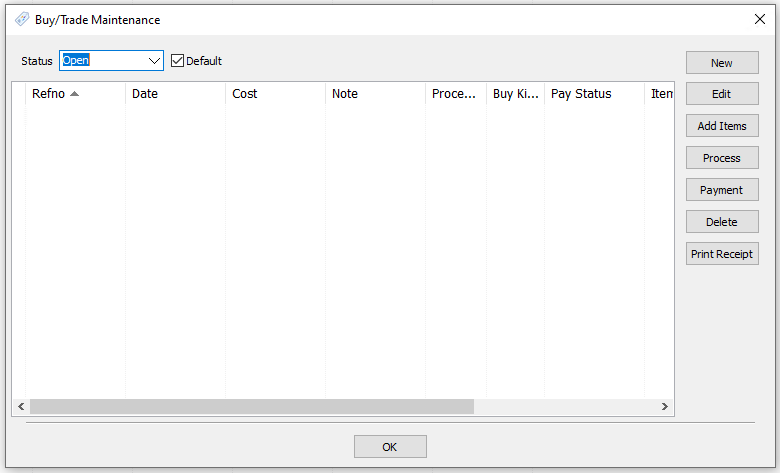 Related Topics
Creating A Payment For Pre-Paid Buy
Adding Items For A Pre-Paid Buy
How To Process Inventory For A Pre-Paid Buy
Printing A Receipt for a Processed Pre-Paid Buy