Resync Listings

This allows you to resync changes to multiple items on any marketplace you choose.
If you make changes to a category or markdown that a listing is currently attached to, you will need to perform this action in order to sync these changes to the marketplace.


●Click Activities, then click Resync Listings.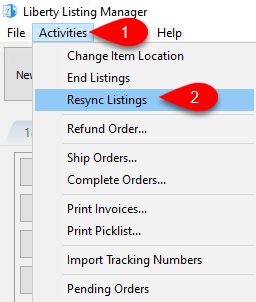 a.Process Date: Select the From and Through processing date fields based on when your inventory was entered in.


Note: You must have the process date fields populated or else you cannot resync listings.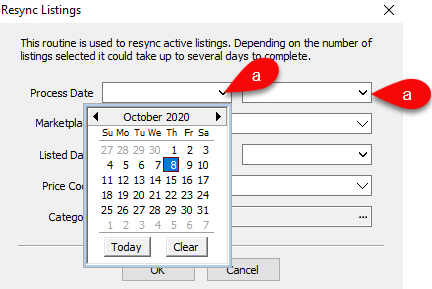 b.Marketplace: Select the Marketplace that you want the applicable listings to be resynced to.
Note: This field is required in order to resync listings.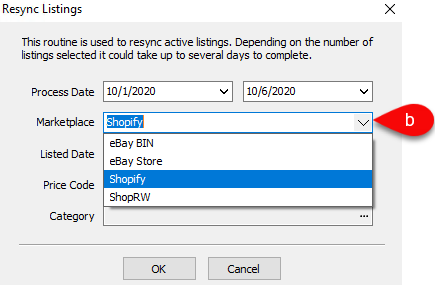 c.Listed Date: Select the From and Through listing dates of listings you want to affect. This field is not currently required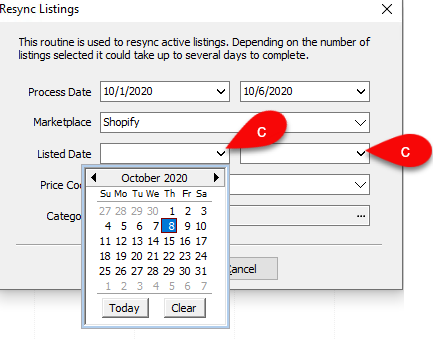 d.Price Code: If you made a change to markdown dates in a price code or item fees etc, you can select the price code associated with the affected listings. This field is not required.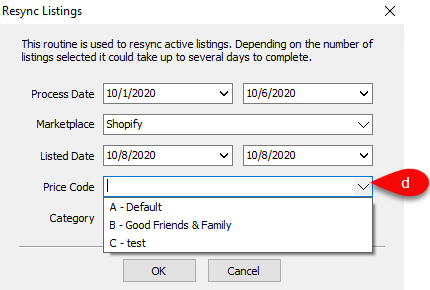 e.Category: You can select just the category you were working on to resync just the listings under that category.

Click the … button and then select the category of listings you want to resync. This field is not required.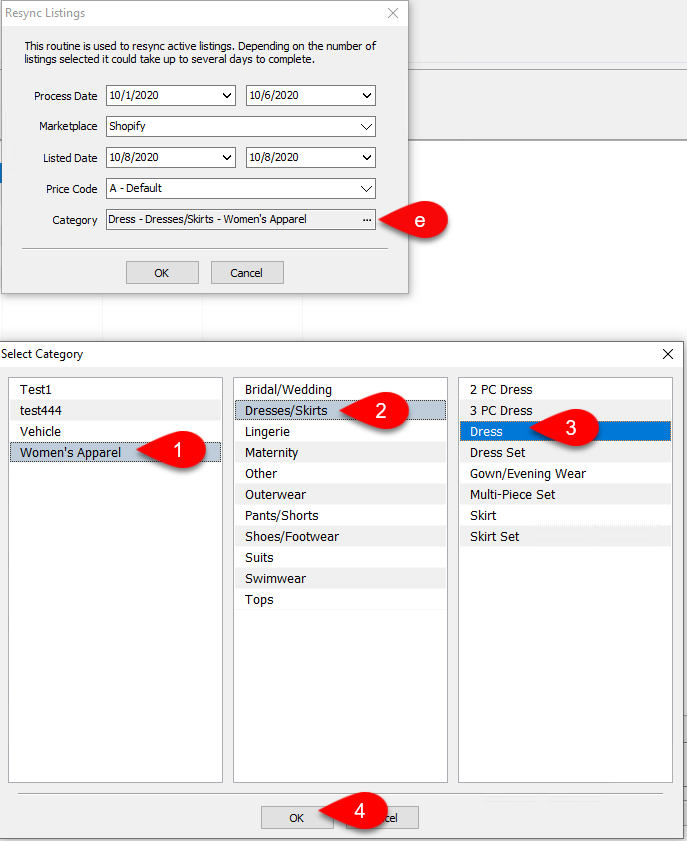 f.Click the OK button.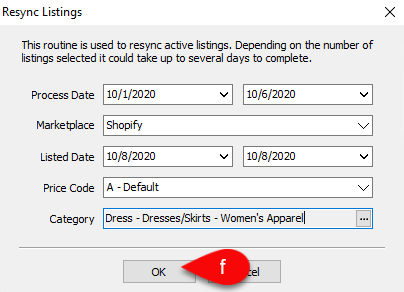 Based on what you have selected, your listings will be resynced. If you do not have any applicable listings, you will get a pop stating that there are no listings available matching your criteria.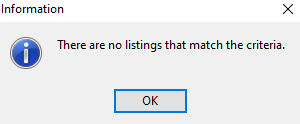 Related Topics
Duplicating A ShopRW / Shopify Listing