Changing The Site Of A Manual Order
1.Open the Listing Manager and click on the Orders tab.



2.Add a new order or edit an existing order by double clicking on one from the Orders tab to see the Maintain Order screen for an order.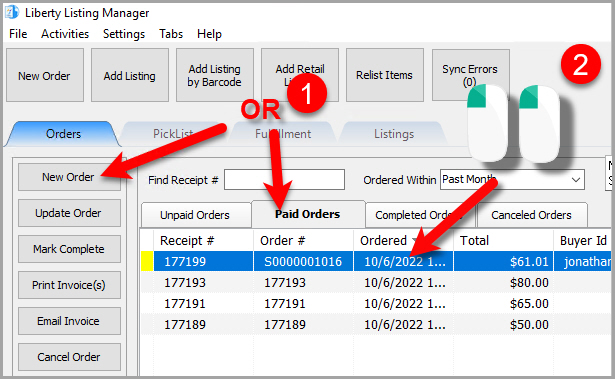 3.The Maintain Order screen will appear.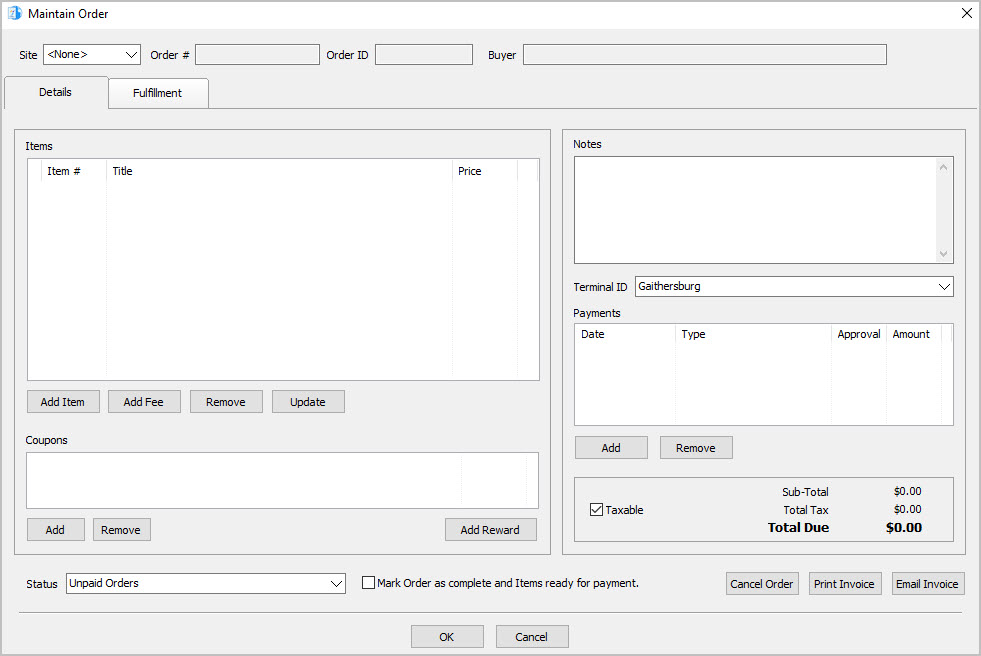 4.For a manual order, you can change what Marketplace the order was from by dropping down the Site drop down menu and selecting the Marketplace.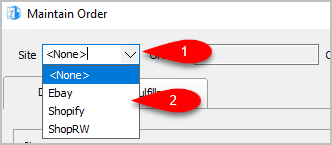 Related Topics
Removing An Item Or Fee From An Order
Updating Unsellable Items On An Order
Removing A Coupon From An Order
Removing A Payment From An Order
Adding Or Changing The Shipping Information Of An Order
Marking An Order As Complete To make Items Ready For Payment
Changing The Terminal ID Of An Order
Printing An Invoice For An Order
Emailing An Invoice To A Customer