Refreshing Listing Manager To Use eBay Business Policies That Have Been Changed
In order for the Listing Manager to use new or edited eBay Business Policies, you must click the Refresh button under eBay Accounts.
1.Click on the Settings menu option, then click on Options.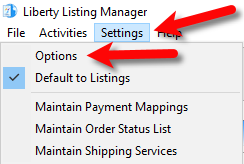 2.Click on eBay Accounts to the left and then click the Refresh button.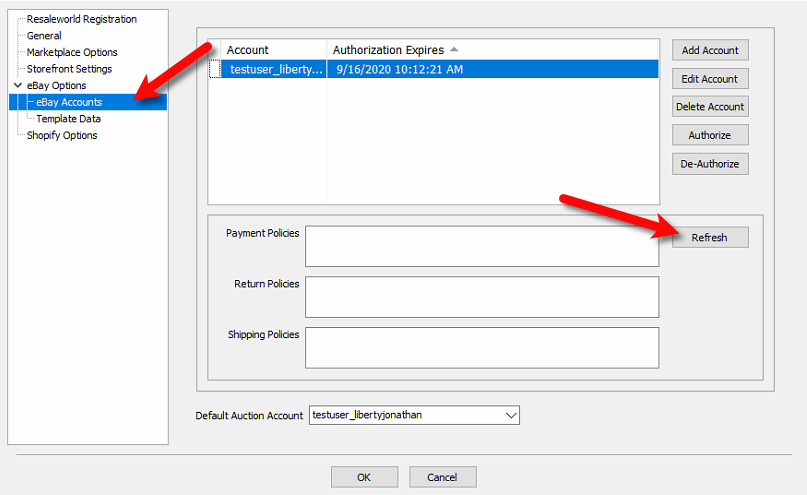 3.You will see that eBay Business Policies are now pulled into the Listing Manager and you can now click the OK button.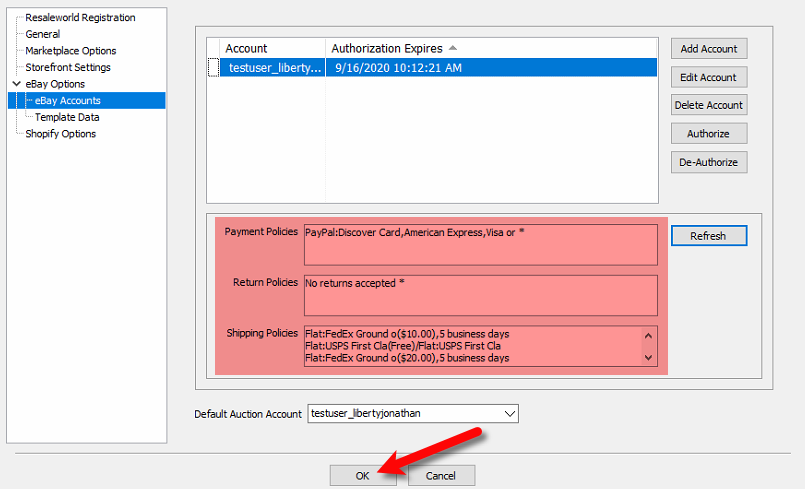 Related Topics
eBay Business Polices Overview
Opting Into eBay Business Policies
Getting To The eBay Business Policies Page
Creating A Default eBay Payment Business Policy
Creating A Default eBay Return Business Policy
Creating A Default eBay Shipping Business Policy
Creating an eBay Listing Overview