Creating A Default eBay Return Business Policy
1.Navigate to the eBay business policies page, click Create policy and then click on Return.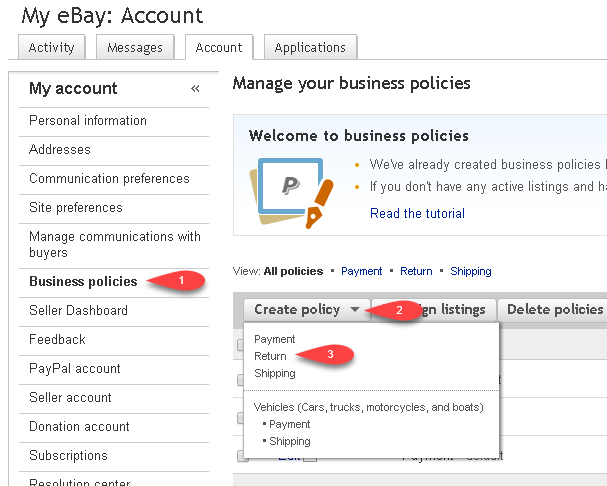 2.Enter in your payment information.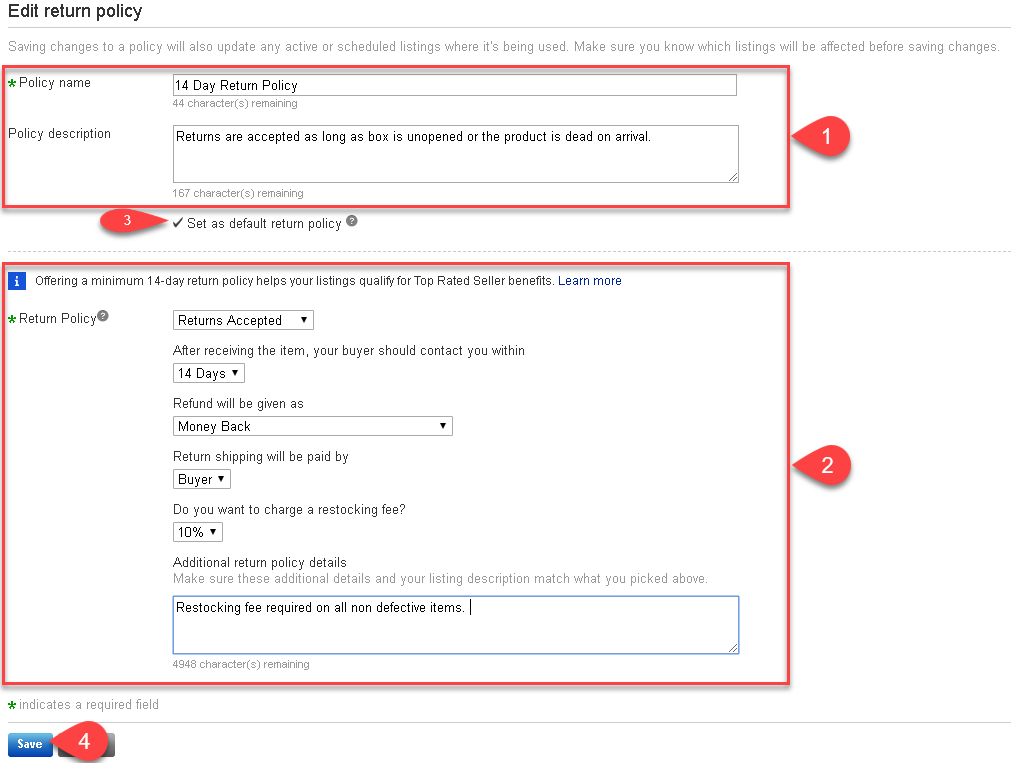 1.Enter in your Policy Name and your Policy Description



2.Select whether you want to have Returns Accepted, the number of days allowed for the customer to contact you about returning your item, how your refund will be given as, who the return shipping is paid by, whether you wish to charge a restocking fee and any additional policy details.



3.Click the checkmark box next to Set as default return policy.



4.Click the Save button.


Liberty will now use this Return policy by default when you create new eBay web listings in the Listing Manager.
Related Topics
eBay Business Polices Overview
Opting Into eBay Business Policies
Getting To The eBay Business Policies Page
Creating A Default eBay Payment Business Policy
Creating A Default eBay Shipping Business Policy
Creating an eBay Listing Overview
Refreshing Listing Manager To Use eBay Business Policies That Have Been Changed