Opting Into eBay Business Policies
Before you start listing items on to the eBay marketplace through Liberty, you must opt into eBay business polcies.
This allows you to have a default Payment, Return and Shipping policy that Liberty will use for your eBay listings.
If you have more than one eBay business policy created, Liberty will pull in those as well and you can select them, if the default is not the one you wish to use.
How To Opt-In to eBay Business Policies
1.eBay can change the specific address link in the future as to how to get to he opt-in feature for business policy. This makes it necessary to search for the page so that if it is changed, you will always have the latest information.

Open a browser page to your favorite search engine type in eBay business policy and then hit the enter button on your keyboard or click the search button.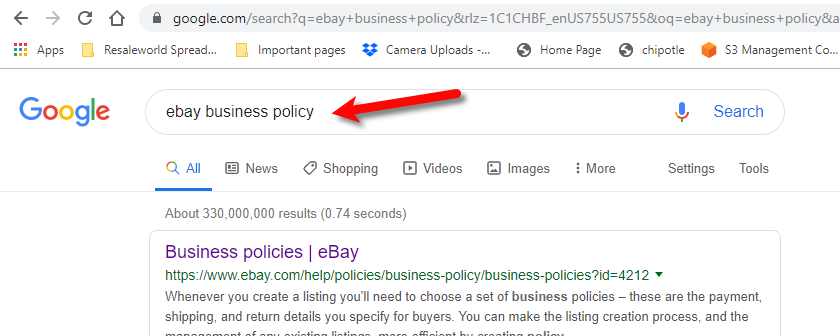 2.Click on the first entry that says Business Policies. If the first entry does not match your search term, you may have to scroll down the search results to find the specific eBay page.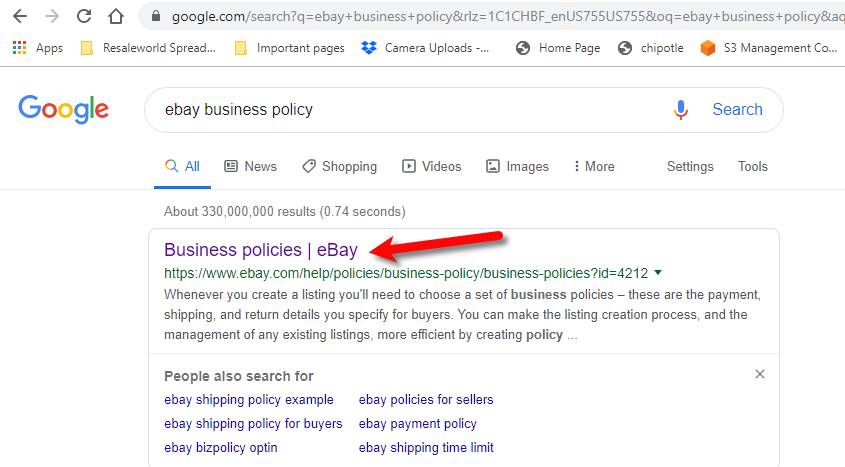 3.Find the opt-in link and click it from within the information eBay provides on the web page.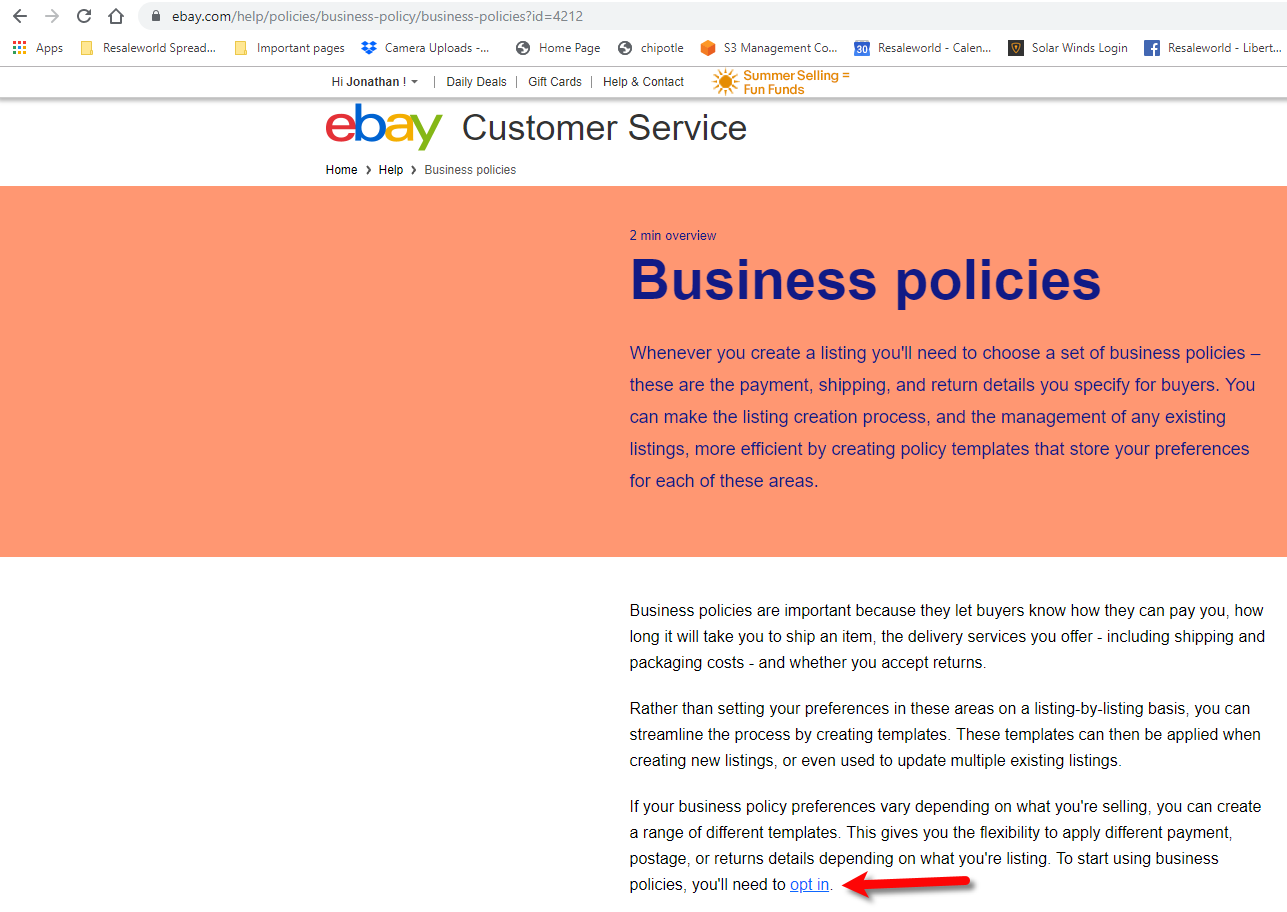 4.Type in your eBay Username/Email and Password, then click the Sign In button.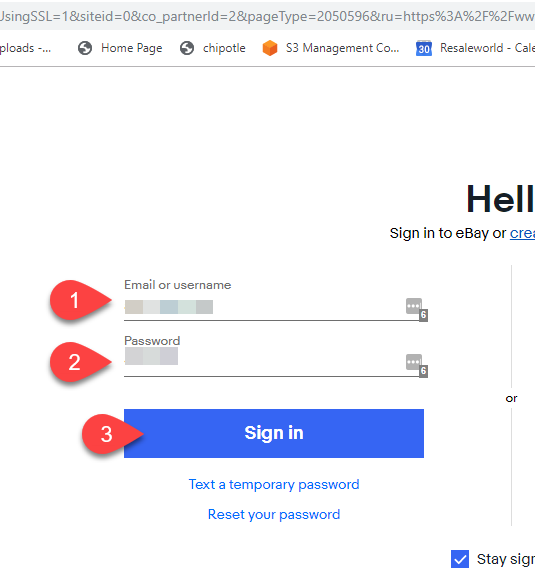 5.Click the Get Started button.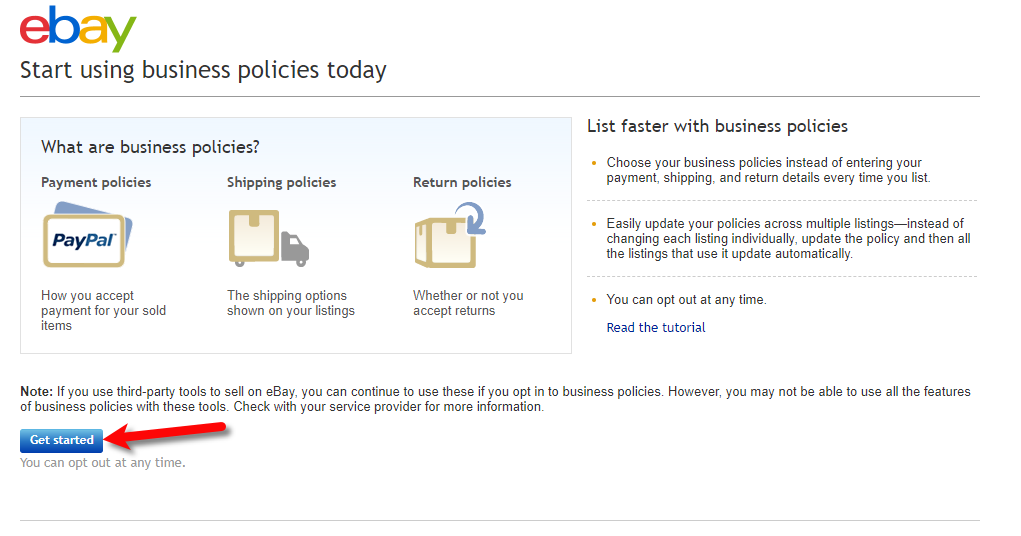 6.You can now start creating your eBay policies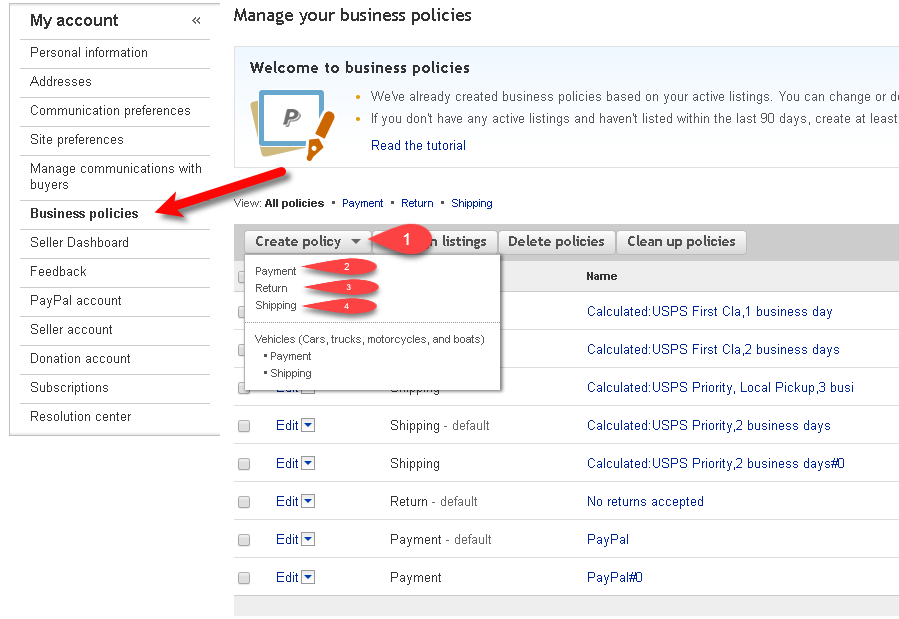 Related Topics
eBay Business Polices Overview
Getting To The eBay Business Policies Page
Creating A Default eBay Payment Business Policy
Creating A Default eBay Return Business Policy
Creating A Default eBay Shipping Business Policy
Creating an eBay Listing Overview
Refreshing Listing Manager To Use eBay Business Policies That Have Been Changed