Previewing a ReCommerce / Shopify Web Description

Clicking the Preview Button allows you to see how your listing text will appear on Shopify or ShopRW before actually listing or updating the item.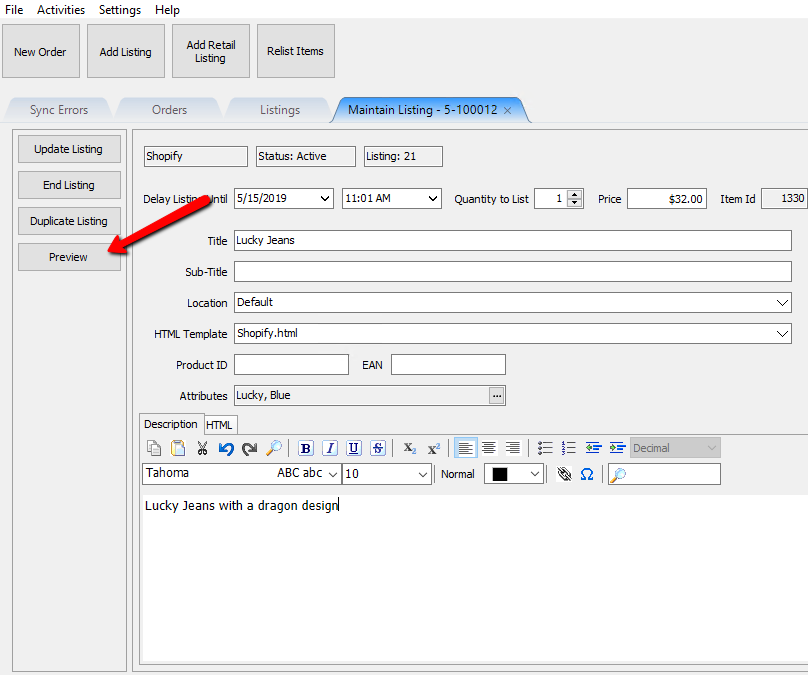 Note: The preview will not contain any of the item images from Liberty, just the formatted text/code that will appear on the website. Item images are uploaded to the selected website to be handled by their service.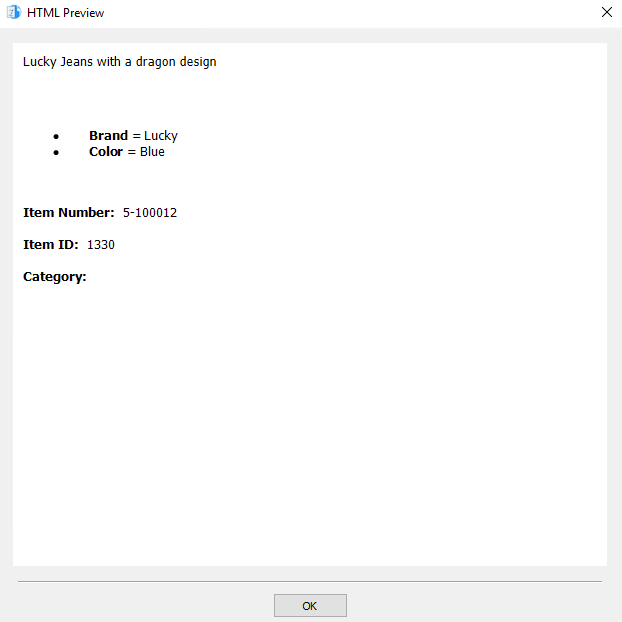 Related Topics
Creating a ShopRW / Shopify Listing Overview
Editing A Web Description in HTML
Deleting Images From A Web Listing
Setting a ShopRW / Shopify Item to Ready To List
Saving a ShopRW / Shopify Listing