Adding a Web Description

Allows you to type in or change the displayed text description that appears on a web listing. A WYSIWYG (What You See Is What You Get) editor allows you to change the attributes of the text like you would in a word processor.


Note: This description is stored separately from what appears on a tag. Changing this description will not change what prints out on a future tag.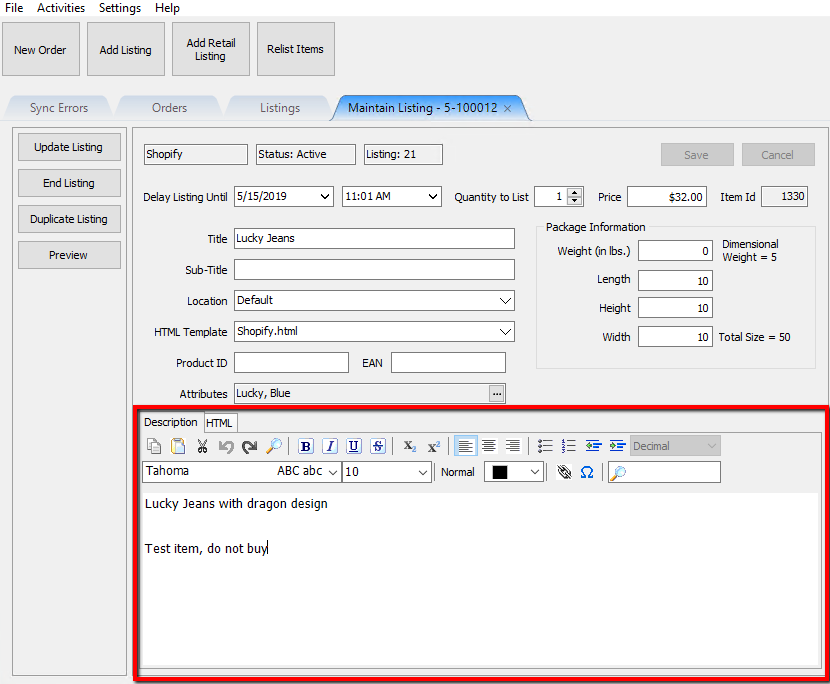 For Shopify, the default layout already lists attributes, as well as the Title and Sub-Title. The Description is for extended information, item history, exposition, or your own creative flair to sell the item.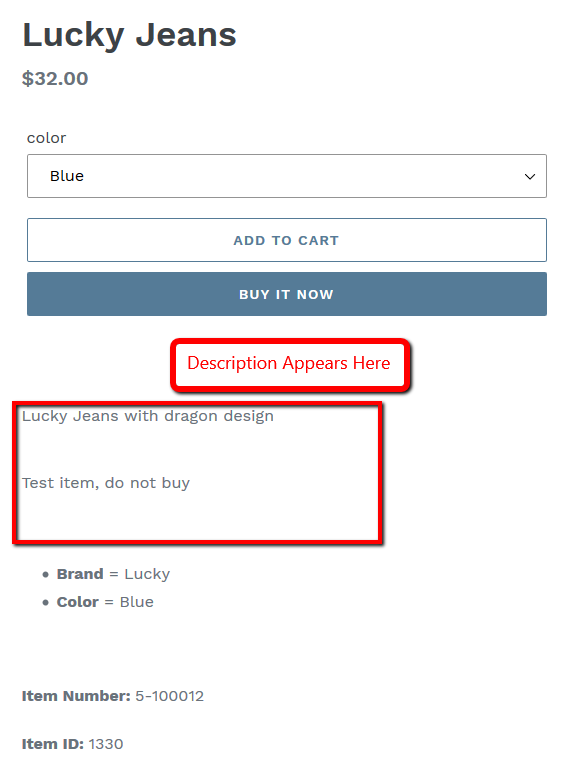 Related Topics
Creating a ShopRW / Shopify Listing Overview
Editing A Web Description in HTML
Definitions of Web Description Processor Buttons
Previewing a ShopRW / Shopify Web Description
Deleting Images From A Web Listing
Setting a ShopRW / Shopify Item to Ready To List
Saving a ShopRW / Shopify Listing