Using The Pricing Guide While Entering Inventory
1.Enter the item into inventory as normal. For more information on adding inventory to an account, see Add A Consigned Item.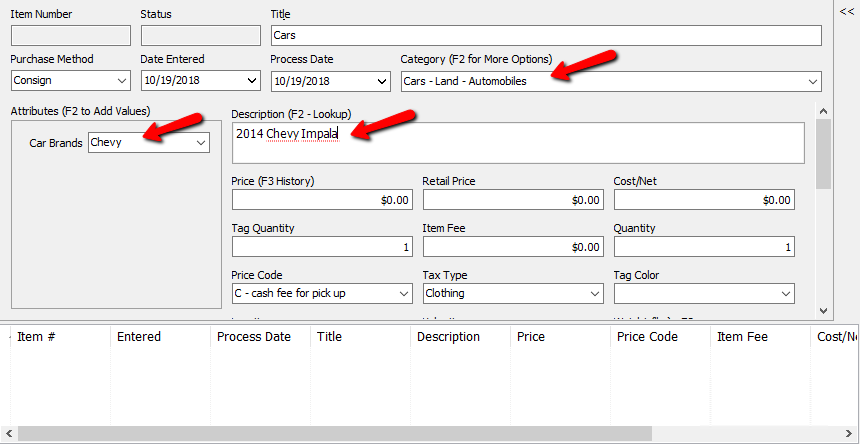 When you place the cursor in the Price field, the suggested pricing from the Pricing Guide will pop up.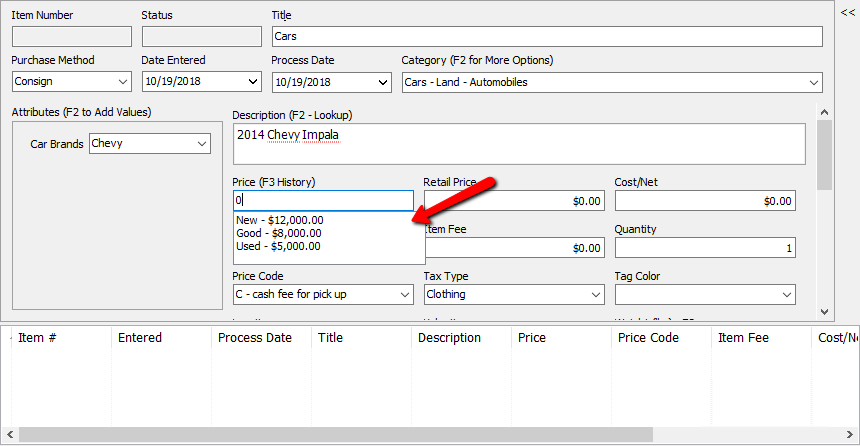 2.Click on the price you want to use to apply it to the new item.



3.Save the item when done.




Related Topics
Setting Up Product Brands For Use With The Pricing Guide
Setting Up Categories In The Pricing Guide
Setting Up Brands In The Pricing Guide
Assigning Sub Levels To Your Brand Levels
Adjusting Pricing Based On Market Values