Setting Up Categories In The Pricing Guide
1.In Liberty, select Setup > Pricing Guide.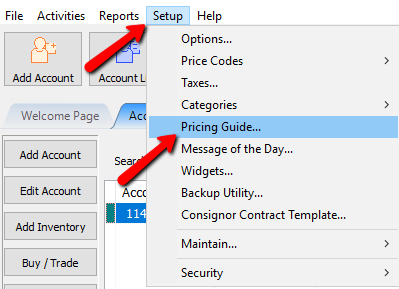 The Pricing Guide will open.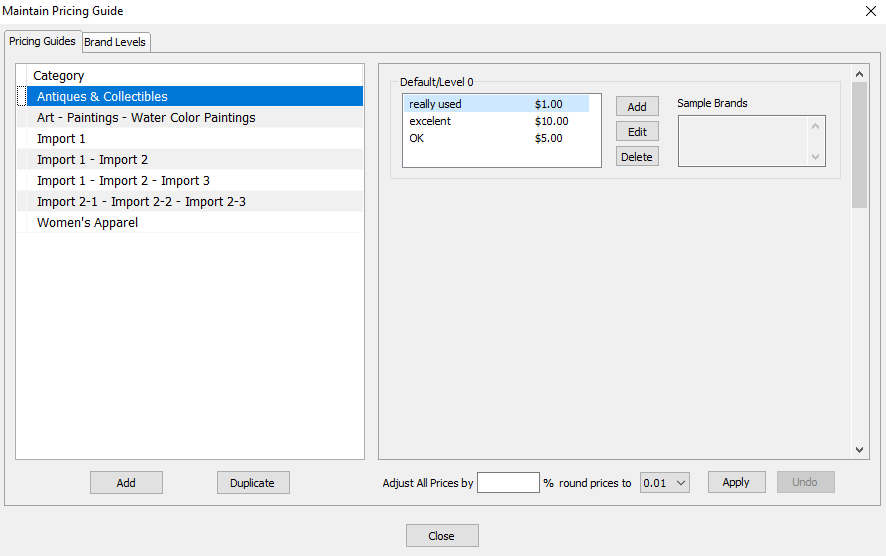 2.Select the Add button to add your category. If your category is already listed, then skip to Setting Up Brands In The Pricing Guide below .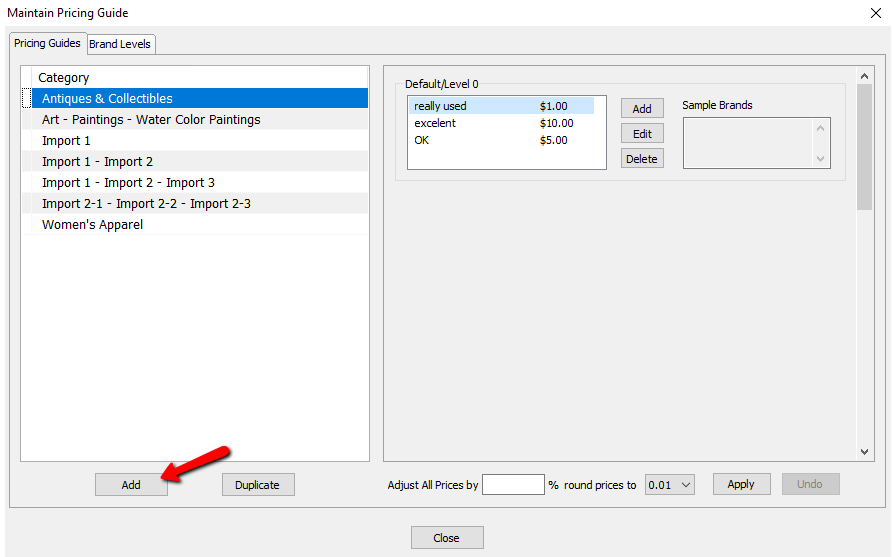 The Select Category dialogue box will open.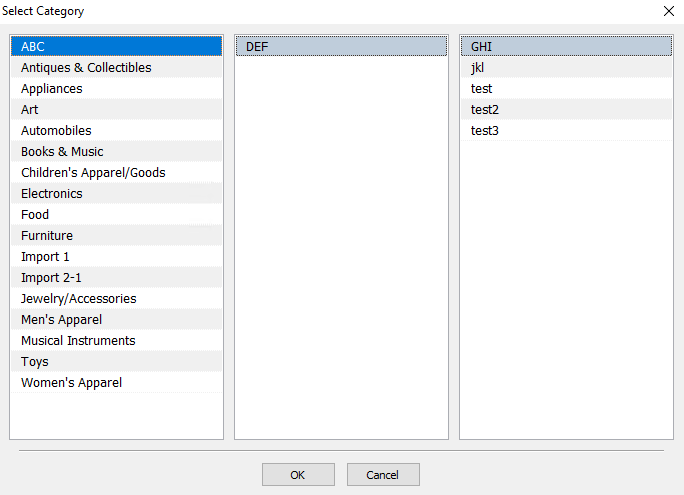 3.Select the category you want to use, and then select the OK button when done.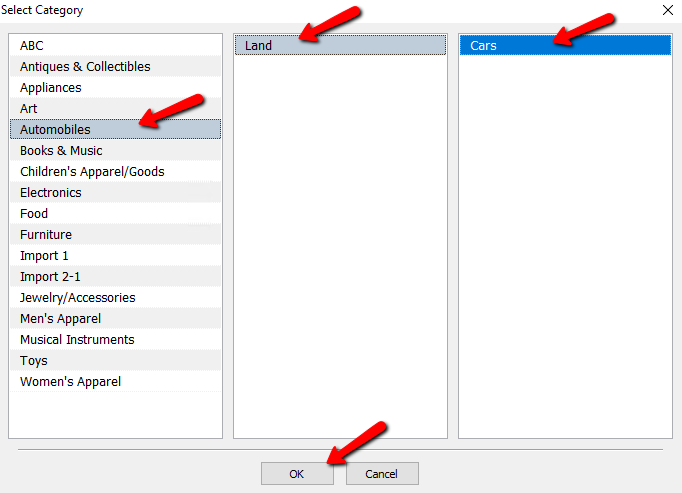 Your selected category should be added to the Pricing Guide.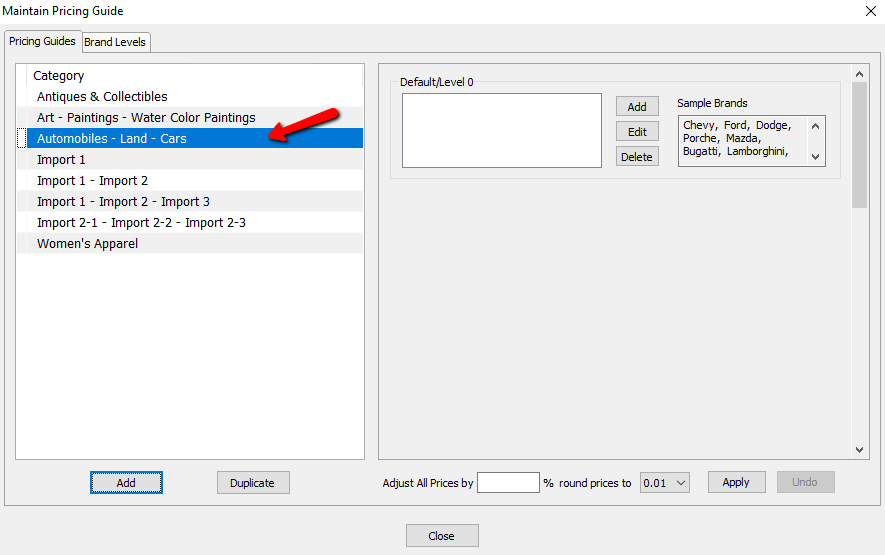 Related Topics
Setting Up Product Brands For Use With The Pricing Guide
Setting Up Brands In The Pricing Guide
Assigning Sub Levels To Your Brand Levels
Using The Pricing Guide While Entering Inventory