Printing An Invoice From The Fulfillment Tab To Be Included In A Package
1.Open the Liberty REACT Listing Manager and click on the Fulfillment tab.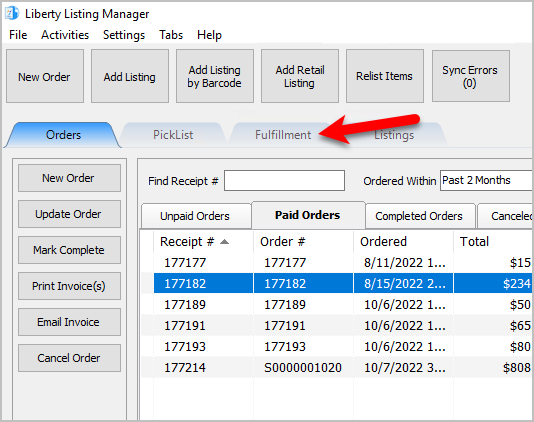 2.Click on the Location drop-down to select which location you would like to work with.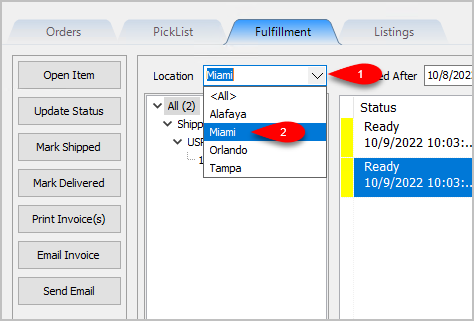 Note: It is not recommended that you select the <All> option if you have multiple store locations.
3.Click on the Filter Date checkbox if you want to see orders within a specific time period. For the Created After date drop-down, select the after date you would like to view items entered for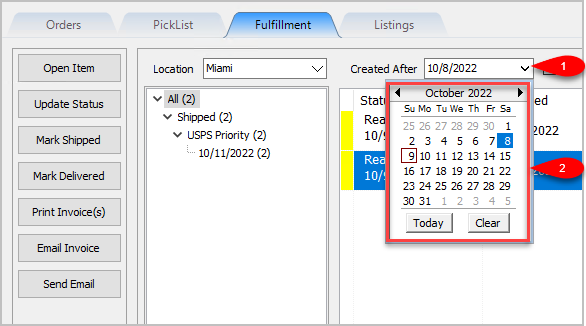 4.Click on an item within the Grid-View and then click Print Invoice(s)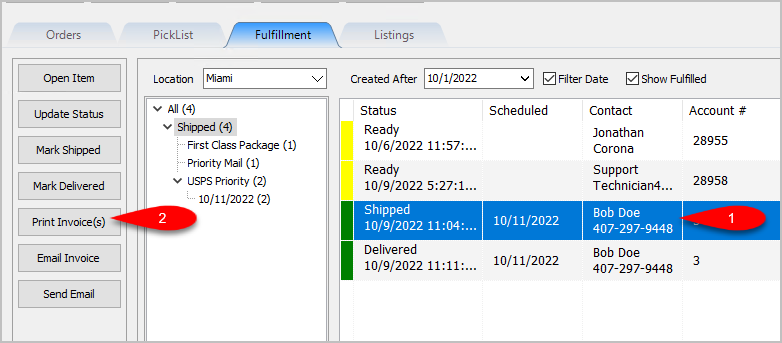 5.If you need to change the default printer windows is set to print to, drop down the Printer Selector and select your printer. Click the OK button.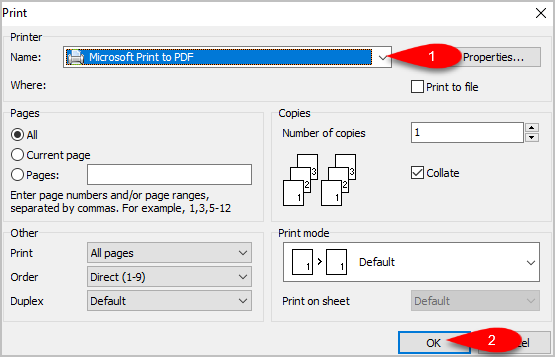 6.Here is a sample of what the Invoice will look like: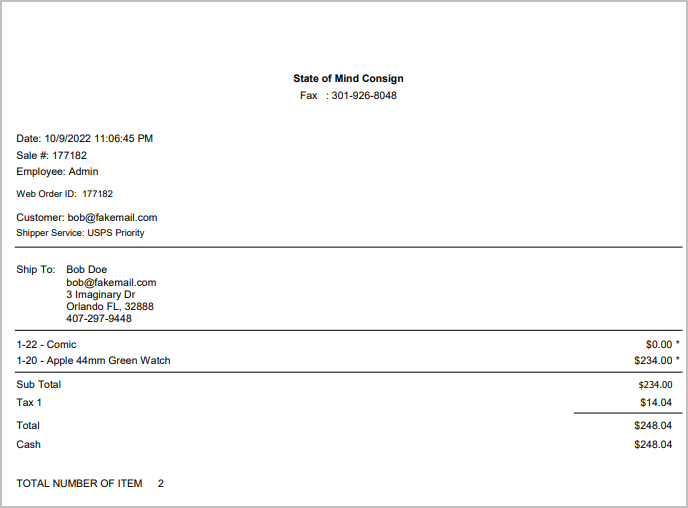 Related Topics
Fulfillment Tab Overview

Getting to the Fulfillment Tab and Controls

Changing Fulfillment Status Detail From The Fulfillment Tab

Quickly Mark A Ready To Ship Order As Shipped From The Fulfillment Tab

Quickly Mark A Ready To Deliver Order as Delivered From The Fulfillment Tab
Emailing An Invoice From The Fulfillment Tab
Sending A Custom Email To The Customer That Placed An Order