Getting to the Fulfillment Tab and Controls
1.Open the Liberty REACT Listing Manager and click on the Fulfillment tab.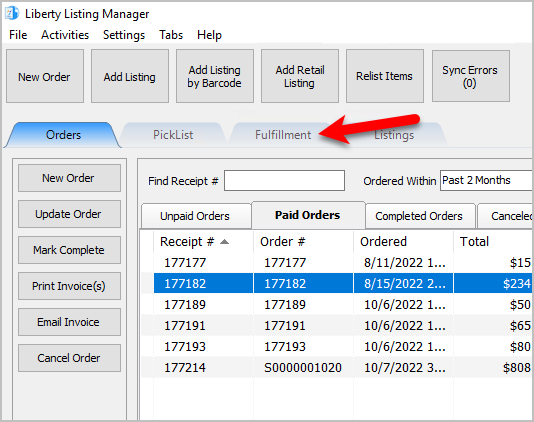 2.Click on the Location drop-down to select which location you would like to work with.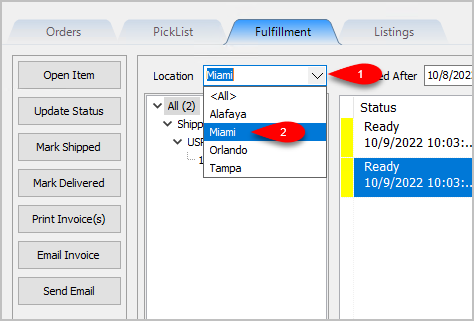 Note: It is not recommended that you select the <All> option if you have multiple store locations.
3.Click on the Filter Date checkbox if you want to see orders within a specific time period. For the Created After date drop-down, select the after date you would like to view items entered for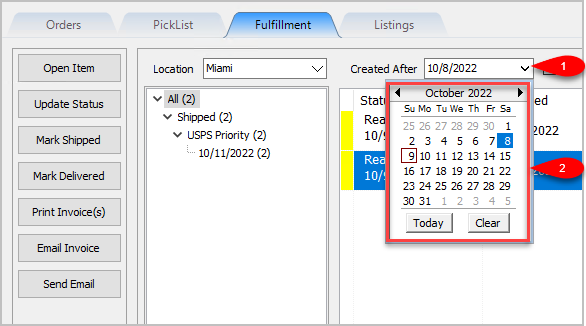 4.Select whether you want to show Orders/Packages that have already been Fulfilled.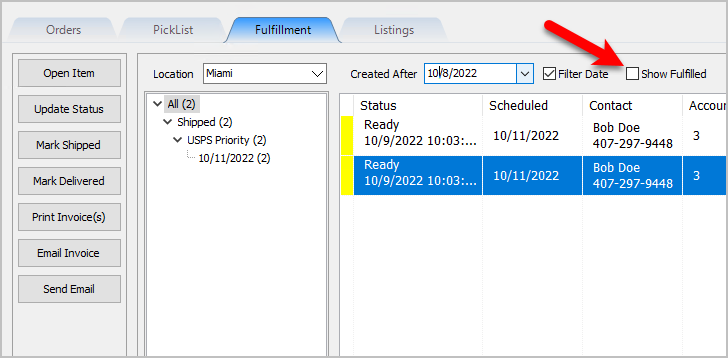 Related Topics
Fulfillment Tab Overview

Changing Fulfillment Status Detail From The Fulfillment Tab

Quickly Mark A Ready To Ship Order As Shipped From The Fulfillment Tab

Quickly Mark A Ready To Deliver Order as Delivered From The Fulfillment Tab
Printing An Invoice From The Fulfillment Tab To Be Included In A Package
Emailing An Invoice From The Fulfillment Tab