Split Tender Sale
Sometimes a customer will want to pay with more than one type of payment.

Example: A customer decides to pay $30.00 in cash and $74.00 with a Credit Card for a sale that totals $104.00. Use this procedure to post a sale with more than one payment method.




How To Post A Sale With Multiple Payment Methods


1.From the POS Hub select the New Sale button.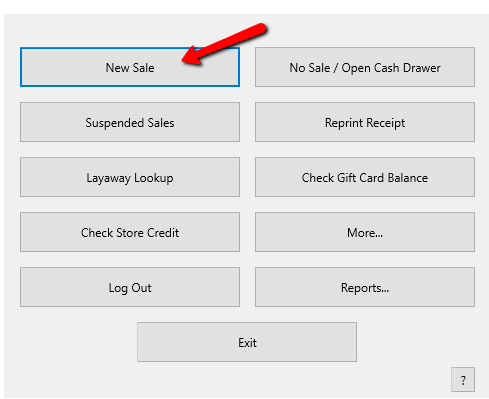 2.Login if prompted.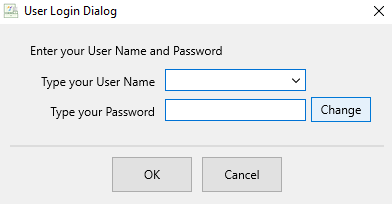 3.Select your posting mode. For more information on posting modes, see Sell Items For Regular Price, Sell An Item At A Percentage Discount, and Changing The Selling Price Of An Item.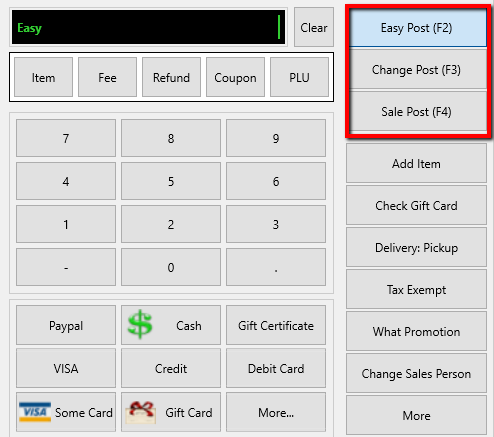 The posting mode you are in will be displayed in the black entry field.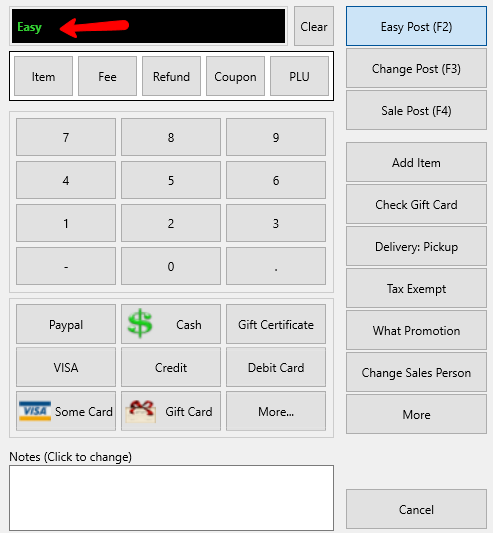 4.Scan or type in your items using the Account-Item Number format.

Example: for item 19 on account 1 type in 1-19.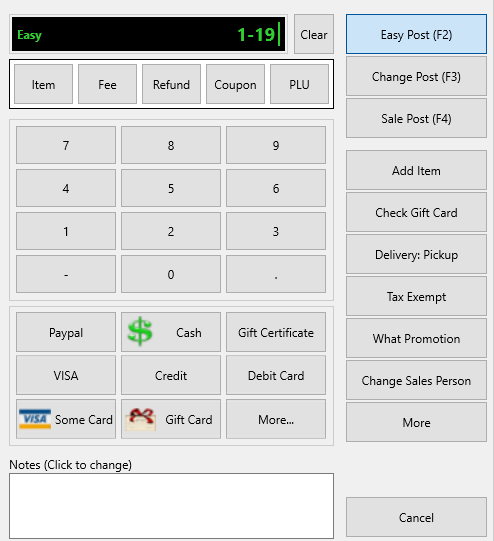 5.Enter the amount received from the customer for the first payment type and select the payment method (Cash, Check, Visa, etc.).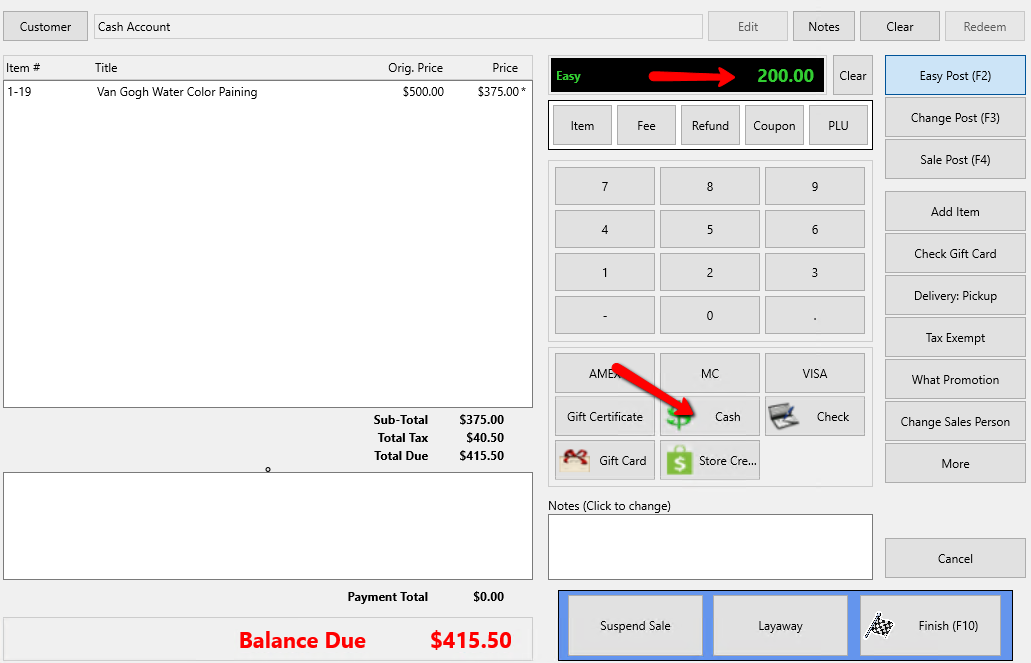 The first payment will be applied to the sale.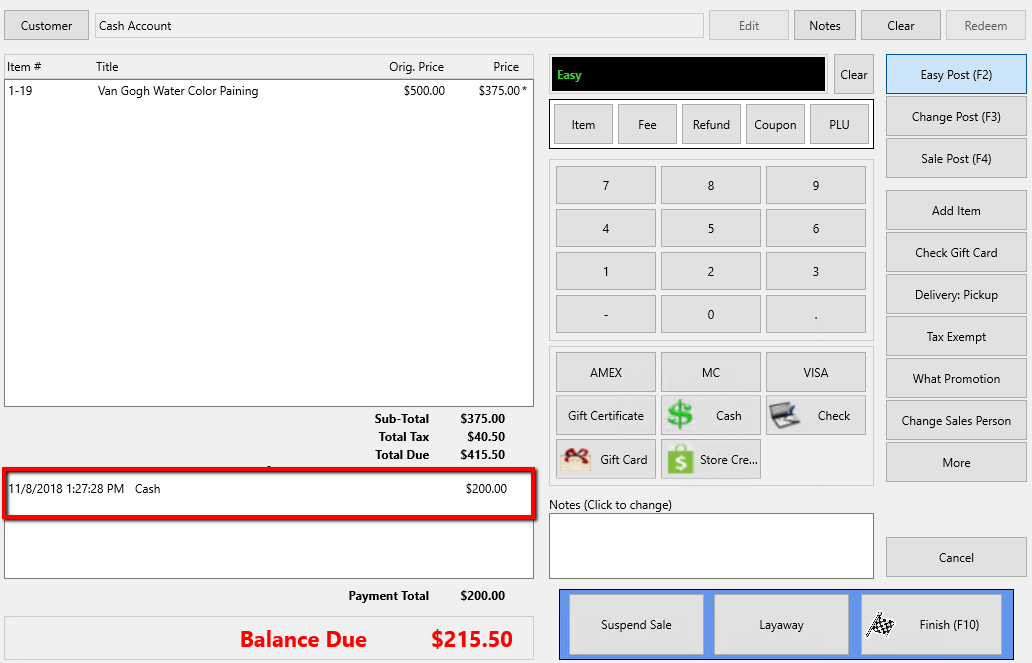 6.Repeat Step 5 to enter subsequent payment methods.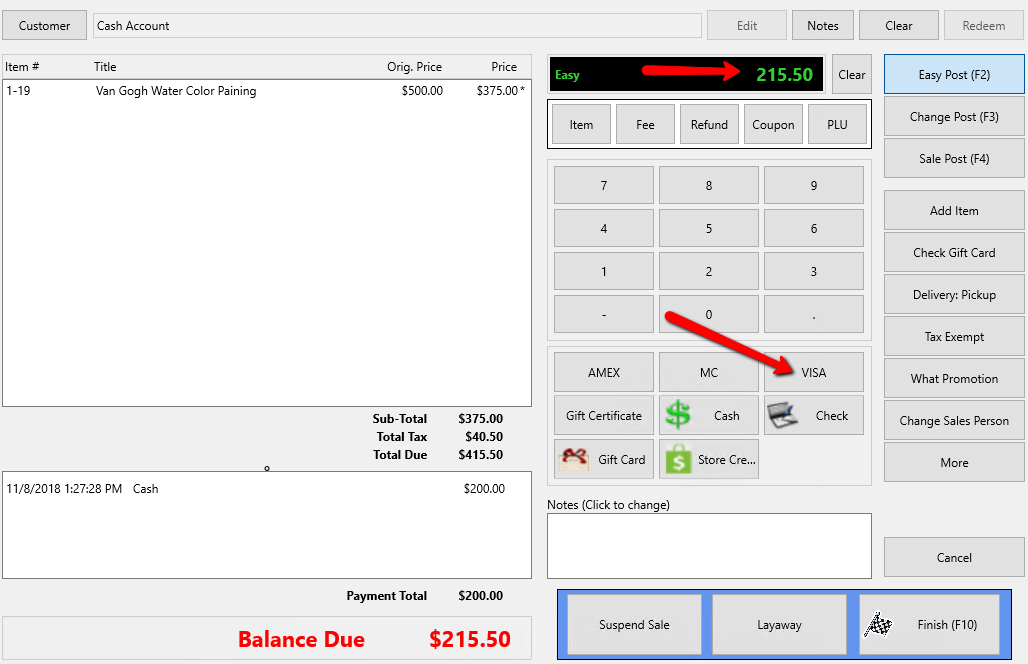 You may use as many payment methods as necessary.



7.Click on the Finish button to complete the sale.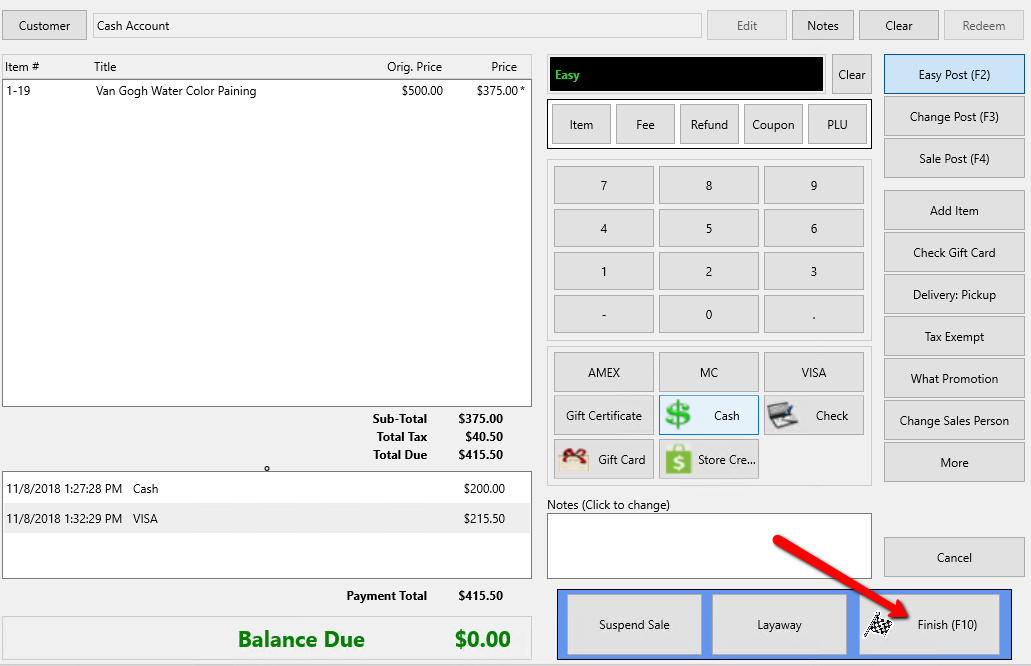 8.Press the Print Receipt button to print a receipt.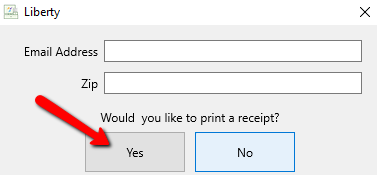 Related Topics
Sell An Item At A Percentage Discount
Changing The Selling Price Of An Item
Accepting A Credit Card Payment