Accept A Credit Card Payment
How To Post A Credit Card Sale



Open
Point of Sale Module
.
1.From the POS Hub select the New Sale button.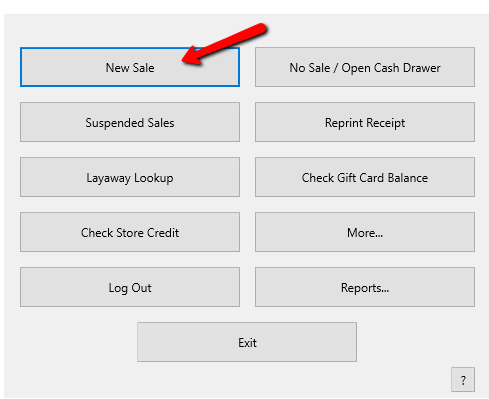 2.Login if prompted.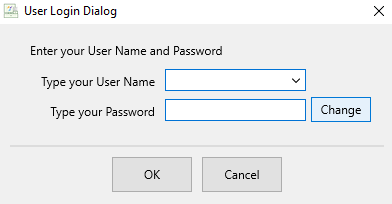 3.Select your posting mode. For more information on posting modes, see Sell Items For Regular Price, Sell An Item At A Percentage Discount, and Changing The Selling Price Of An Item.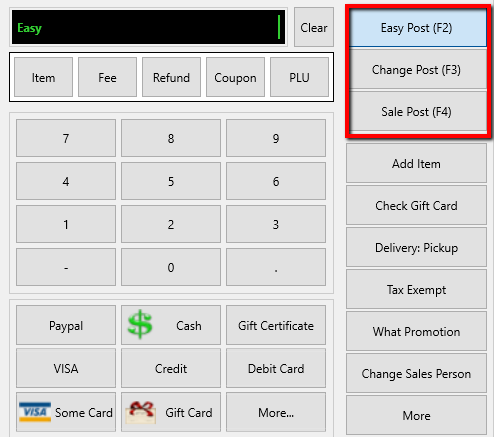 The posting mode you are in will be displayed in the black entry field.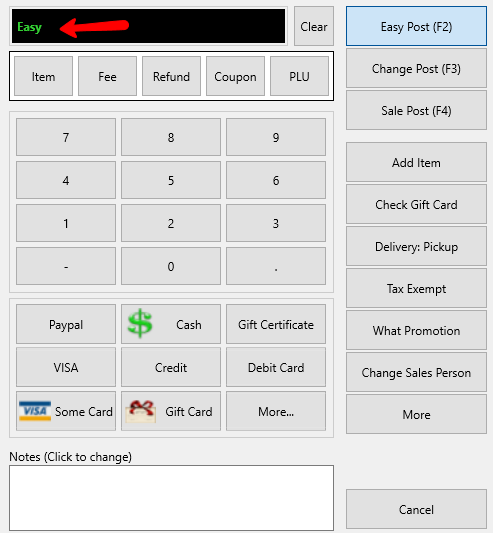 4.Scan or type in your items using the Account-Item Number format.

Example: for item 19 on account 1 type in 1-19.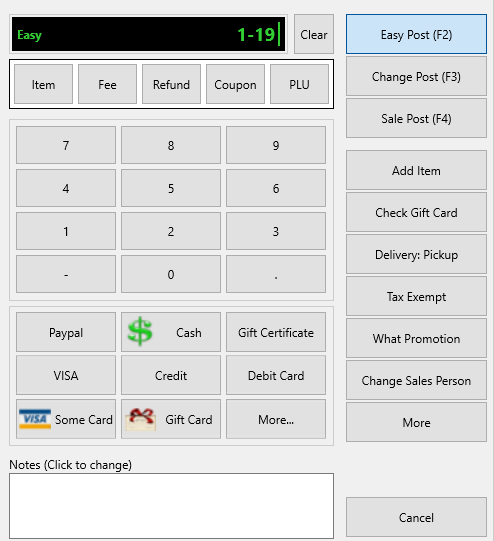 5.When all items have been posted, click on the appropriate Credit Card button (Visa, MC, AMEX, etc). The payment amount of the total sale will be automatically entered. If you accept a credit card that is not listed, see Set Up Payment Types for details on how to add the credit card as a Payment Type.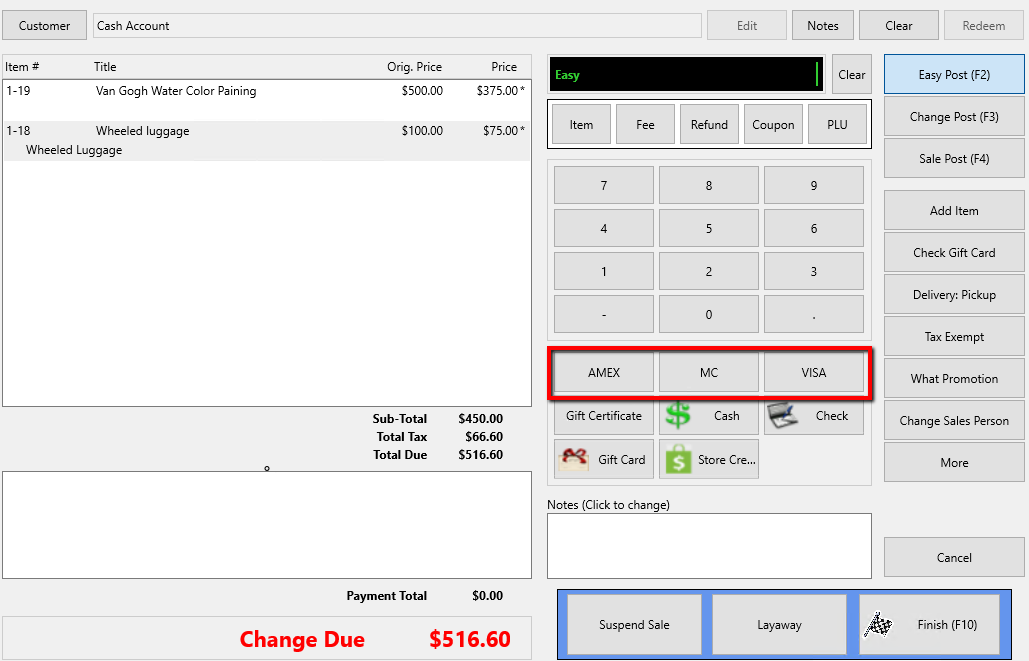 6.The payment type will post to the sale. Select the Finish button to complete the sale.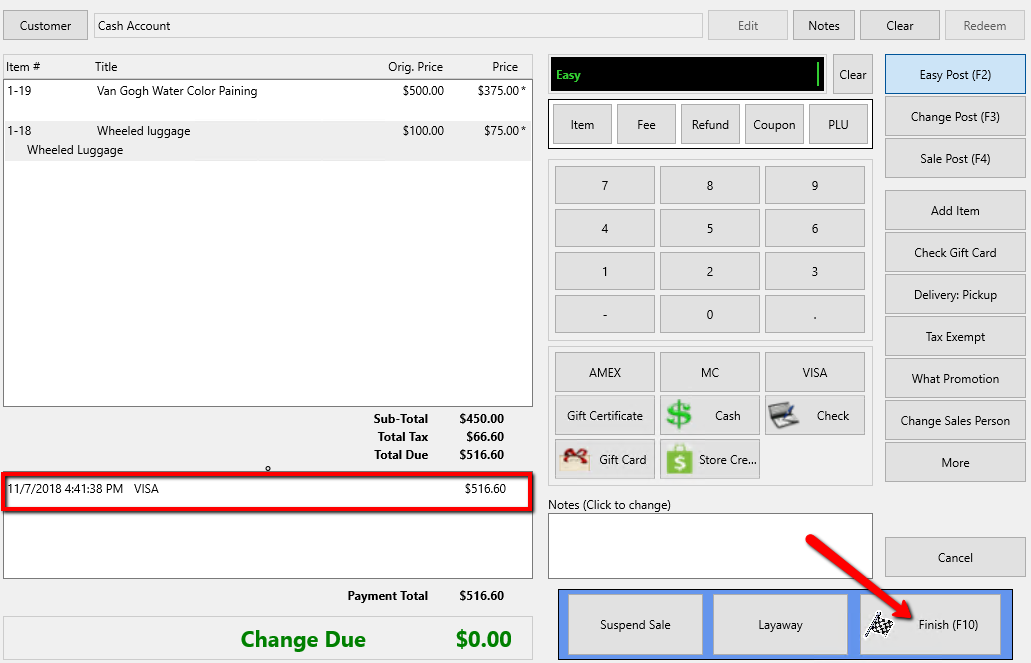 7.Press the Print Receipt button to print a receipt.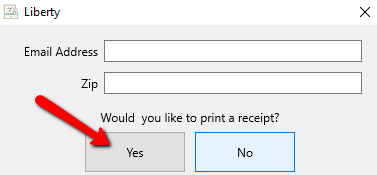 Integrated Credit Card Processing
1.Liberty is integrated with Payment Logistics and World Pay (formerly known as Vantiv).


2.World Pay and Payment Logistics is ready for EMV Chip Technology along with NFC Technology.


3.Gift Card Processing works with both World Pay and Payment Logistics.


4.EBT Card Processing works with Vantiv and Payment Logistics.


5.To know more about each credit card merchants, visit https://www.resaleworld.com/Payment-Logistics.html and https://www.resaleworld.com/Vantiv-Payment-Systems.html.






Related Topics




Set Default Credit Card Software

Set Up Payment Types

Accepting A Check Payment

Accepting A Cash Payment