Looking for Wish List Matches While Adding Items

When an item is added to inventory that matches a wished for item, the far left side columns will have a green indicator, Just to the left of the Item Number Column.
To View A Wish List Match In The Item Entry Grid
1.Right-click on any item with the green indicator showing that it has a possible Wish List match.


2.Select Show Wish List Matches.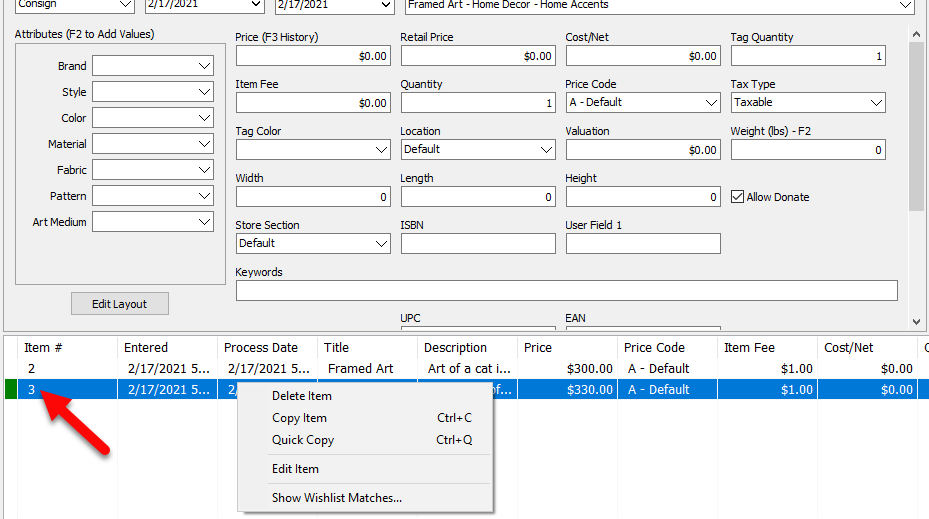 3.The Wish List Matches screen will appear showing matches. It will display the Account, the Detail of the customer, and the Match % of how much the item is matched to this customer