Resaleworld Support Widget

The Resaleworld Support Widget allows a quick and easy way for you to submit a ticket to the support queue, as long as you are on a support plan.

You must be signed in as an admin, in order to access this widget by default.
1.Open the Inventory Module and make sure you are on the Dashboard tab.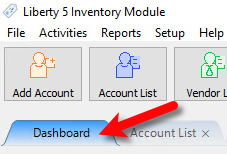 2.Look for the widget titled Resaleworld Support and fill out your name, the phone number you would like to reach, a description for the issue you are experiencing and then click the Submit button.


3.You will see a green notification stating Your request has been submitted.

A technician will then call you back based on the order of received requests.