Print Transaction History
1.In Liberty Inventory, Lookup the account. Double click on the account you want to access to open its details.



2.There are two ways to print the Transaction History for an account:


a.From within the account select Task > Print > Print Transaction History.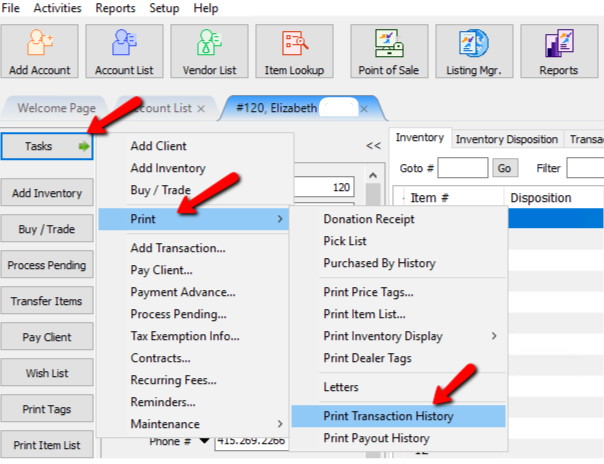 b.From within an account select the Transaction Tab, and then the Print button.



The Print Transactions dialog box will open.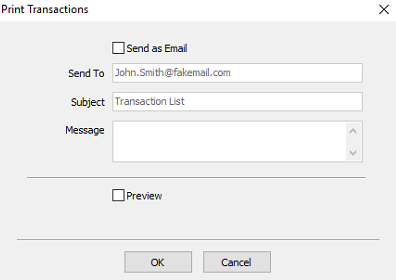 ●Send As Email (Check Box) : Check this box off if you intended to send the report as an email.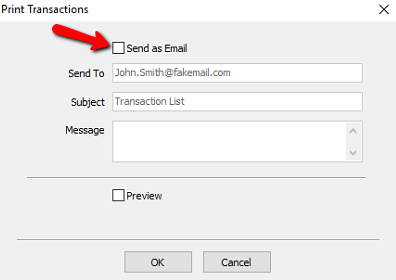 ○Send To : Enter in the email address of the recipient of the email.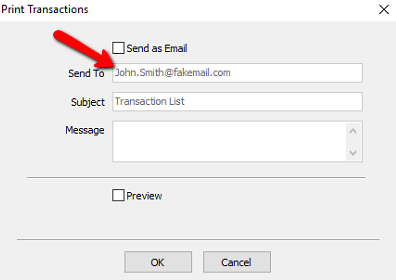 ○Subject : Enter in the Subject of the email.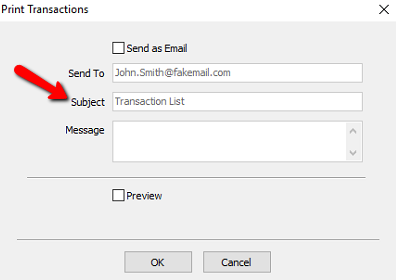 ○Message : Enter in a message to be included with the email.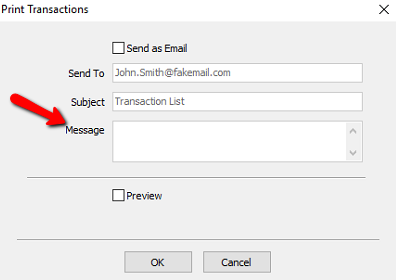 Note:

If you select

Send As Email

, then you will not be able to select the

Preview

option.
●Preview (Check Box) : Select the Preview Check Box if you want to preview the report before printing it.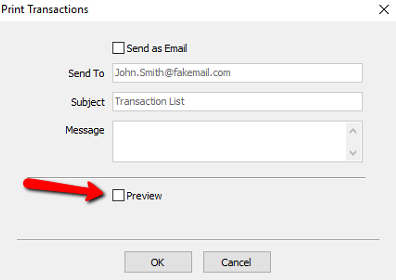 3.Select the OK button when done.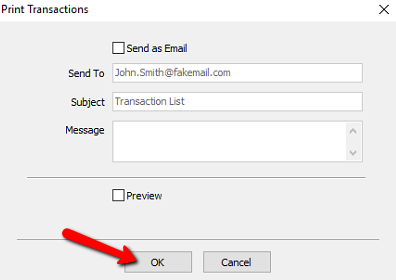 Related Topics