Item Lookup Feature
1.Open Liberty and then click Setup and then Liberty Mobile Admin.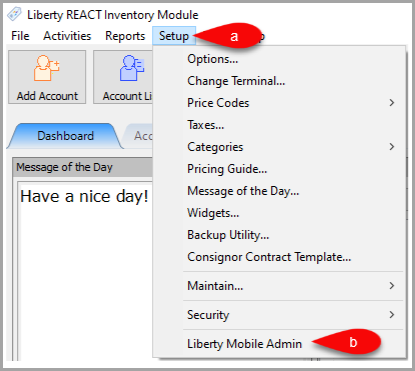 2.Click Maintain and then Kiosk Configurations.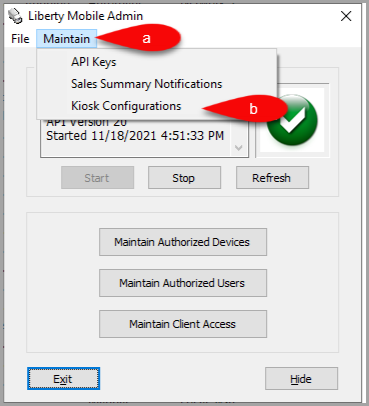 3.Select the Configuration you want to edit and then click the Edit button.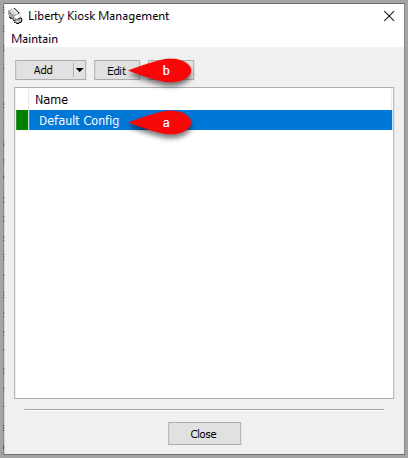 4.Click the dropdown for New Custom Page, then select the Item Lookup option.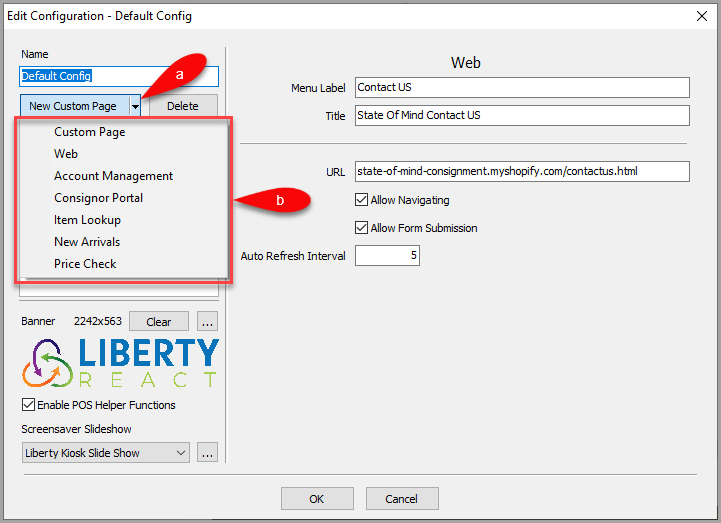 5.Here are options you can change for the Item Lookup feature.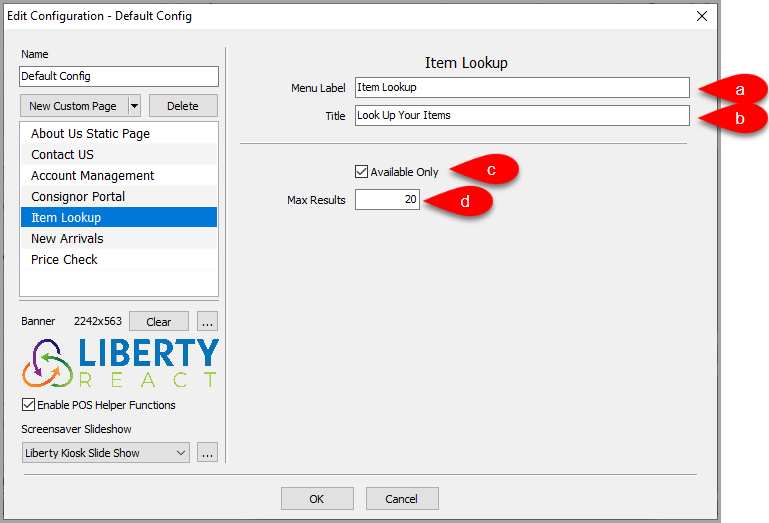 a.Menu Label: This is the feature menu label that appears in the Liberty Kiosk App



b.Title: Title of the page when shown in the Liberty Kiosk App.



c.Available Only: Select whether you want to display only Available items or all items.



d.Max Results: Control the maximum number of results that appear on screen.




6.Example of what the Item Lookup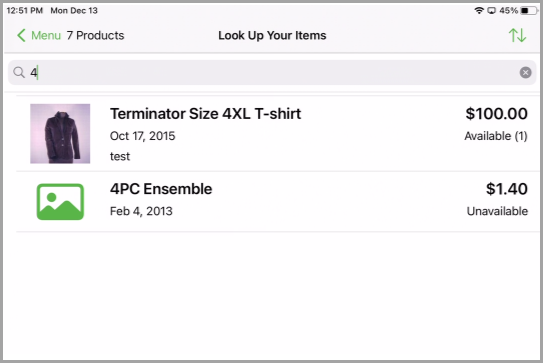 Next Article:
Next, you can add the New Arrivals feature to the Liberty Kiosk app.

Click the following link to continue:
New Arrivals Feature
Related Topics
Custom Page / Static Page Feature
POS Resale Rewards Kiosk Connect