Printing Letters From Accounts

Letters can be printed from accounts.




How To Print A Letter From An Account
1.In Liberty Inventory, Lookup the account.

2.When the account is open, select the Letters button to the left of the account details.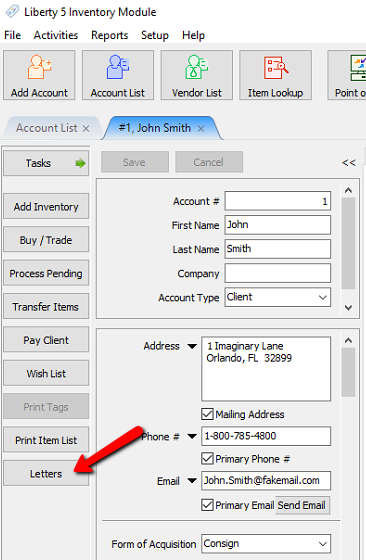 The Letters dialog box will open.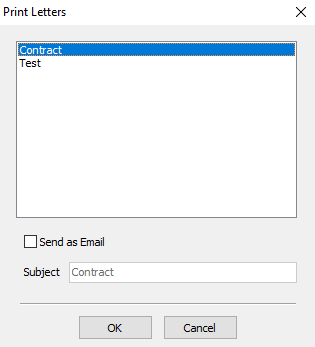 3.Highlight the Letter and select the OK button to print the Letter.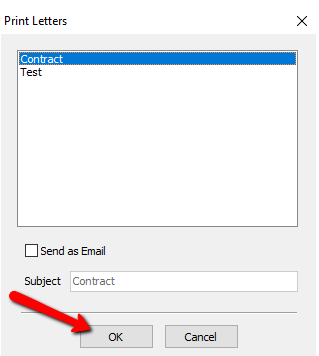 If you wish to email the letter instead, check off the "Send as Email" Check Box. If you wish, you can change the Subject. Press the OK button when done.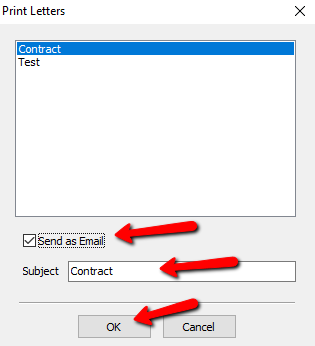 Related Topics
Printing Merged Letters from Client Accounts

Generating Emails and Mass Emailing