Printing Checks
For information and to order computer checks, please Contact Resaleworld.



When Printing Checks, Determine How The Printer Being Used To Print Checks Requires The To Paper Be Loaded
When printing checks, Liberty has the ability to print a Sample Check.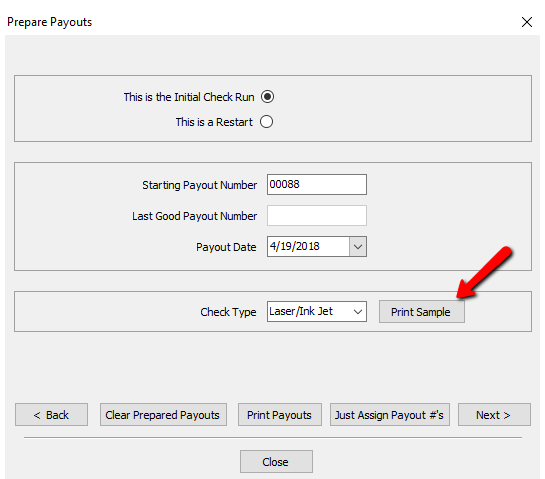 Remove the checks from the check printer and put plain paper into the printer. It would even be beneficial to write on the paper "Face Up" on one side, and "Face Down" on the other, then put the paper into the printer and print a sample. This will give you a good indication of the paper orientation required by the printer.
Some Printers have the ability to print in Reverse order. It will be important to consult the printer's documentation for how to set up continuous printing.