Resaleworld Contact Information
HOW TO CONTACT RESALEWORLD FOR SUPPORT
CONTACT INFORMATION:

ADDRESS:
8034 SUNPORT DRIVE
SUITE 404
ORLANDO, FL 32809

MAIN PHONE:
407-297-9448

FAX:
407-297-0640

SALES:
1-800-785-4800

CUSTOMER SERVICE:
1-800-785-4800

TECHNICAL SUPPORT:
1-800-785-4800




CREATE ONLINE TICKET FOR SUPPORT:


1.Go to https://my.resaleworld.com



2.Login when prompted.



3.Click on Support > Tech Support.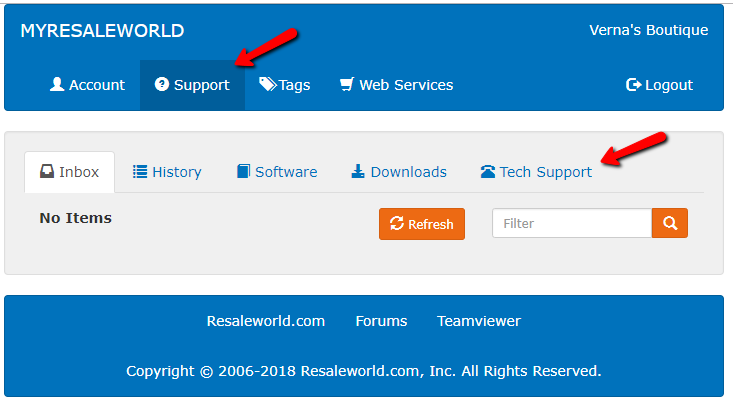 The Support dialog screen will open.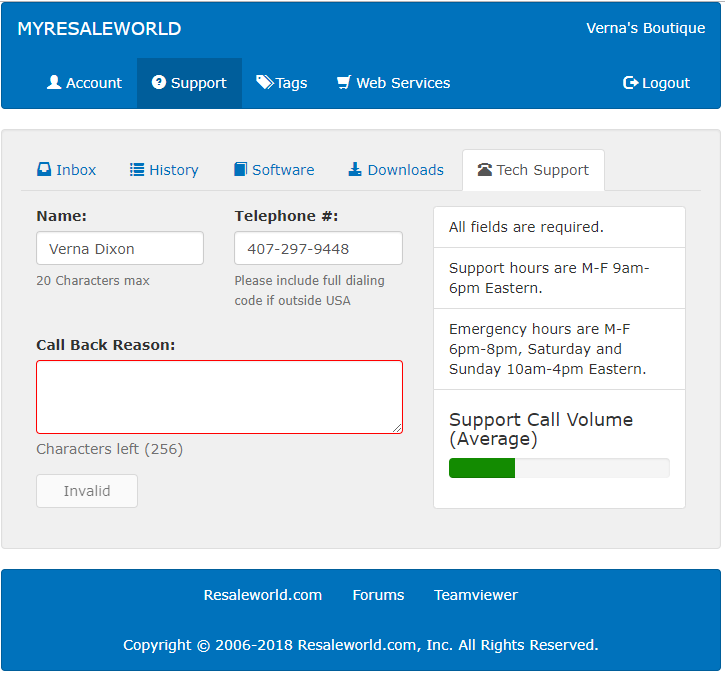 4.Submit Ticket Online by filling in the following information:
●Name : Enter in the name of the person we are to ask for when calling back.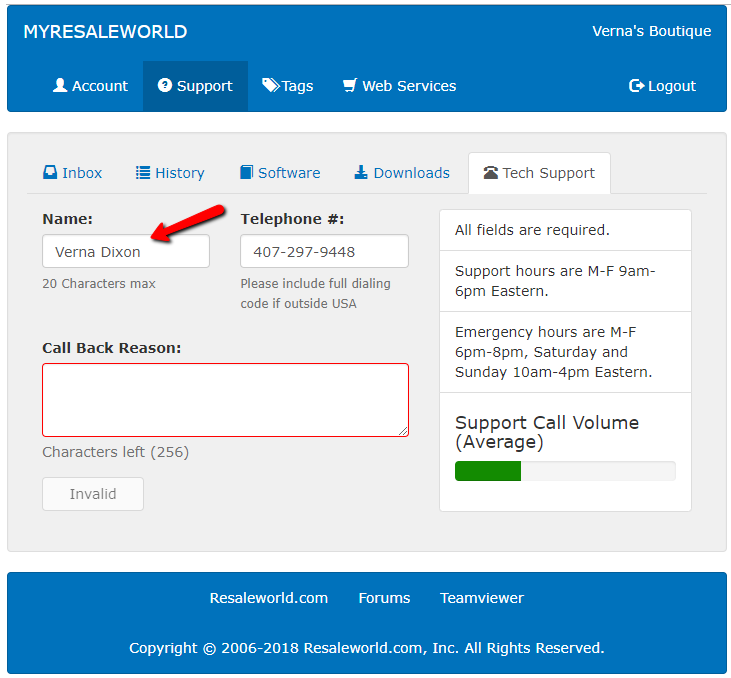 ●Telephone # : Enter in the name of phone number we can reach the contact at.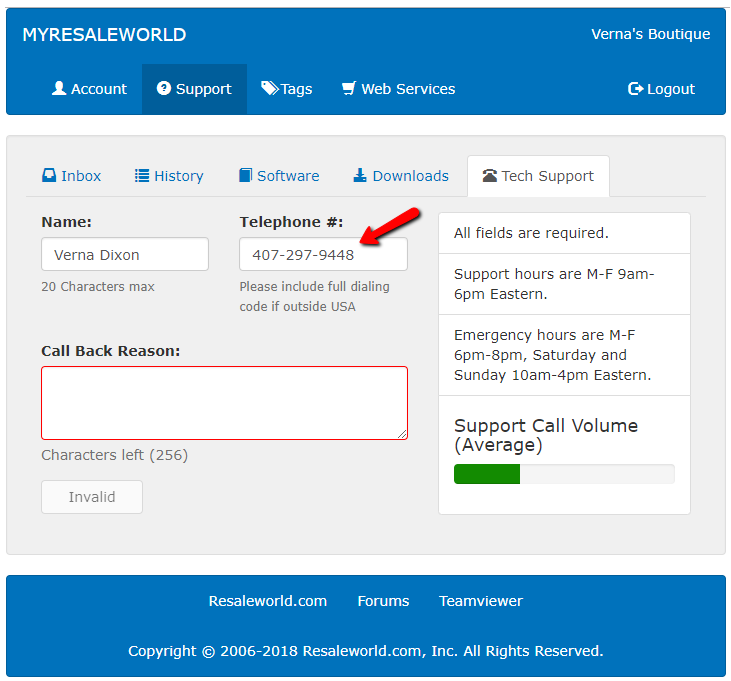 ●Call Back Reason : Enter in the reason we are calling you.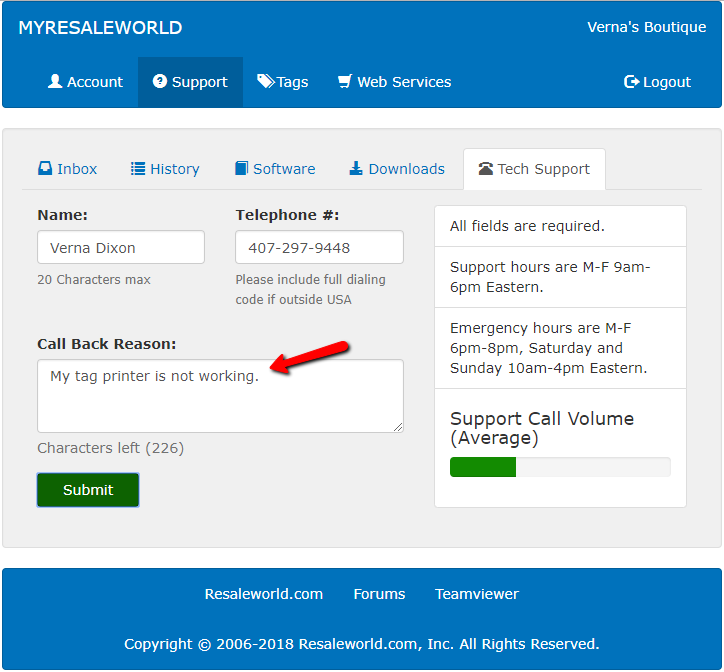 5.Select the Submit button when done entering your information.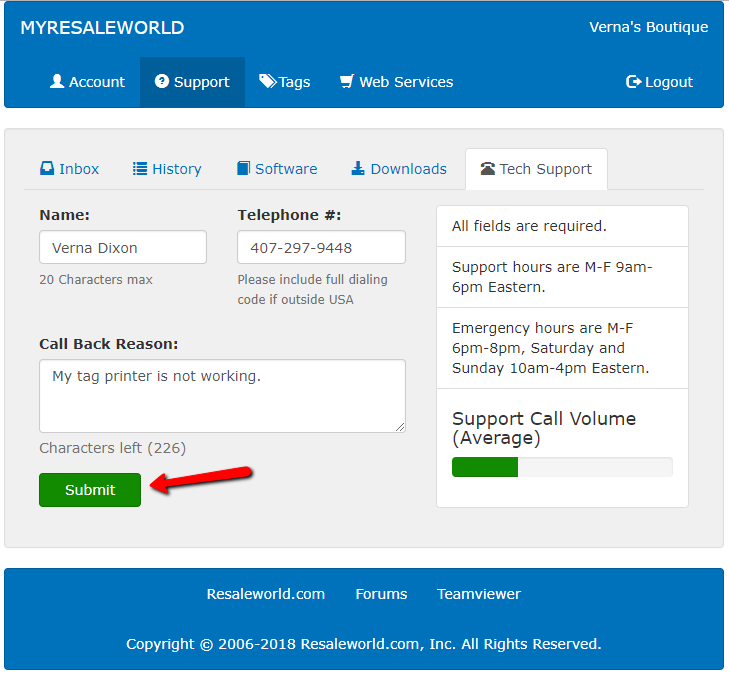 Your call will be injected right into our customer service call queue.


The status of your ticket can be viewed at the bottom of the screen.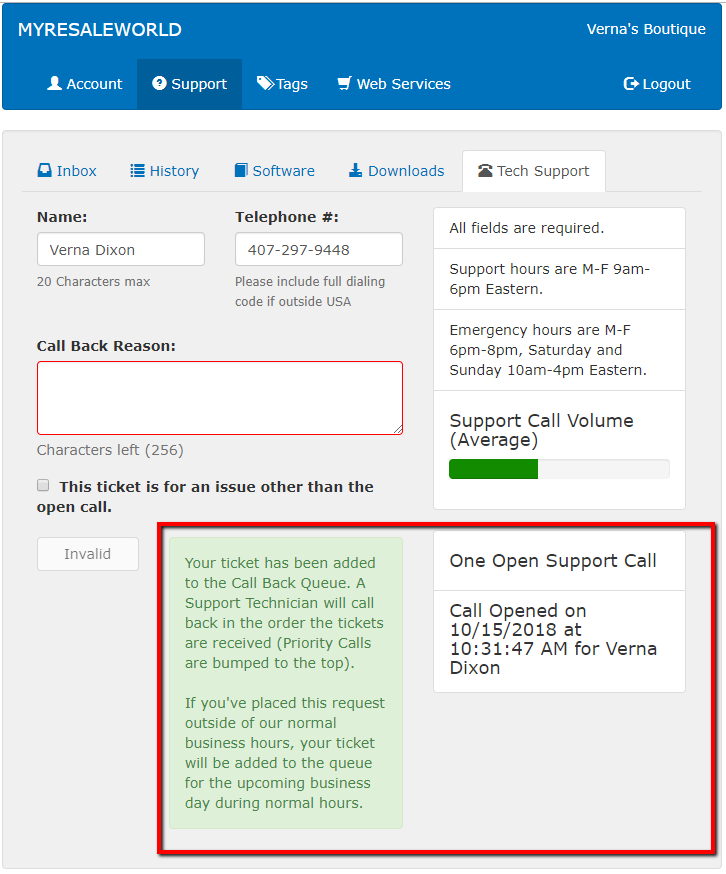 EMERGENCY SUPPORT PROCEDURE:


1.Call 1-1800-785-4800.


2.Leave a voicemail including the following information:


●Best contact number


●Store name


●Who's calling


●Reason for the call