Setting Up Your Quickbooks Company File
1.Open the Quickbooks application and select your Company File if Quickbooks does not automatically open it.


2.Click the Edit menu option and then click Preferences...


3.Click on the Accounting option to the left, then click on Company Preferences.
Make sure that Use account numbers, Require accounts and Use class tracking are all checkmarked.

Then Click the OK button.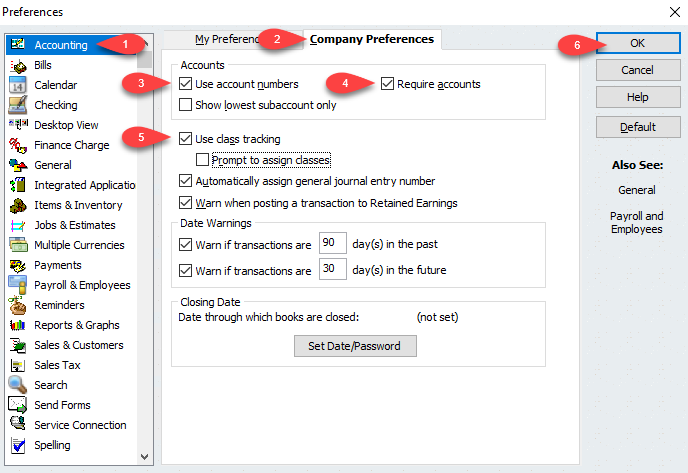 Related Topics
Exporting to Quickbooks Desktop Software Using The Quickbooks Link Overview
Company File Selection and GL Account Settings
Exporting To Quickbooks Desktop Software For The First Time
How To Initiate Subsequent Syncs To Quickbooks Desktop Software