Managed Anti-Virus and Anti-Malware

It is essential to have strong protection for the server and workstations that you are operating your business on.

Extended Support offers a fully managed Anti-Virus and Anti-Malware solution.

This allows technicians that are monitoring your systems to actively identify false positives, quarantine suspicious looking programs and prevent business interruptions due to viruses, trojan downloaders, adware and malware.

Technicians also have the ability to prevent your important executables and files from being removed or quarantined.
This can and will happen when using third party anti-virus software.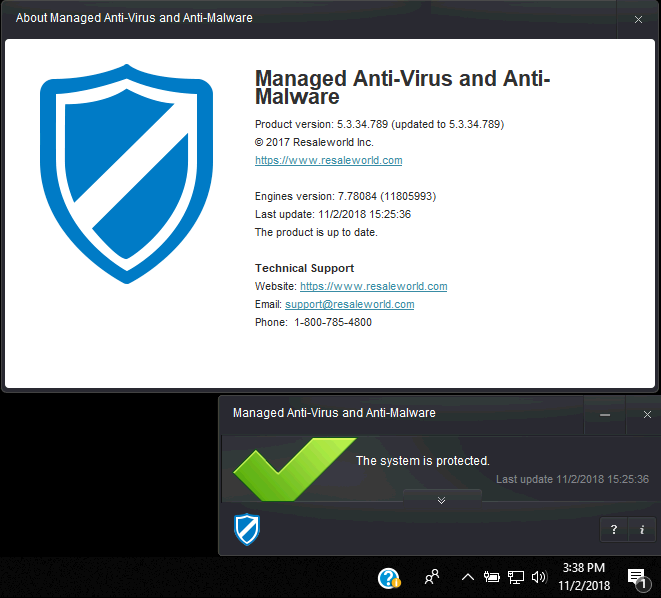 Please visit https://www.resaleworld.com/extended-support-services.html for more information on Extended Support.

You may also contact our customer service department at 1-800-785-4800 to sign up today!