Locations

Some businesses have multiple locations and require the ability to track items by their location. These locations may be separate retail storefronts and/or warehouse sites. In order to make use of the Location field when maintaining inventory it is necessary to enter the Locations into Liberty. This is accomplished using the Maintain Locations routine.


1.Within Liberty select Setup > Maintain > Locations.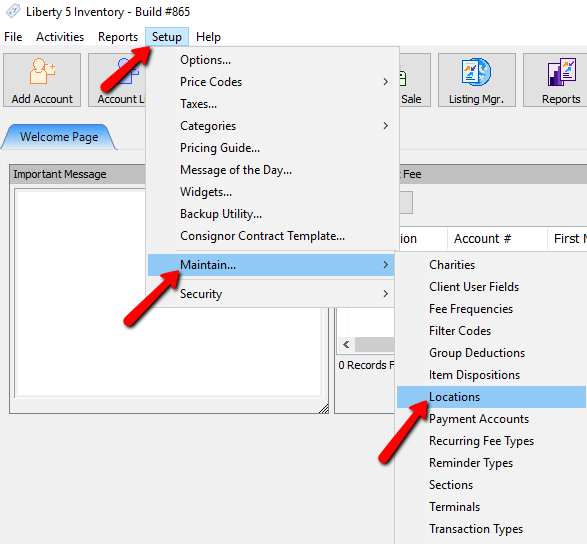 The Maintain Locations dialog box will open.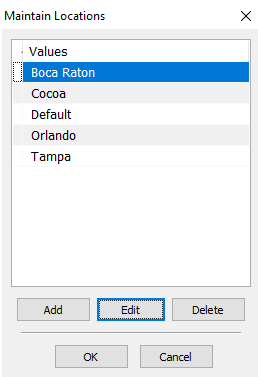 2.Selecting the Add button or the Edit button will open the details of the Location. Selecting the Delete button will delete the Location.
Note: Once a Location has been used, it cannot be deleted. You will get the following error.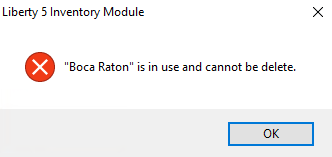 The Locations dialog box.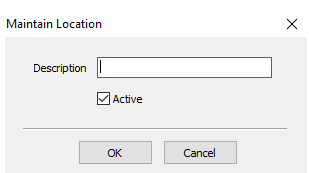 3.Enter in the name of the new Location in the Description field.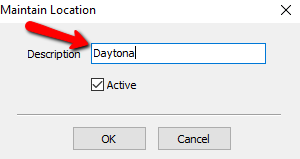 4.Leave the Active Checkbox checked to keep this location active.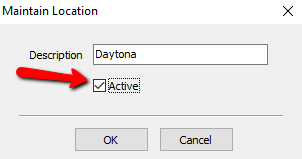 5.Press the OK button when done.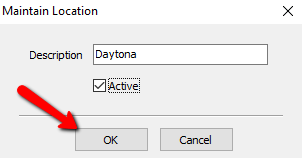 You should see you newly created location in the Maintain Locations dialog box. Press the OK button when done.