Adding An Ebay Description

Description: Allows you to type in or change the displayed text description that appears on all web listings. A WYSIWYG (What You See Is What You Get) editor allows you to change the attributes of the text like you would in a word processor.


Note: This description is stored separately from what appears on a tag. Changing this description will not change what prints out on a future tag.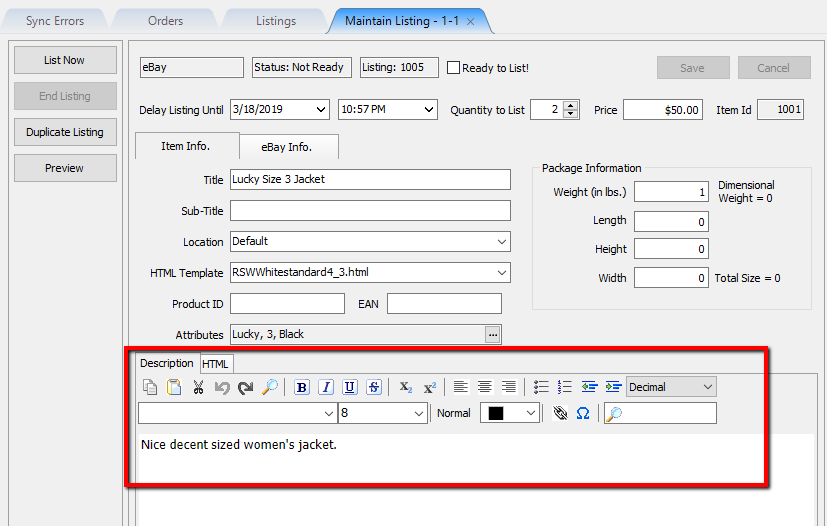 Example Ebay Listing: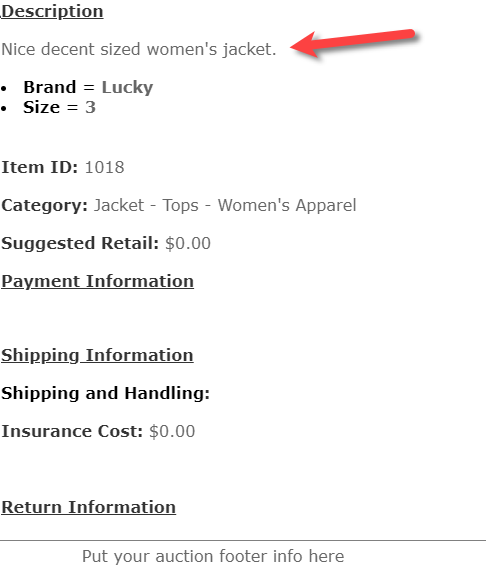 Related Topics
Setting Up Liberty Listing Manager To List Your First Ebay Item
How To List An Item On eBay Using The Listing Manager
Creating an eBay Listing Overview
eBay Specific Info. Listing Fields
Adding eBay Package Information
Definitions of Ebay Description Processor Buttons
Editing An eBay Description in HTML
Previewing A eBay Web Description
Adding Images To An eBay Listing
Deleting Images From An eBay Listing
eBay Item Specifics Overview

Suggested eBay Item Specific Attributes
Adding An eBay Item Specific Attribute
Removing An eBay Item Specific Attribute
Setting An eBay Listing To Ready To List