Setting Up Fee Types
A Fee Type can be a charge such as a delivery or shipping fee. It can also be used for items that are not inventoried, such as candy or inexpensive knick knacks sold at the sales counter.




To Create Fee Types
1.From the main menu screen of the Point Of Sale select the More button.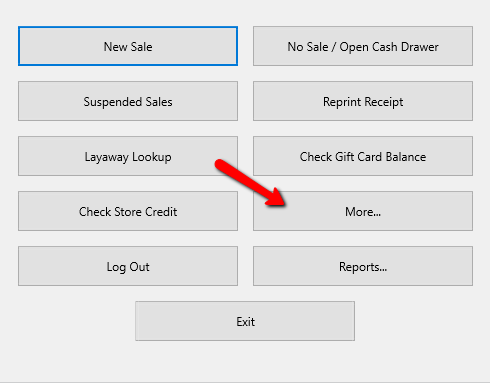 2.Login if Prompted.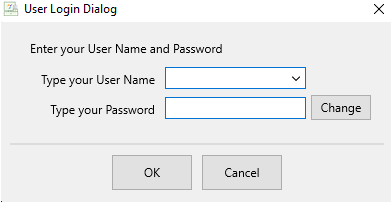 3.Select the Fee Types button.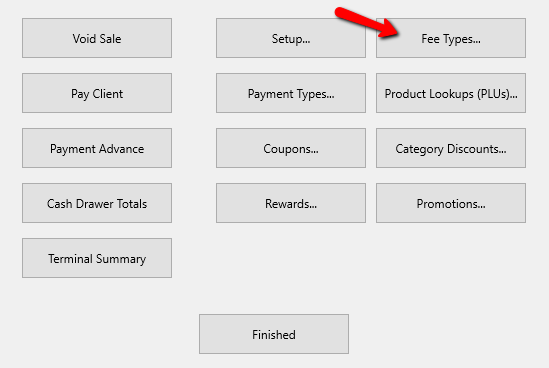 The Maintain Fee Types dialog box will open.


4.Selecting the Add button or the Edit button will open the details of the Fee Type. Selecting the Delete button will delete the Fee Type.
Note: Once a Fee Type has been used, it cannot be deleted. You will get the following error.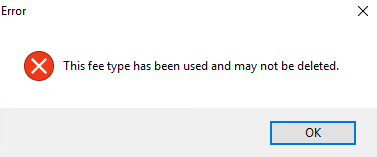 The Details Screen of the Fee Type will open.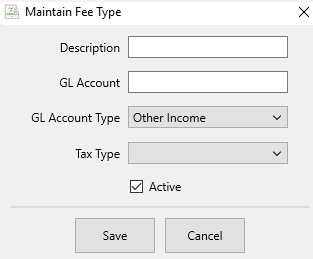 ●Description : Enter in the Description of the Fee.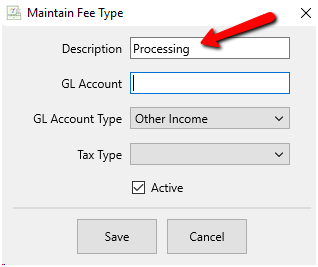 ●GL Account : Used for the Quickbooks Link. Enter in the name of the GL Account so the Quickbooks Link knows where to export this information to.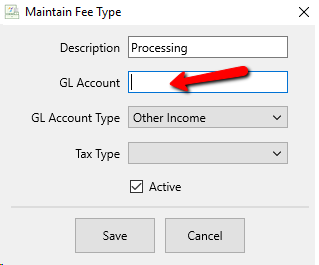 ●GL Account Type : Used for the Quickbooks Link. Select the account type the GL Account will be.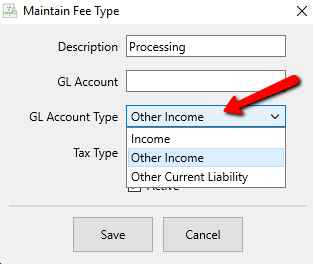 ●Tax Type : Select the Tax Type, If any for the Fee.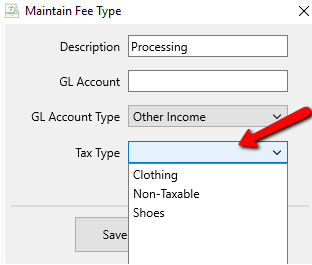 ●Active (Check Box) : Use the Active Check Box if you want the fee to be usable in the Point Of Sale.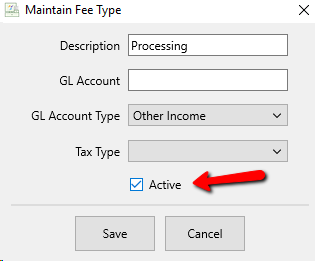 5.Select the Save button when done.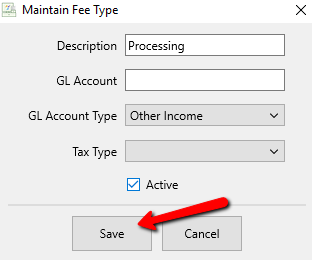 You should see your newly created Fee Type in the Maintain Fees dialog box.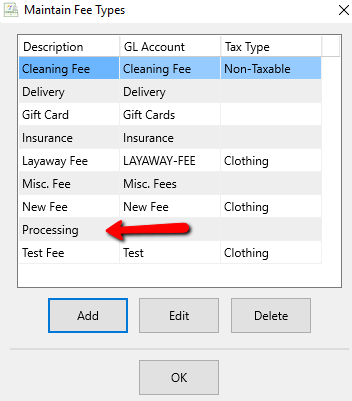 6.Select the OK button when done.