Sell A Gift Card
1.From the POS Hub select the New Sale button.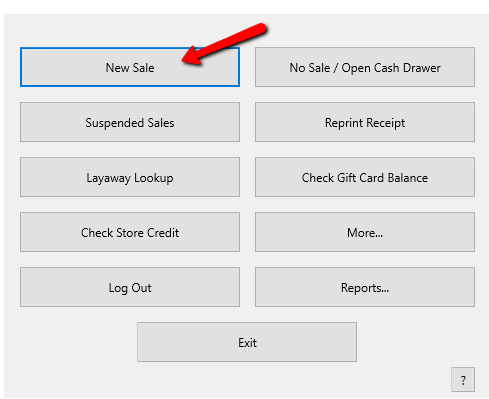 2.Login if prompted.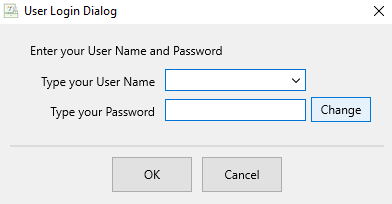 3.Select the Fee button then select the Gift Card button.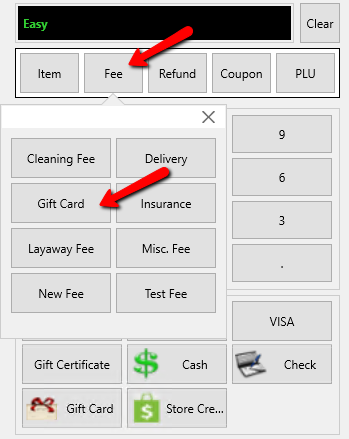 4.The Enter A Value dialog window displays.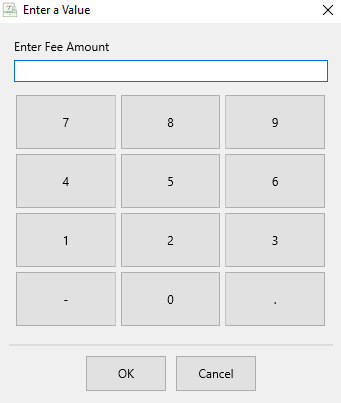 5.Enter the dollar amount for the gift card being issued then select the OK button.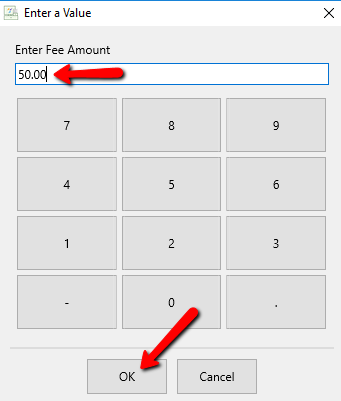 The Gift Card Fee will be added to the POS.


6.Select the form of payment your customer is using to purchase this gift card and enter the payment amount.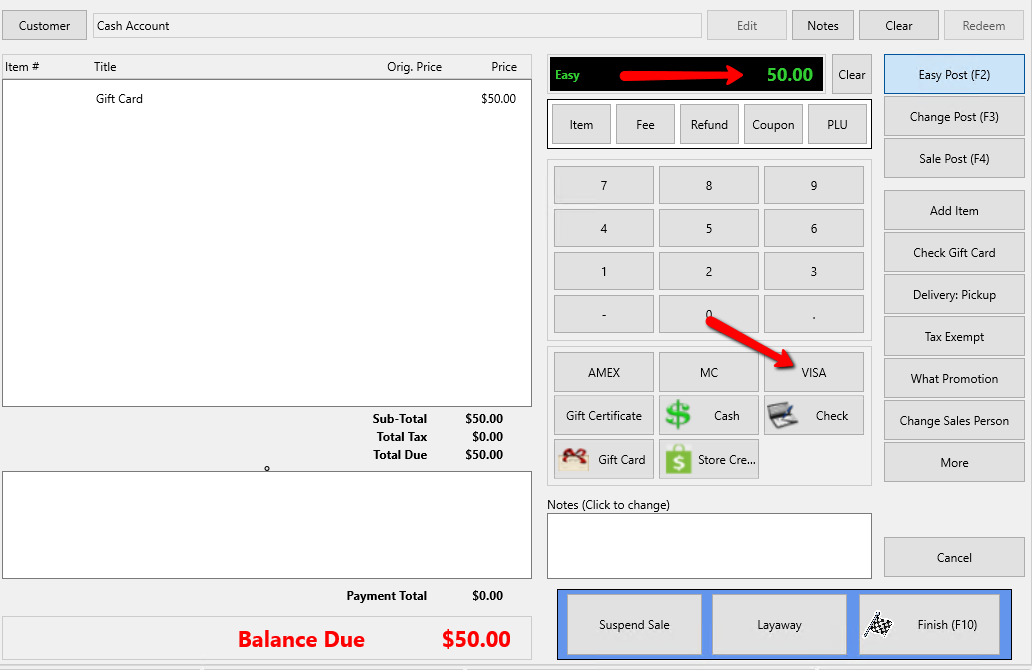 The payment will be applied to the sale.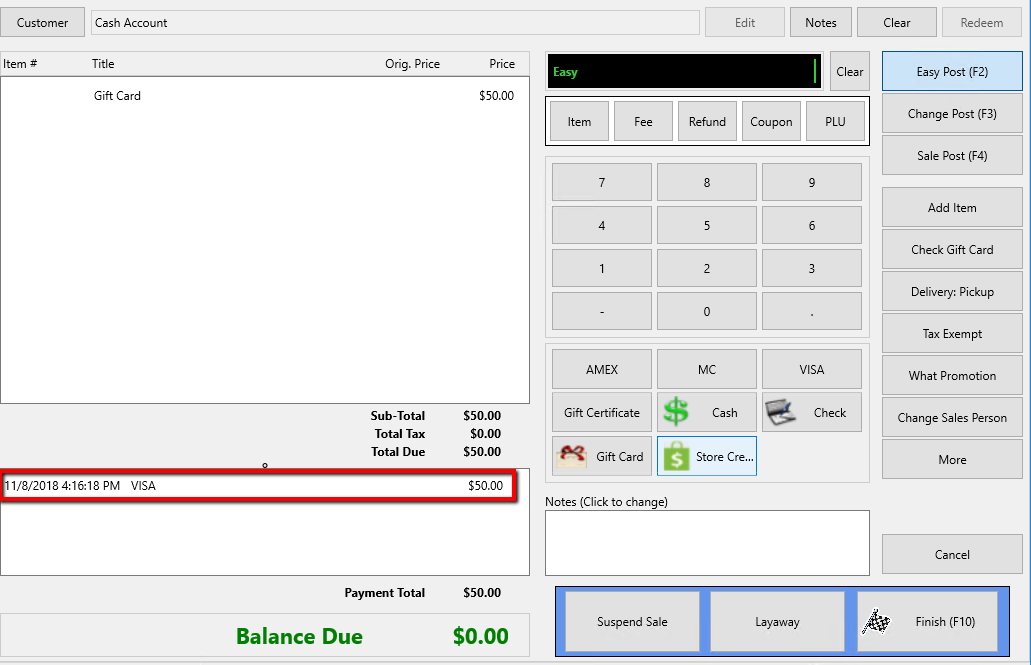 7.Select the Finish button.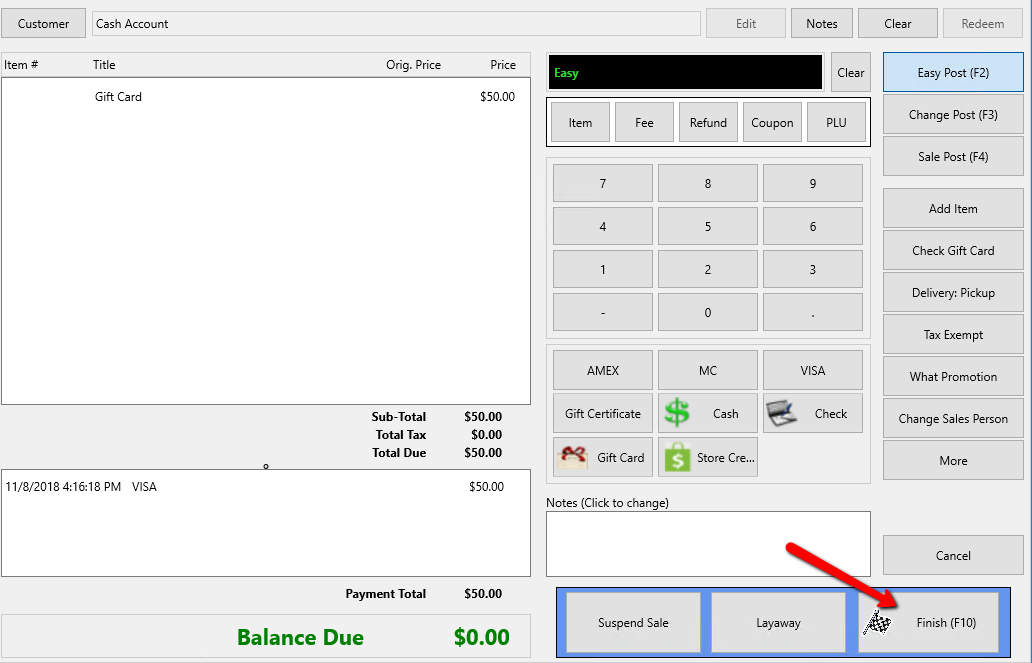 The Gift Card dialog box will open.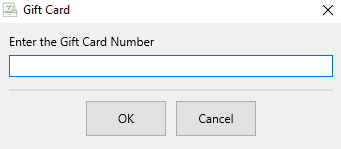 8.In the Gift Card window, enter the Card Number you are issuing to your customer., then select the OK button.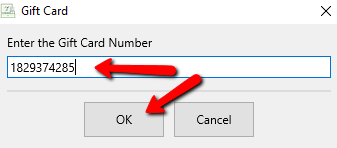 9.Press the Print Receipt button to print a receipt.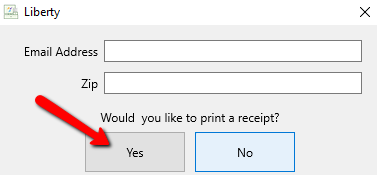 Additional Gift Card Information