Retail Order Detail Report
Displays any retail items that require reordering based on minimum quantity and quantity-on-hand levels. It also displays the recommended purchase order amount based on the minimum purchase level.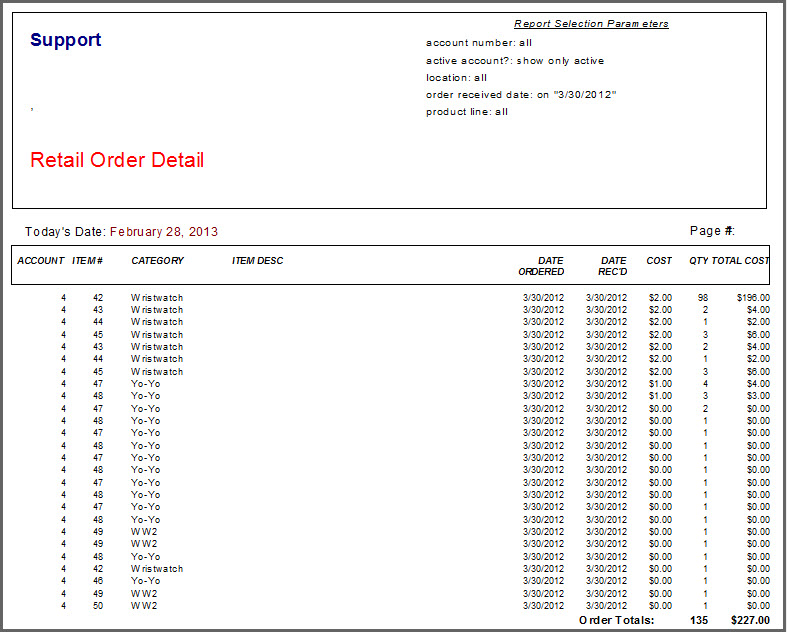 When to Use
Run this report if you are using Retail-specific fields such as Minimum Order, Reorder Amount, and Reorder Quantity to help automate reordering decisions. This report then can then be exported and imported into the program of your choice.
Criteria Choices




●Account Number



●Active Account?



●Category 1



●Category 2



●Category 3



●Discontinued



●Item Description Keyword



●Location



●Order Location



●Order Received Date



●Product Code



●Product Line



●Reallocated



●Total Payable