Retail Items Reorder Report
Displays any retail items that require reordering based on minimum quantity and quantity-on-hand levels. It also displays the recommended purchase order amount based on the minimum purchase level.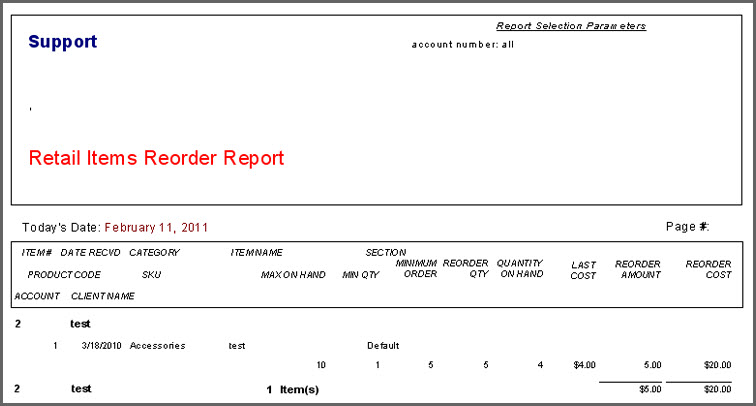 When to Use
Run this report if you are using Retail-specific fields such as Minimum Order, Reorder Amount, and Reorder Quantity to help automate reordering decisions.
Criteria Choices




●Account Number



●Active Account?



●Category 3



●Discontinued



●Location



●Minimum Order



●Minimum Qty



●Product Line



●Quantity On Hand



●Reorder Point