Previewing A Letter

There are two ways to preview a letter. One way is through the Word Processor Main Screen, the other is to Publish a letter and select the preview option. For more information on previewing a letter through the Publish option, see Printing Or Emailing A Letter Using The Publishing Wizard.
1.From within Inventory Module select the Word Processor button.






The Word Processor dialog box will open.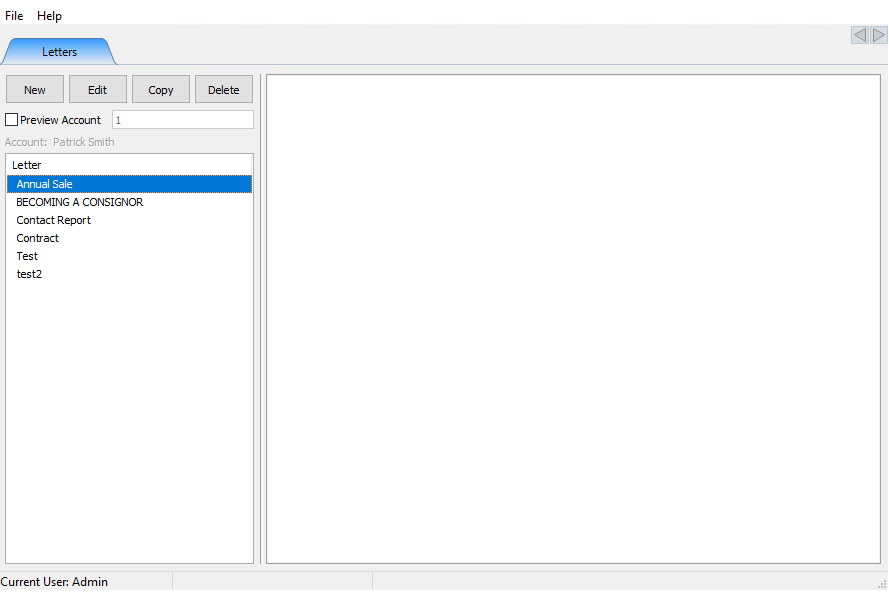 2.Select the letter you want to Preview.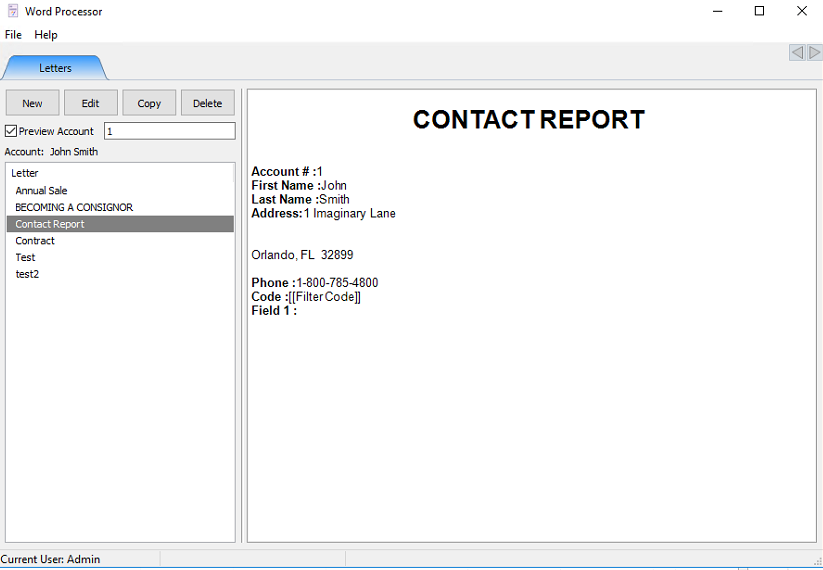 3.Check off the Preview Account Checkbox.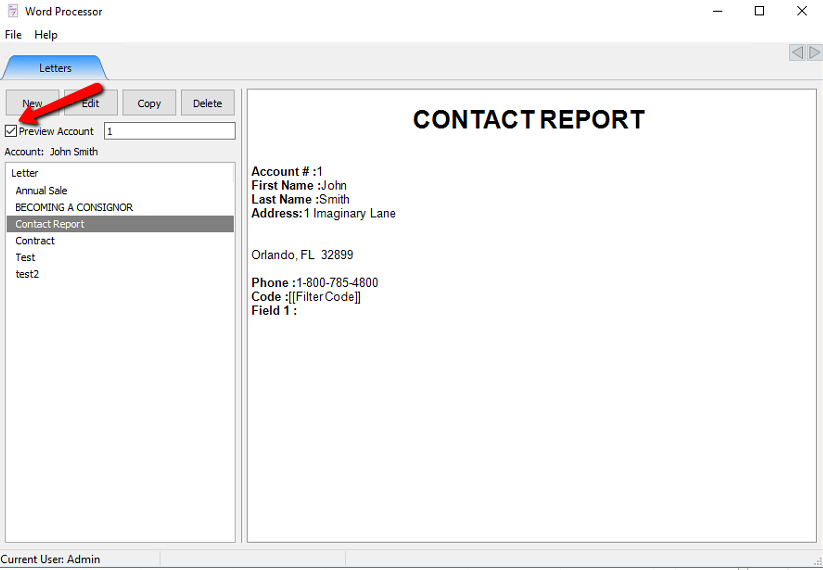 4.Add in the account number in the Preview Account field. As soon as you enter that information, you will be able to see a preview of the letter, with the information for merge fields filled in.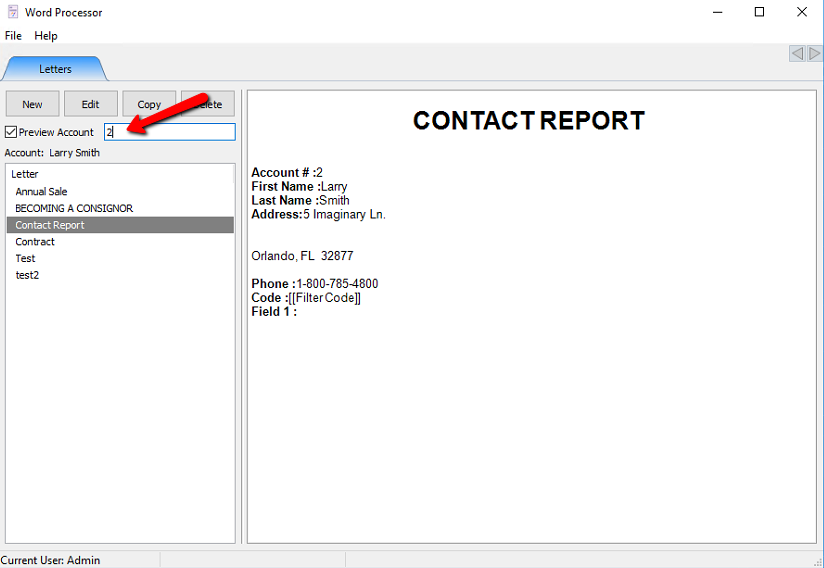 Related Topics
Merging Information Into Documents
Printing Or Emailing A Letter Using The Publishing Wizard
Printing Merged Letters from Client Accounts

Printing Documents

Publishing Types