Item Received Summary Report
This report summarizes key information for items received within a certain time frame.


Note:

This report does not include individual records, only a summary page.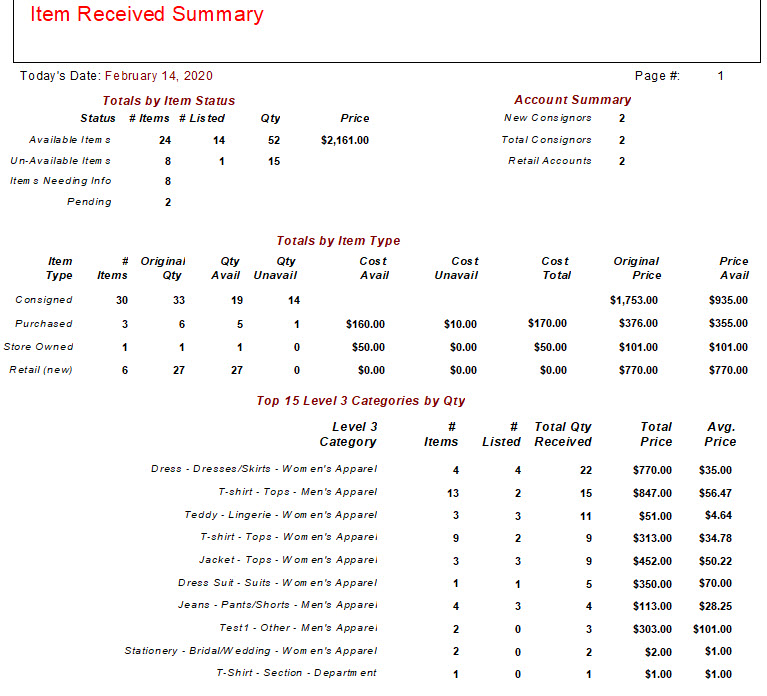 When to Use
Run this report to see a quick overview of inventory intake, including a breakdown of the top ten categories.
Criteria Choices




●Account Number



●Account Type



●Category 1



●Category 2



●Category 3



●Filter Code



●Item Added By



●Item Received Date



●Location



●Price Code