Finding Items With A Status Of Needs Info
When an item has a status of Needs Info, it is because the item was entered without a price. To easily see a list of items that are missing a price, follow these instructions.
1.Within Liberty select Activities > Inventory > Price items.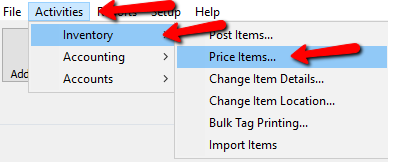 The Price items dialog box will open.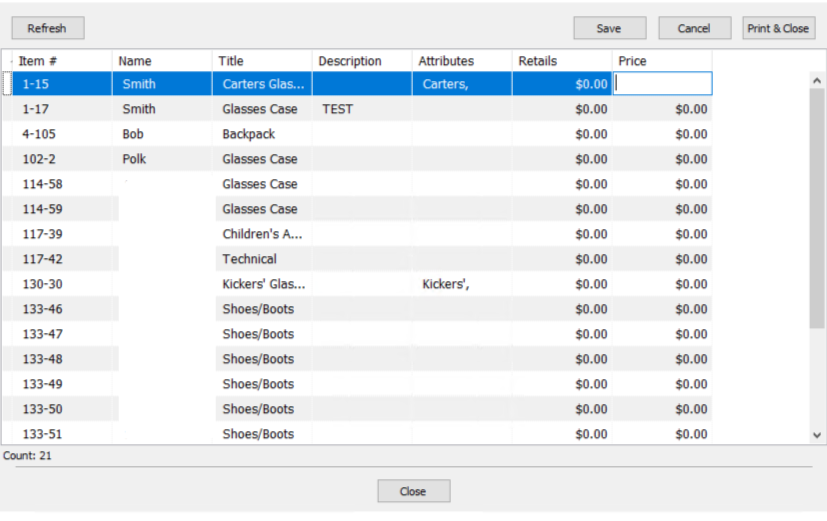 Select the Print & Close button if you want to print the list.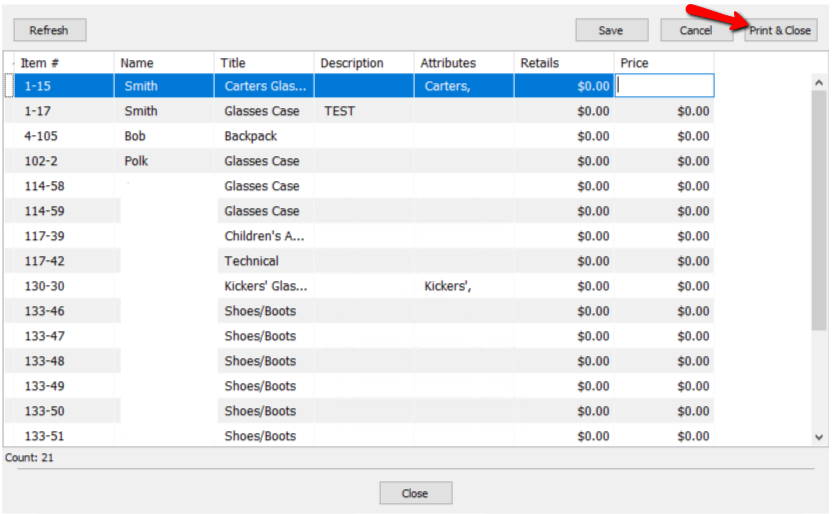 From this list you can enter the Retails At price and/or the price you wish to see the item at.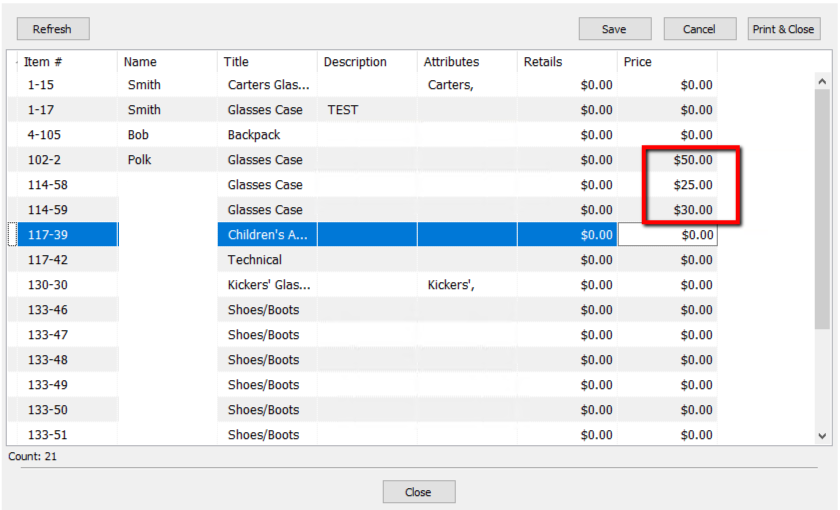 Press the Save button to apply the changes.






Pressing the Refresh button will remove any saved prices updated items.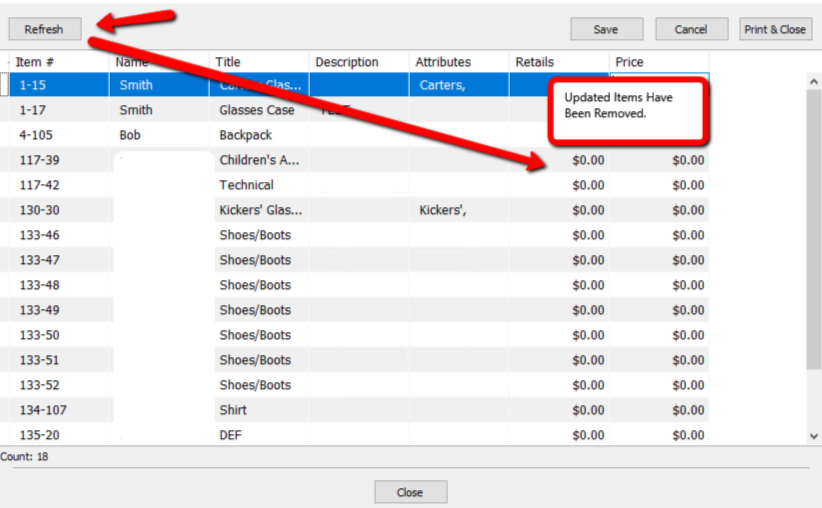 If you made a mistake with the pricing and want to start over, select the Cancel button.


2.Select the Close button when done.