Find An Item From Within An Account

This routine is particularly useful when an account contains a large number of items. There are two ways to find items:



●By Item Number



●By Date Received
To Find An Item
1.In Liberty Inventory, Lookup the account.






Double click the account you want to open.






The account details will open.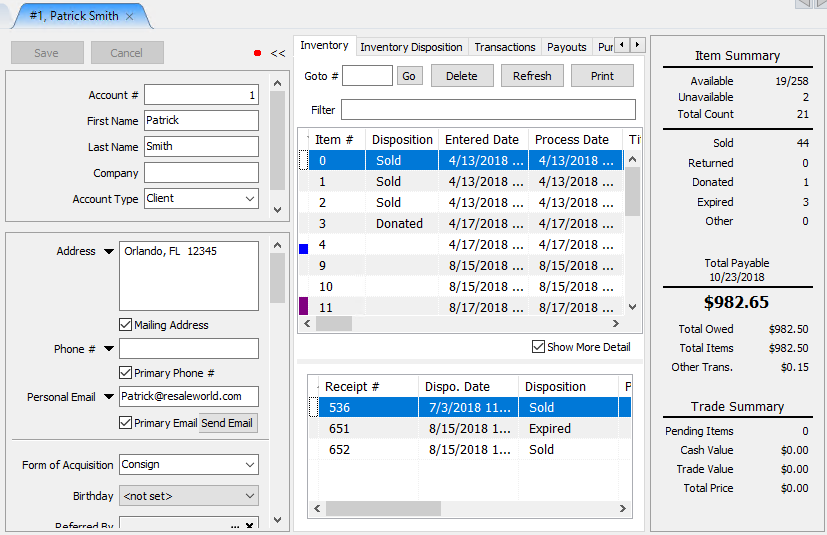 You can hide the account details to get a better look at the inventory by clicking on the double arrows next to the inventory tab.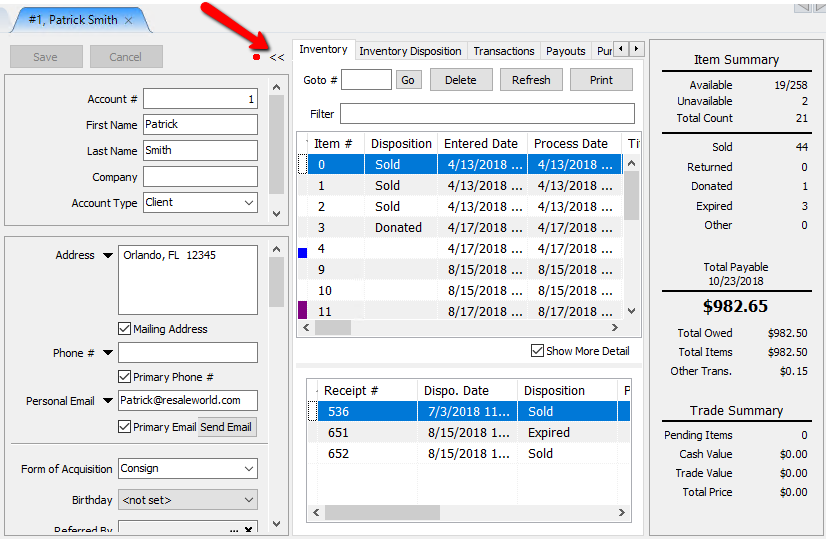 At the top of the inventory tab there are a few options we can use to find items in an account.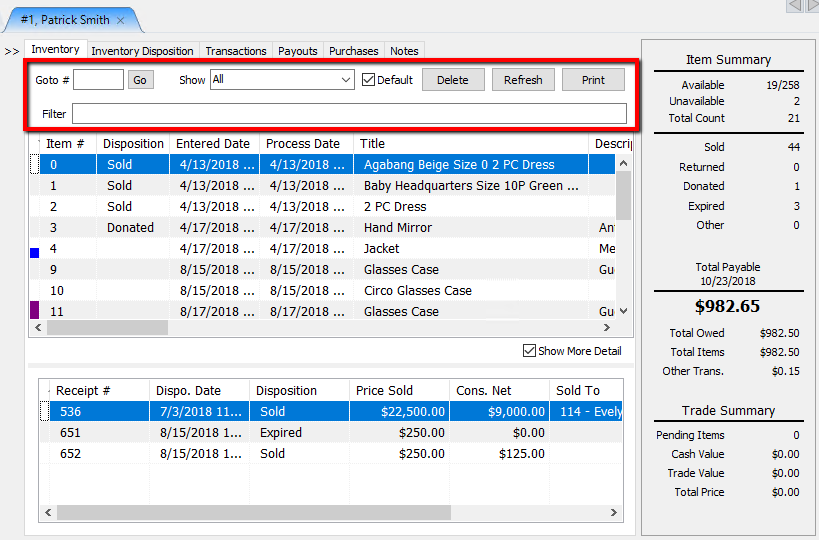 ●Goto # : If you know the item number, you can enter the number in this field then select the Go button. This will take you to that item.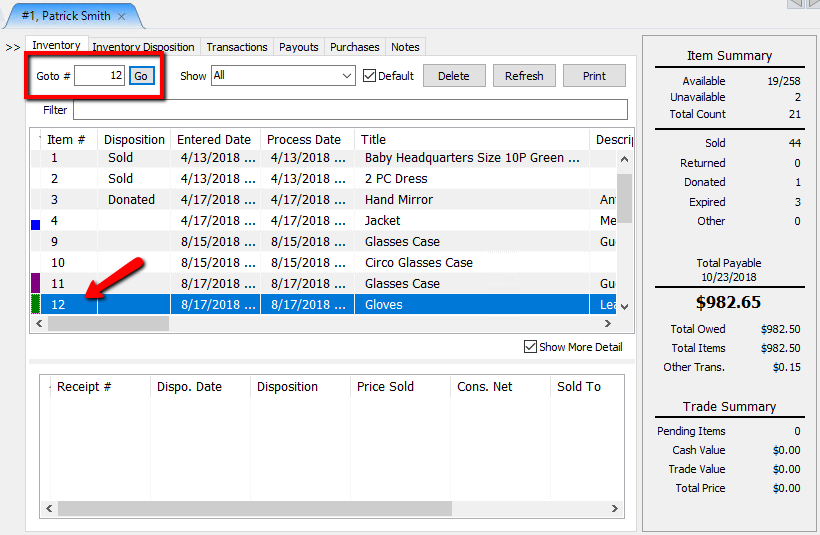 ●Show : Select the Show dropdown to filter out items.


Example: If you only want to see all the Unavailable items, select Unavailable.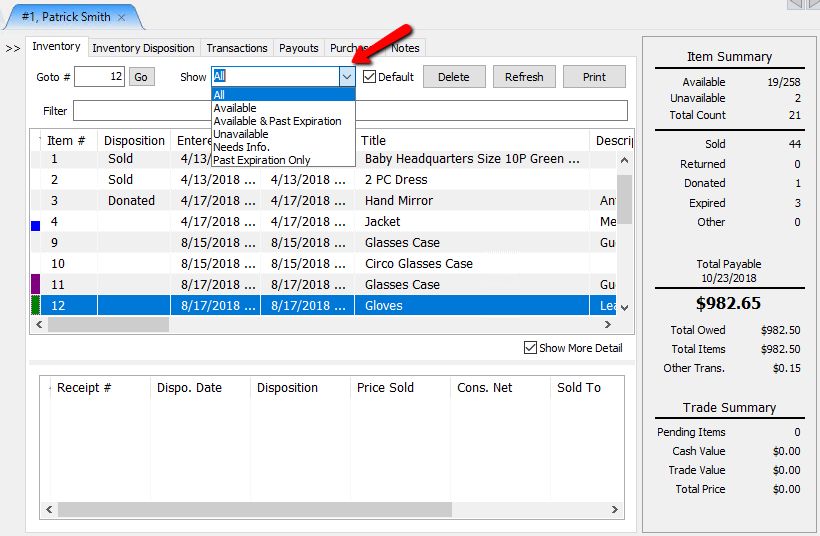 ●Default (Check Box) : Use this check box to make the Show filter the default look when you go to an inventory tab.


Example: You can set the default to only show available items.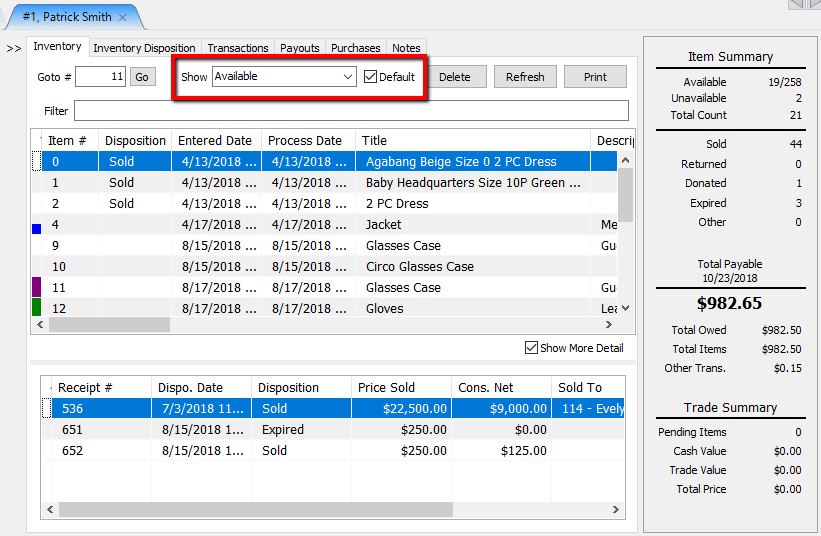 ●Filter : Use the Filter field to search for items by specific criteria. You can search for item number, description, title...etc.


Example: you could search for all items with the term "Gucci".