Check/Payout Detail - Extended Report
Identical to Check/Payout Detail Report, with two additional columns: Price Sold and the Description for transactions specific to a particular item.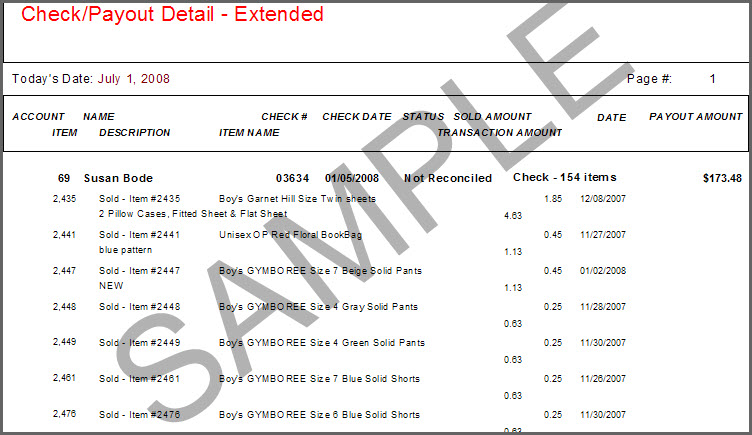 When to Use
Run this report to see an overview of issued payouts, to find specific payouts, or to see payouts that are a specific status (Cleared, Deleted, etc).
Criteria Choices




●Account Number



●Active Account?



●Check/Payout Number



●Payment Account



●Payout Date



●Payout Line items



●Price Code



●QB Exported?



●Reconcile Status



●Store user