Account Payable - By Last Name
View outstanding account liabilities, by Last Name. Use this report to determine how much is owed to Account Holders of consigned items. This report differs from the Transaction Detail in that it shows only consigned items which have sold but the Account Holder has not yet been paid, plus deductions and credits to the account.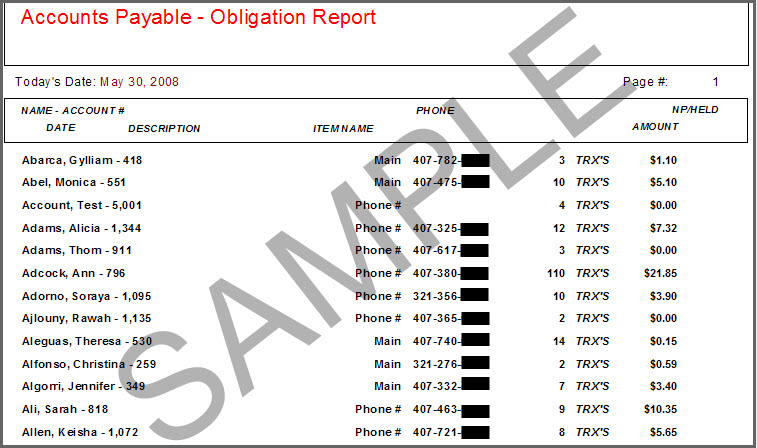 When to Use
When looking to see owed money to consignors by Last Name.
Criteria Choices




●Account Number



●Active Account



●Filter Code



●Held Transaction



●Last Transaction Date



●Payable



●Payment Date



●Total Payable



●Transaction Date



●Transaction Type