Change the Password for a User
Reset Password




1.From the Main Menu, select Setup > Security > User Maintenance.


2.Login as an Admin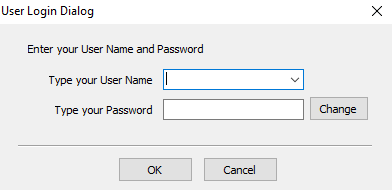 The User Maintenance dialog will display.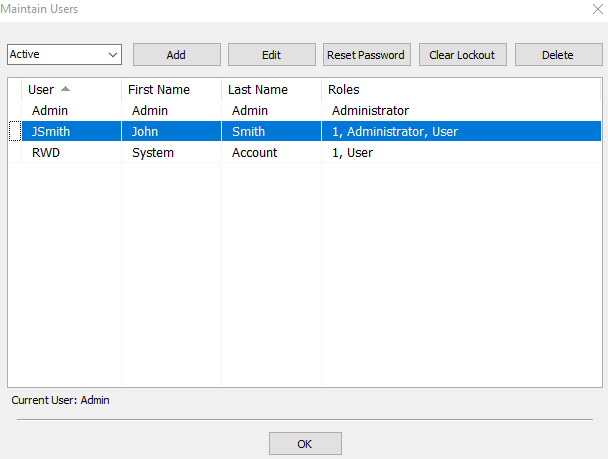 3.Select the user whose password you are resetting.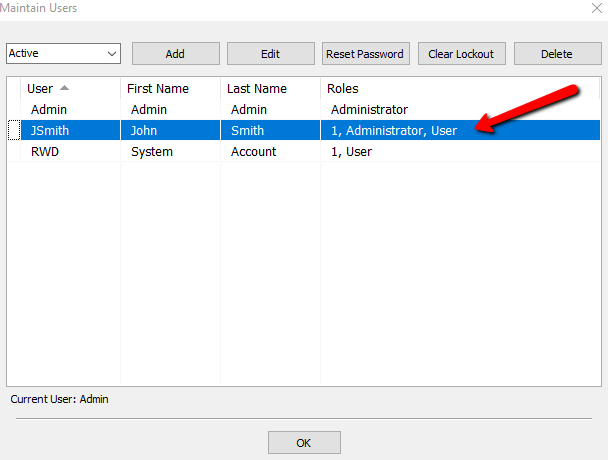 4.Click the Reset Password button.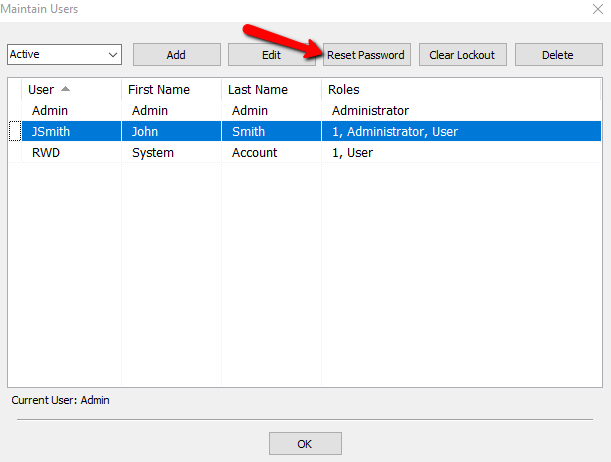 The Change Password dialog displays.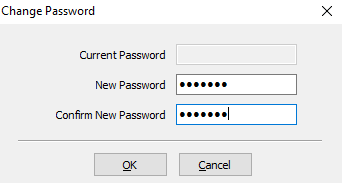 Note: The Current Password field is grayed out.
5.Enter the New Password that will be used for this user.


6.Confirm the new password in the field below.


7.Click OK to reset this password or click Cancel to exit without changing the existing password.


8.Make sure the User can login using the new password.