Payout Detail Email Report

Emails the Payout Detail to the customer. This report will let consignors know how much their payout is and for which items they are receiving the payout.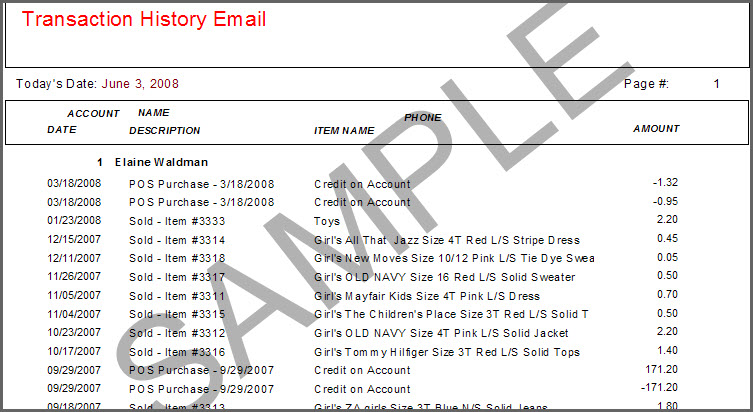 When to Use
This report can be used to send a Payout Detail Email to multiple accounts at once and/or when advanced filtering is required.



Criteria Choices


●Account Number


●Filter Code


●Payout Date


●Reconcile Status


Related Topics
Selecting the Right Report