Password and Username for Logging on the First Time

When you start the Liberty REACT Inventory Module or the Liberty REACT Point of Sale, a User Login window will display.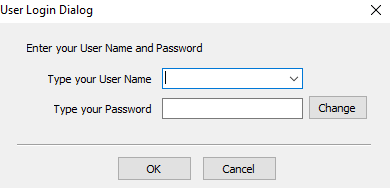 The Setup Wizard allows you to enter a user name and password of your choice. You may also use the default username and password provided with Liberty, which are both RWD for the user name, and rwd for the password.


Note: The initial Login and initial Password are both RWD and rwd for the password.
To make changes to the user login names and passwords, please see the related topics below.