Maintain Payment Mappings
Maintain Payment Mappings controls the relationship between Web Payment Types in Listing Manager and Payment Types created in POS. Payment types are then associated with a GL account for accounting purposes.
Accessing Maintain Payment Mappings
In Listing Manager, click Settings, then Maintain Payment Mappings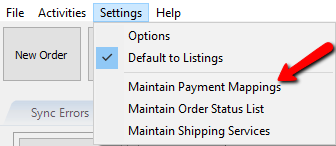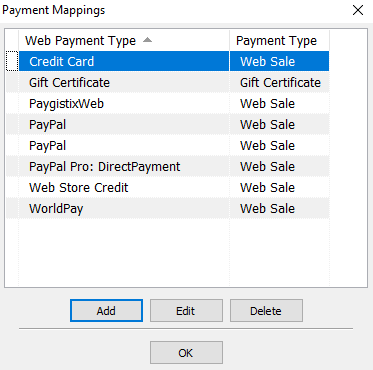 Adding a Payment Mapping
To add a payment mapping and create a new Web Payment Type:
In Maintain Payment Mappings, click the Add Button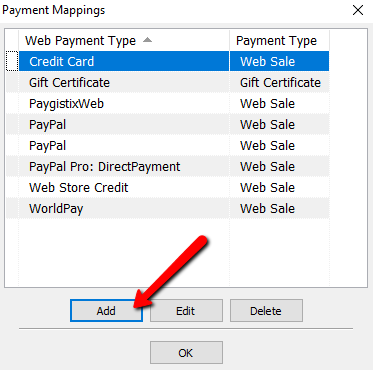 Enter a name for the new Web Payment Type.
Select a Payment Type from the drop down menu to associate with the new Web Payment Type
Note: Payment Types are created and maintained in the POS under POS > More > Payment Types…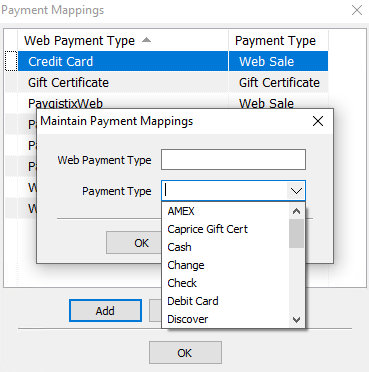 Editing a Payment Mapping
To edit an existing Payment Mapping or Web Payment Type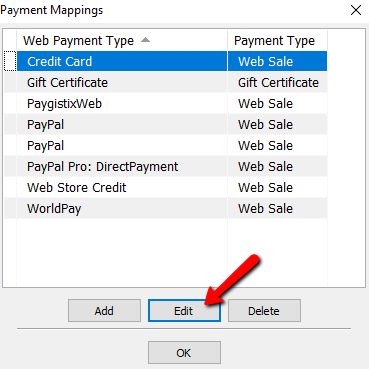 From here edit the name of the existing Web Payment Type or change the Payment type it is mapped to.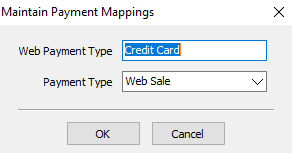 Deleting a Payment Mapping
To remove a Payment Mapping from Listing Manager and delete the Web Payment Type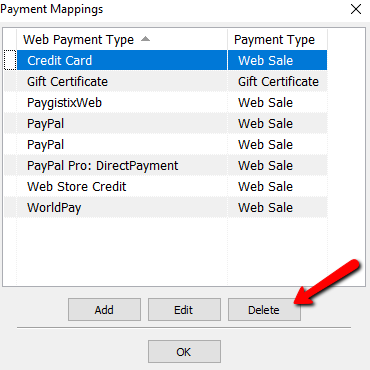 Related Topics