Setting Up The Consignor Login Shopify App
1.Sign into your Shopify backend by going to https://yourstorename.myshopify.com/admin and then typing in your email address that is associated with your shopify account.


Note: Replace yourstorename with the actual subdomain of your shopify site

Then click the Next button.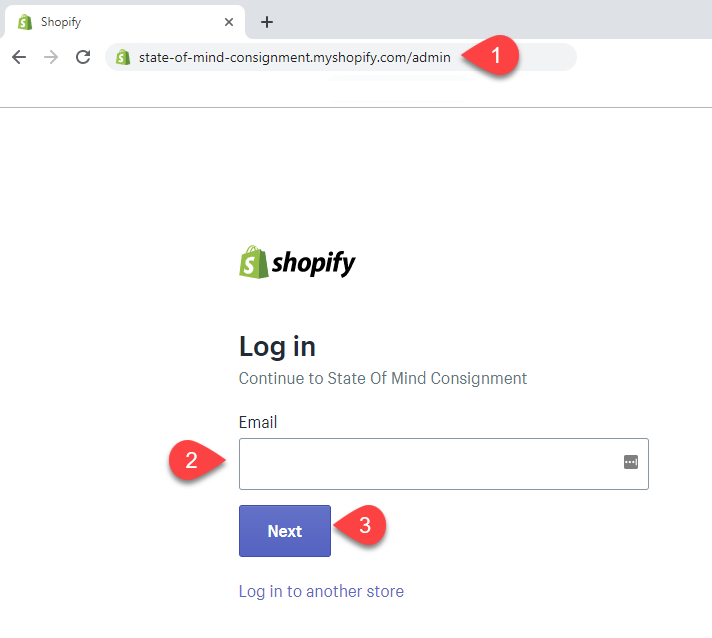 2.Type in your password and then click Log in.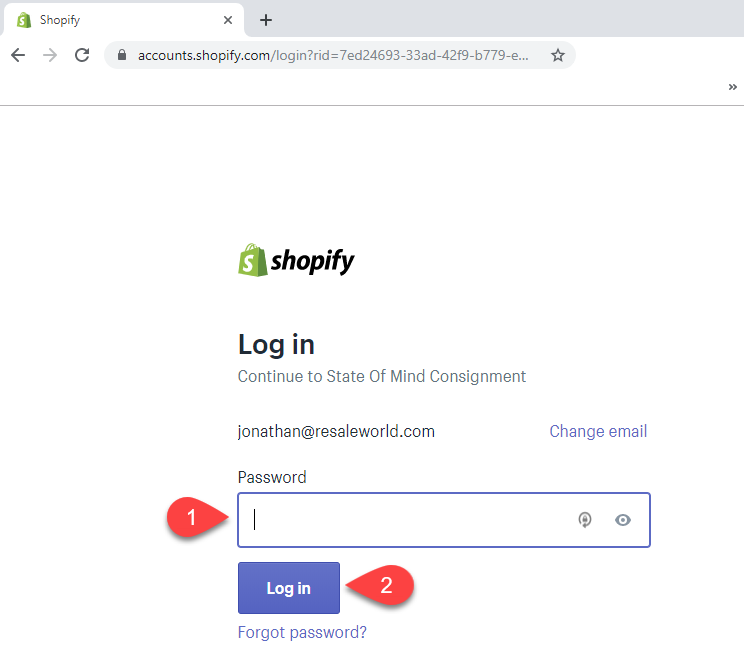 3.If you have not contacted Resaleworld Technical Support to install the Shopify Consignor Login App, please call 1-800-785-4800 and follow the prompts for technical support.




4.If the app is installed correctly, you will see a Consignor Login entry at the top of the shopify page.



5.Click the Apps menu option again to the left and then click the About link next to the trash can button.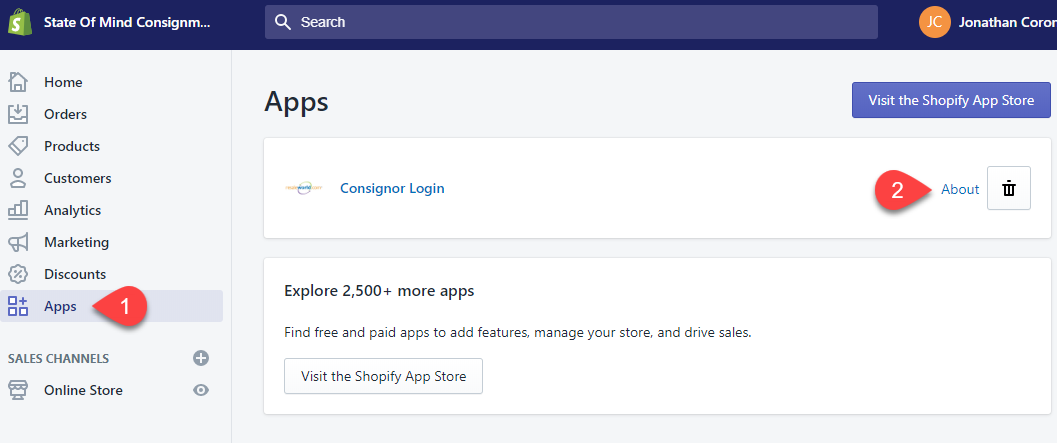 6.Located under APP PROXY URL is the url you are going to use for you shopify navigation menu. This will allow your consignors to log in to their consignor login account, once you have built the link into your navigation.
Note: We recommend that you highlight, right click and copy the consignor link into your clipboard so that you do not need to type it out.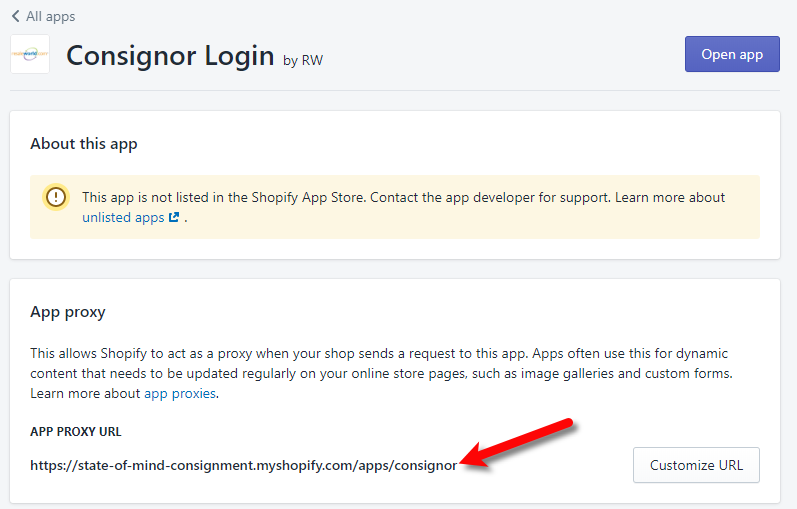 7.Click on the Online Store menu option to to the left.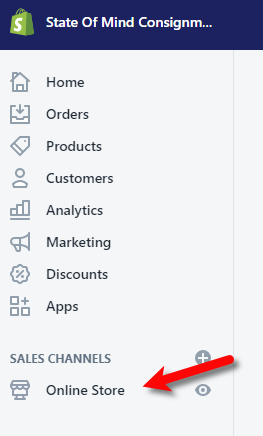 8.Click the Navigation menu option.

Here you can add a new menu option or edit an existing menu

For this example, we are going to add the consignor login link to the existing Main Menu.


Note: You can add the consignor login link to any navigational menu you would like.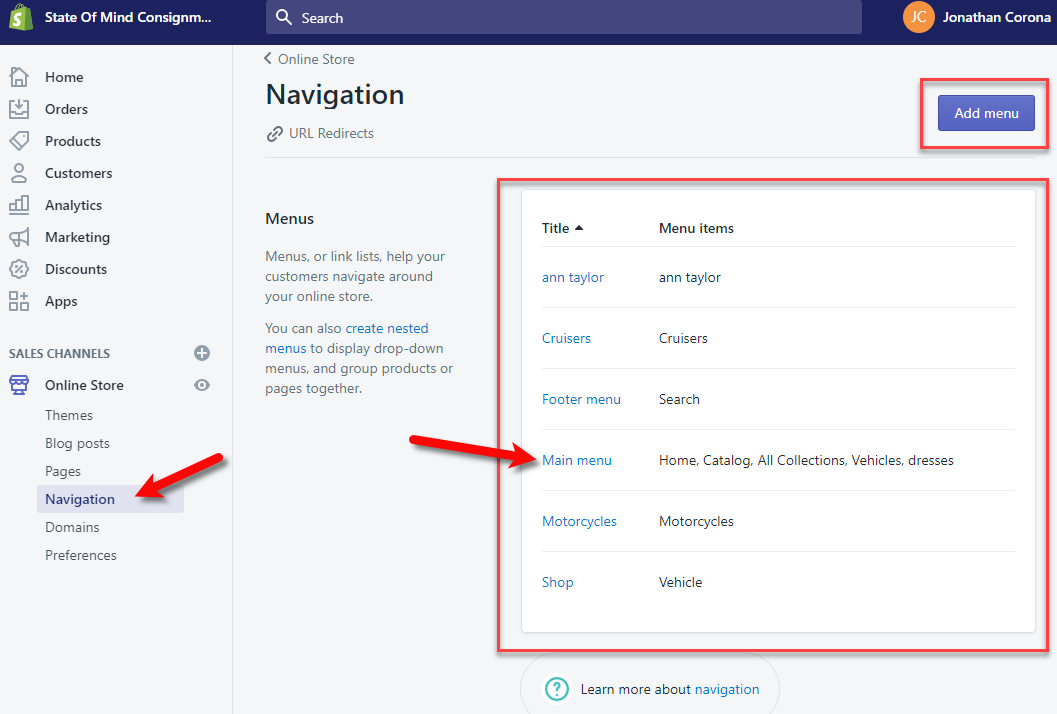 9.Click the Add menu item button.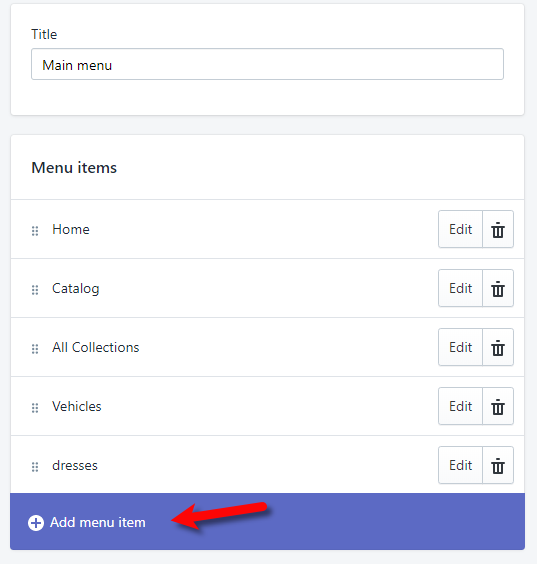 10.Type in what you would like the menu item to be named under the Name field.
In this example we used Consignor Login.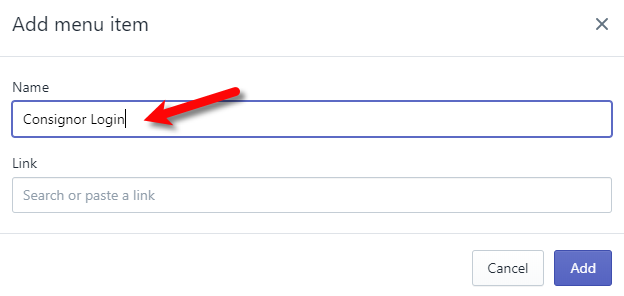 11.Paste or type in the consignor login link into the Link field and then select the shopify search entry.
Then click the Add button.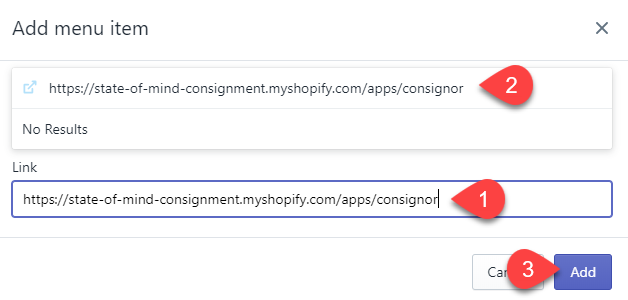 12.Note that the new Consignor Link has been added and then click the Save menu.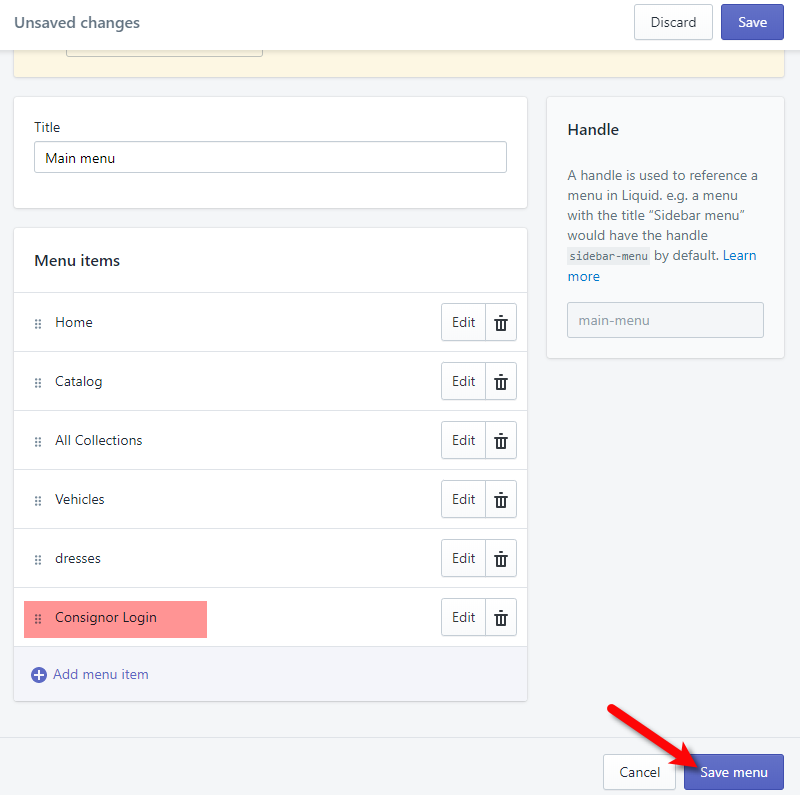 13.The consignor login link will now be located on your Main Menu.

Make sure to click the refresh button if you already had your shopify web page open or else you may not see the new navigation option added.

You can now click on your menu option to make sure that the consignor login is working.