Top Slowest Selling Categories Report
Displays a graph of the average number of days to sell for up to ten categories.
Note:

This report is based on items that have sold. Unsold items, regardless of time in store, do not affect this report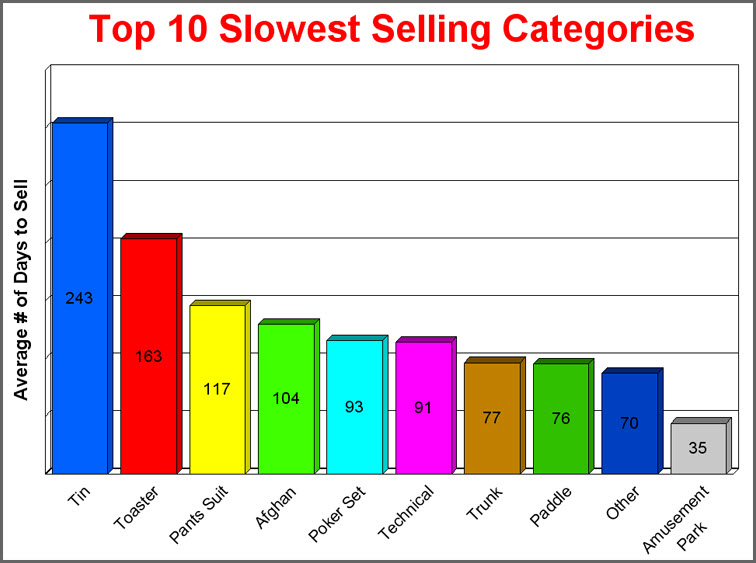 When to Use
Run this report to find categories that are not selling as well as others.
Criteria Choices




●Account Number



●Account Type



●Category 1



●Category 2



●Category 3



●Date Sold/Posted



●Terminal ID