Show Attributes in Item Titles
Inventory Module > Setup > Categories > Category Editor
You may specify which Attributes are included in Item Titles.




How To

Make An Attribute Part Of The Item Title
1.Select Setup > Categories > Category Editor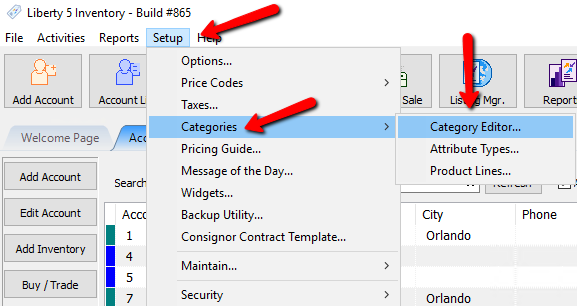 2.Highlight a Category containing the Attribute to be added to the title.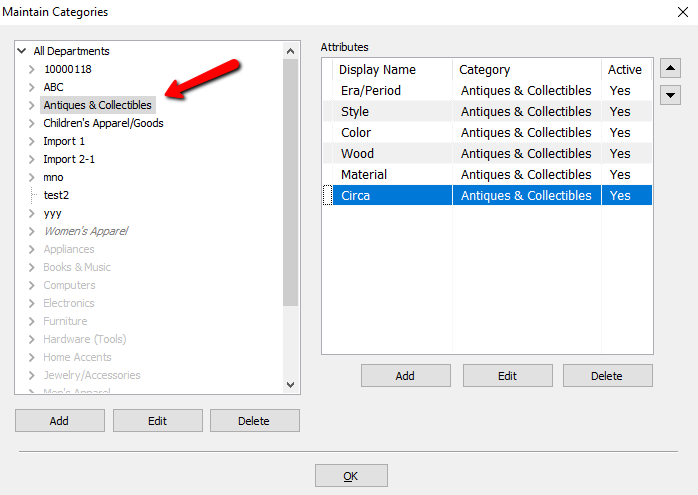 3.Highlight the Attribute, then press the Edit button.



4.Check off Use In Title and then press the OK button.