Sales Detail Report
Reports the details of POS transactions with an emphasis on the items contained in each sale. Use to view details of particular sales for auditing sales; total taxable/nontaxable sales; sales by user; Web sales detail (select the Status parameter Finished Web to view Web Sales detail).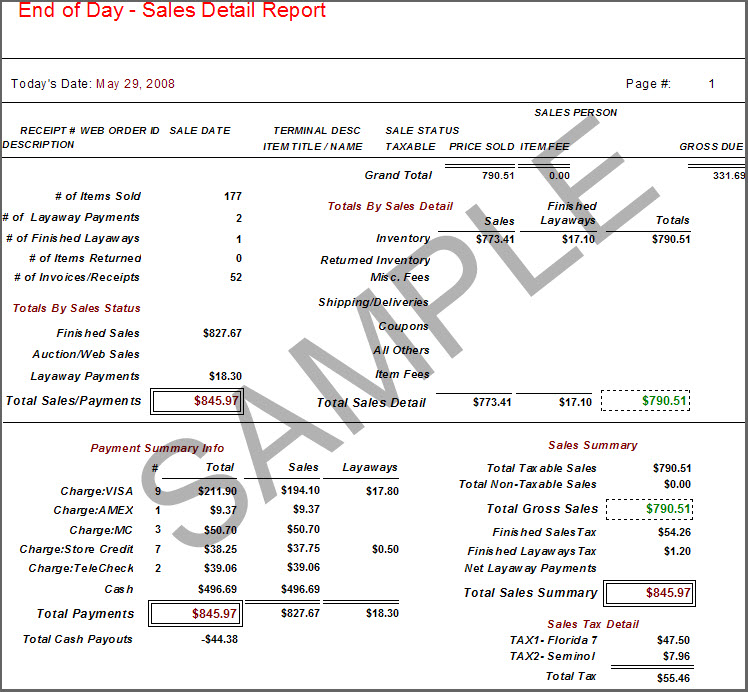 When to Use
The Summary Page is a comprehensive overview of everything that happened at the PoS. The Detail Section is the only way to look at full sales once they have been completed.
Criteria Choices
●Taxation Type


●Tax Exempt Customers?


●Terminal ID


●Terminal Location


●Sale/Posted Date


●Sales Status


●Account Number


●Receipt Number


●Sales person
Related Topics