Sales By Price Code Report

Displays all transactions including sales and returns related to each Inventory Item for each Price Code.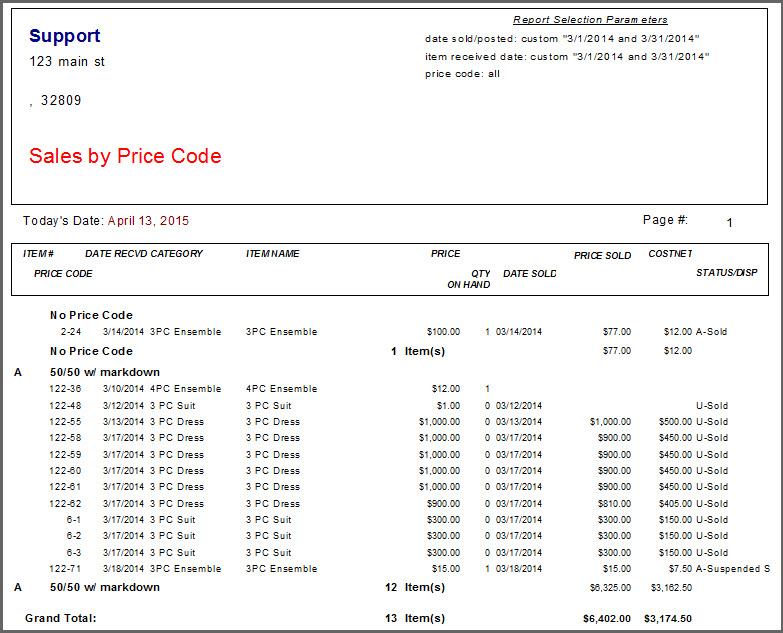 When to Use
View sales on a items by price code. Reports on any price code. Particularly useful for analyzing sales by price code to determine cost of goods.
Criteria Choices


●Account Number



●Account Type



●Active Account



●Category 1



●Category 2



●Category 3



●Cost/Net



●Date Sold/Posted



●Discount Type



●Filter Code



●Item Added By



●Item Keyword Description



●Item Received Date



●Item Status



●Location



●Price Code



●Product line



●Purchase Method



●Quantity On hand



●Selling Price



●Store Section



●Tag Color



●Tax Code



●Taxed



●Terminal ID