Reprinting A Receipt

Follow these steps to reprint a receipt.


1.From the main screen of the Point Of Sale select the Reprint Receipt button.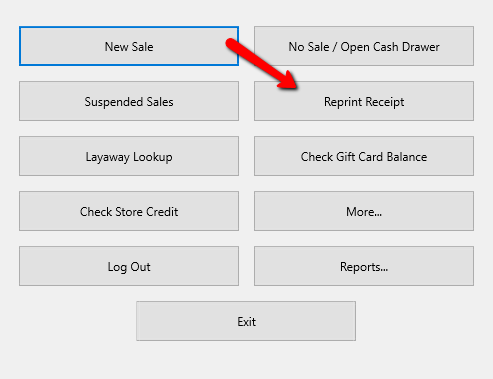 If Prompted, Log In.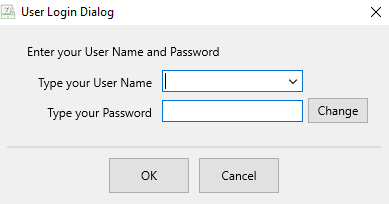 The Reprint Receipt dialog box will open.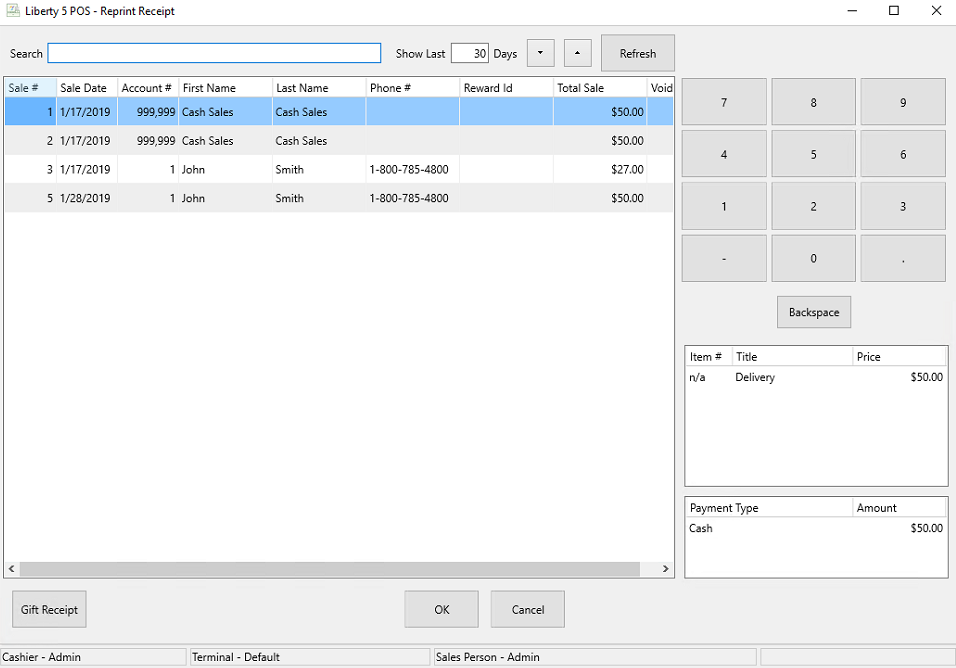 2.Highlight the receipt you wish to reprint. You will notice the details of that receipt in the lower right corner.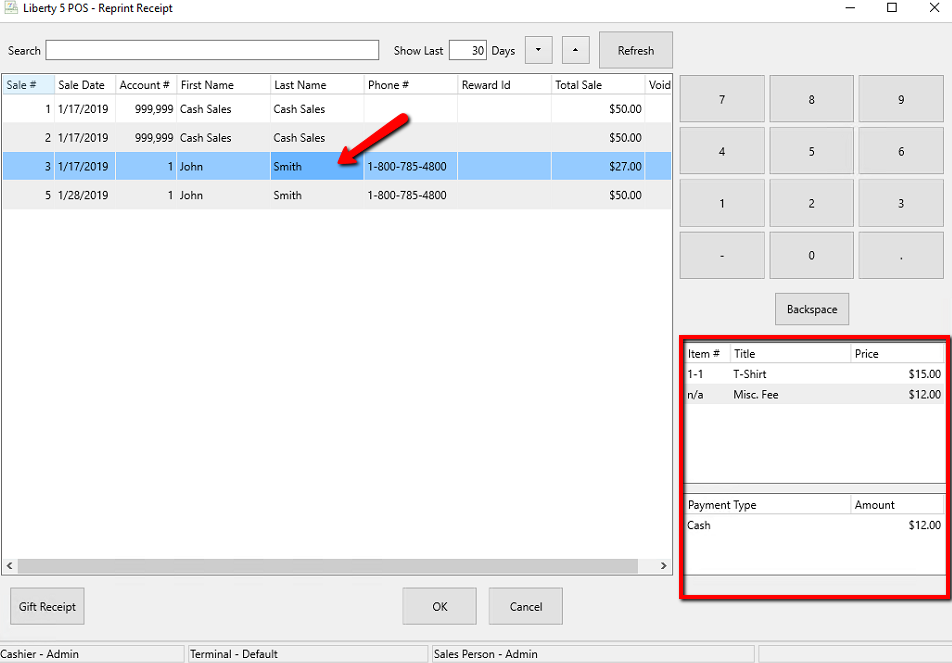 3.Press the OK button to get a detail print out of the receipt. If you need a receipt without the totals on it, you can press the Gift Receipt button.