Purchases By Zip/Postal Code Report
This report summarizes all customer purchases by Postal/Zip Code.


Note:

The Zip Code criteria uses zip codes that are listed under

Setup > Maintain > Zip Codes

in the Inventory Module.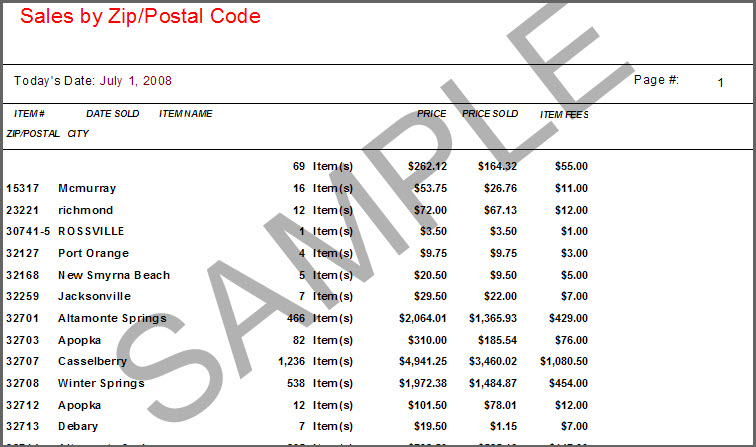 When to Use
Identifying where your customers are located is useful for marketing purposes. This is also useful if you have a reCommerce account and sell goods over the internet.
Criteria Choices




●Customer Account



●Date Sold Posted



●Sales Status



●Zip Code