Price Codes Overview
What Are Price Codes?
Price Codes are required for use by consignment stores to establish a Consignment Split.

The primary difference between a consignment store and a resale or retail store is that resale and retail stores purchase items outright and then sell them at a higher price in order to make a profit. On the other hand, a consignment store only pays the consignor when their item sells. As a result, in a consignment store it is necessary to establish what amount of money from a sale is kept by the store and what amount of money is paid to the consignor. We refer to this as the Consignment Split.

To access the Price Code menu, go to Setup > Price Codes > Price Codes.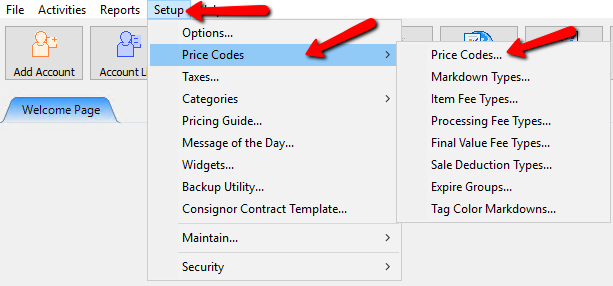 In Inventory Module, you can use Price Codes to control a number of other aspects of sales and the amount paid to the consignors, including:


●Automatic Markdowns


●Expire Periods


●Final Value Fees


●Item Fees


●Pickup Periods


●Processing Fees


●Sale Deductions


●Tag Color Markdowns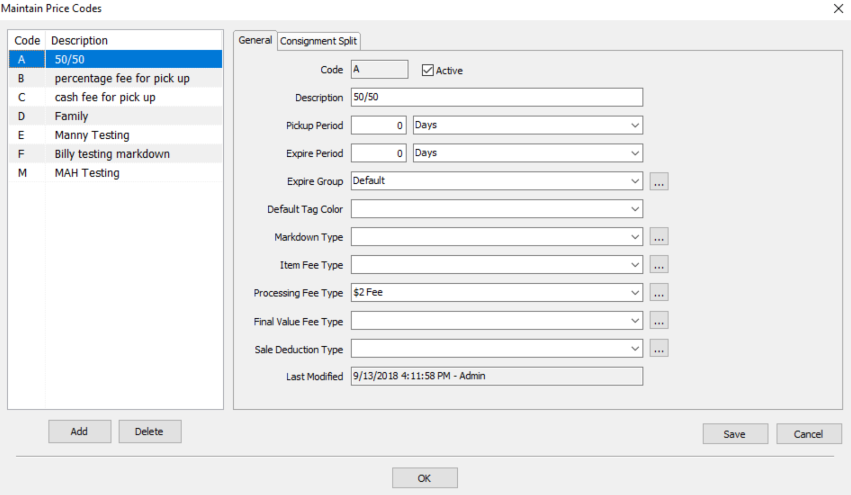 By default, Price Code A is created in Liberty with a consignment split set to 50/50. Other options such as Markdowns, Listing Fees, Final Value Fees, and Sale Deduction can be modified as well. An unlimited number of Price Codes may be created.


Note: Once you create a price code, you can set the consignors account to default to a preferred price code so new items created receive that default price code. You can also set price codes at the item level, by going to an actual item and selecting the price code you created.





Related Topics


Define Consignment Splits and Price Codes